What are percebes, are they the same thing as goose barnacles, how much do they cost, where can I buy them, and how do I cook them? In this article, I'm going to answer all of these questions, plus more! This tasty delicacy is a food that you won't want to miss!
What Are Percebes
Percebes are a seafood delicacy that is also known as goose barnacles. These rare crustaceans are found on rocks and driftwood off of the Galician coast in deep and dangerous waters with heavy tides.
Due to the extreme conditions and high danger risk of collecting them, they cost more than $200 per pound. They are more expensive than caviar!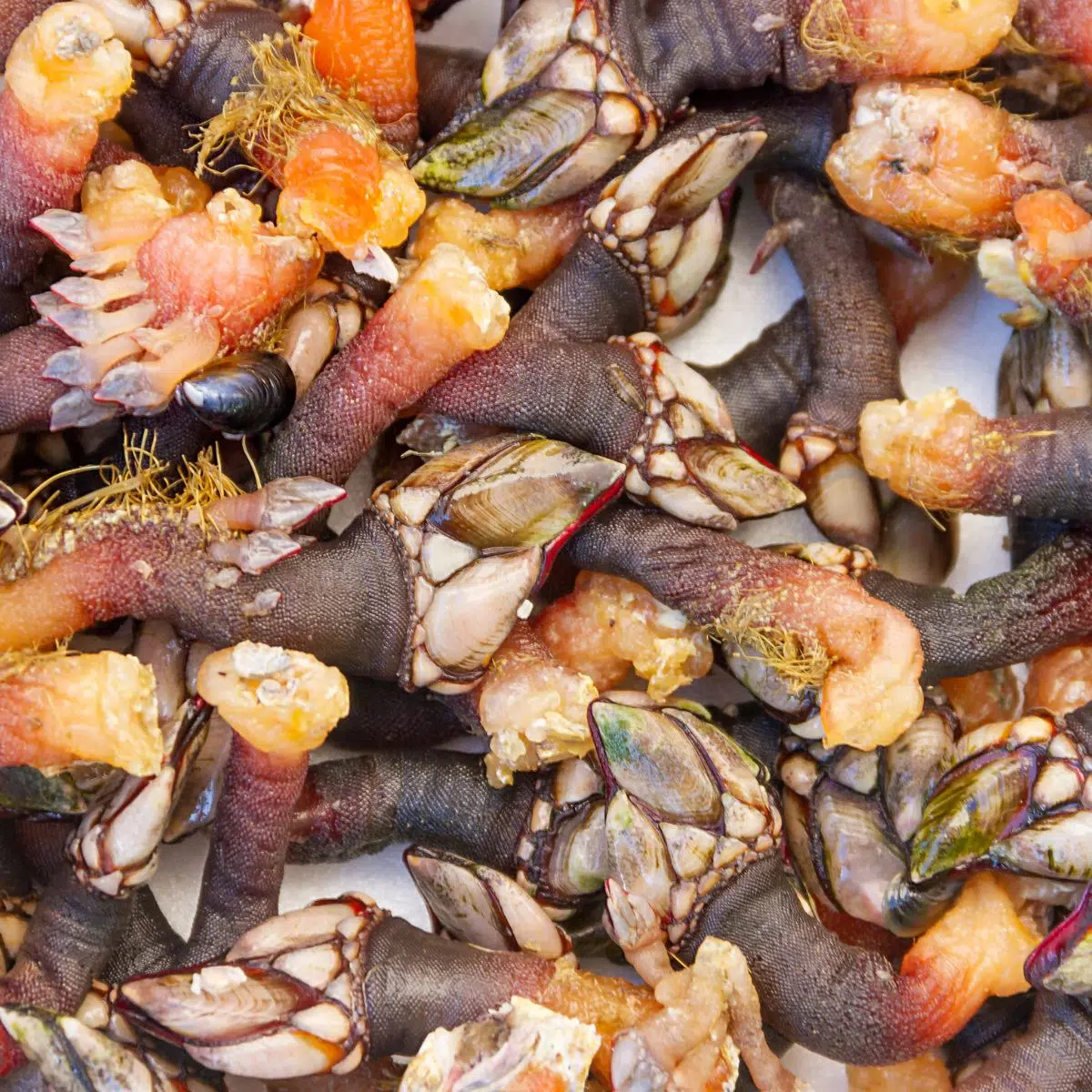 Jump to:
Goose barnacles are most common in areas of Europe such as France and Spain at restaurants along the coastal regions.
Percebes are tubular and resemble a claw or hoof. They have thick brown skin on one end and a white shell on the other.
🍲 How To Cook Percebes
Percebes are very easy to cook, they don't require much time at all. Simply add the goose barnacles to heavily salted water and steam, boil, or blanch them!
💡 Tips on Cooking
Tip 1: Use A Lot Of Salt
When cooking the percebes, you will want to add a lot of salt to the water. The salt levels should mimic seawater.
Tip 2: Don't Over Season
While you may be curious about what spices and herbs to add to your barnacles, it is recommended that you add a spritz of lemon juice and nothing else.
Tip 3: Cook Them Whole
Cook the barnacles whole, and open them once it is time for them to be eaten. They are eaten in a similar way as crab legs.
😋 What Does Percebes Taste Like
Percebes tastes like a refreshing splash of ocean water. They are mild and chewy, with a hint of sweetness.
Many people compare the flavor to crab or lobster!
🔎 Percebes Vs Lobster
Percebes and lobsters are both crustaceans that live in the ocean. Each has a mild flavor and is enjoyed by people at seafood restaurants.
We know that gooseneck barnacles are extremely rare and can only be found in certain areas along the coast of Europe which makes them quite the delicacy.
Lobster is the more common of the two and is less expensive. Lobster is a great alternative for seafood lovers who want a taste of the ocean.
Fun Fact: Not all barnacles are edible. The two most common types of barnacles that people consume are gooseneck and acorn. Acorn barnacles also referred to as rock barnacles, are edible although they are not as meaty as gooseneck barnacles.
🍽️ Best Percebes Recipes
A minimal approach is best when making percebes. All you need is salted water and lemon juice to help this sea creature come alive on your tastebuds.
Gooseneck barnacles pair well with a dip such as an aioli or olive oil.
💪 Is Percebes Good For Me
Gooseneck barnacles are incredibly healthy and have many nutritional benefits. For example, percebes are high in iodine, fatty acids, iron, vitamin b12, and calcium.
They are also known to help boost your immune system and increase your body's natural defenses.
🛒 Where To Buy
Gooseneck barnacles are a seafood delicacy that is rare and hard to find outside of Europe. In fact, you can't find these crustaceans at your local supermarket or fish market.
There are a few online retailers that offer percebes for US customers when they have them in stock.
🥡 Storing
Percebes must be caught, shipped, and cooked in less than a few days or they go bad! This seafood spoils rather quickly and must be kept dry once they are removed from the ocean.
Gooseneck barnacles are best when eaten fresh. It is not recommended that you refrigerate or store leftovers.
Percebes are a culinary delight that not many people have heard of. Leave a comment down below and let me know if you've ever tried it!
🔖 More Helpful Guides
Do you love a recipe you tried? Please leave a 5-star 🌟rating in the recipe card below and/or a review in the comments section further down the page.
Stay in touch with me through social media @ Pinterest, Facebook, Instagram, or Twitter! Subscribe to the newsletter today (no spam, I promise)! Don't forget to tag me when you try one of my recipes!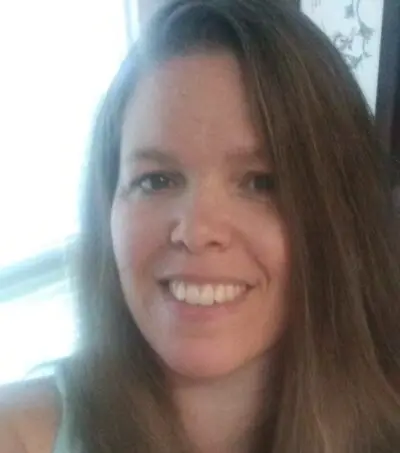 Angela is an at home chef that developed a passion for all things cooking and baking at a young age in her Grandma's kitchen. After many years in the food service industry, she now enjoys sharing all of her family favorite recipes and creating tasty dinner and amazing dessert recipes here at Bake It With Love!