Wondering which is better in cooking or baking, salted vs unsalted butter? Whether you're basting a steak or baking your favorite cookies, the answers are all here!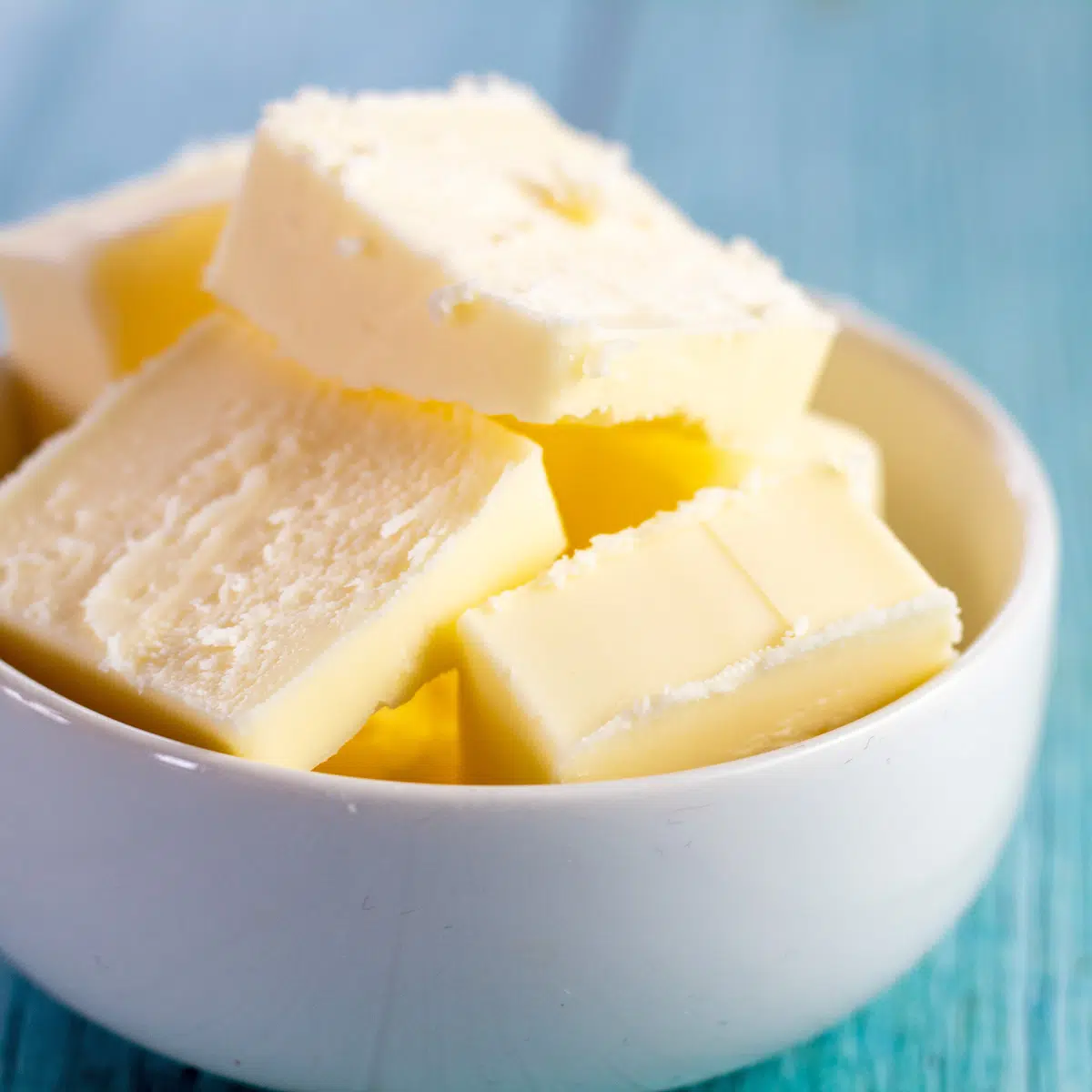 Unsalted butter and salted butter are easy to use interchangeably when you know how to make a quick conversion!
It doesn't matter how many times you've baked your favorite cookie recipe or basted that phenomenal pan-seared steak. When you have to tweak a tried-and-true recipe with butter that isn't your norm, the results can have you worried!
Here's everything you need to know about which butter to use for which recipe, and how to swap both out for each other. It's super easy to do and makes cooking and baking a breeze when you don't need to run to the store!
Jump to:
Does it matter if you use salted of unsalted butter in a recipe?
Butter is just butter, right? Well, yes and no. In general, butter is all the same in that it is made from cream. However, there are variations in the preparation of butter that can impact the overall taste.
Two variations that can impact overall taste are where the cream comes from and how the butter is manufactured. If you have ever had Irish butter made from grass-fed cows, like Kerry Gold, or made fresh butter at home you know there is a slight, yet distinct, difference in taste.
The taste is quite noticeable compared to more common brands of butter at the grocery store.
Salt is another variation in butter. It can also produce a slight, yet distinct, difference in taste when used (or not used).
You may have noticed this if you grabbed a box of butter in a rush at the grocery store, only to bite into your buttered toast and realize it was lacking a certain "oomph."
Salted butter is the most common type of butter for topping your favorite foods. What about cooking though? What about baking?
Is salted or unsalted butter better for cooking and baking? That depends.
The answer to which is better, salted or unsalted, has just as many slight variations as butter itself. However, these slight variations can once again be distinct. Therefore, it's always best to know what to look for to adjust as needed.
What is the difference between unsalted and salted butter?
Before determining is salted or unsalted butter is best, it's important to understand the differences between the two. Salt. That is literally the difference.
Both kinds of butter are made from cream. However, one has salt added at the end of the churning process. Unsalted butter is just the cream.
Why is salt added to butter? The main reason is to keep it fresh longer. Salt is a preservative; therefore, adding salt to butter extends its shelf life in your refrigerator.
One reason you may choose to buy salted butter is to keep it in your refrigerator longer. However, if you prefer freshness over convenience, you may choose unsalted butter.
Why choose unsalted or salted butter?
Most cooks and bakers tend to prefer unsalted butter over salted. Aside from being fresher, salted butter is not consistent between brands, making it difficult to always get the exact same amount of salt.
Unsalted butter always allows you to determine the exact level of salt being used.
The ability to control how much salt is the number one reason to choose unsalted butter. However, it doesn't necessarily mean you HAVE to choose unsalted butter!
There are many reasons you may choose to use salted butter in your recipes. The most likely, convenience! Most people prefer to buy salted butter as their kitchen staple to spread on toast, muffins, and other favorite foods.
Unsalted butter is kind of, well, bland when it comes to being a topping.
If you don't use butter for baking or cooking on a regular basis, buying both salted and unsalted butter may not make sense. Therefore, understanding how to use salted butter in place of unsalted butter is helpful for the days you do want to bake with it!
Follow this general rule for substituting salted butter for unsalted butter: DECREASE the salt in the recipe by ¼ teaspoon of salt for every half-cup of butter.
In general, most recipes call for at least a ¼ teaspoon of salt. Therefore, this general rule will safely guide you in the kitchen for most situations.
In the rare case, you have a recipe that calls for less than a ¼ teaspoon or no salt at all – you will still do okay to use salted butter. Just be mindful that it will impact the flavor slightly.
What about if you prefer to only buy unsalted butter, but you have a recipe that calls for salted butter?
INCREASE the overall salt in the recipe by ¼ teaspoon for every half cup of butter.
In addition to this overall rule that works for both baking and cooking, you may wonder what to do if a recipe simply says "butter." In the case that a recipe does not specify salted or unsalted, assume it usually means unsalted. This is the safe bet. You can always add additional salt if needed once all the ingredients are combined.
*Unless you're reading one of my recipes! The only time I mean unsalted is when a recipe says unsalted. 🙂
Personally, I use salted and unsalted butter interchangeably depending on what I have in my kitchen. With the knowledge of the general rule above, along with some additional info regarding specifics in baking and cooking, you can easily do the same!
Salted vs Unsalted Butter in Baking
Baking is basically science in the kitchen, which means exact measurements are important. The exact measurements between ingredients are essential to creating the desired texture, taste, and even look of each delicious dessert.
To help maintain the exact amount of salt, most baking recipes call for unsalted butter.
In many baked recipes, the amount of salt is little. However, that small amount helps enhance the flavors and create the ideal consistency in items such as bread and cookies.
For Cookies
A little bit of salt helps enhance flavors in certain cookies. The chemical reaction of salt with other ingredients is also what helps make a chewy cookie!
It's a delicate balance between the right amount of salt and too much, or even too little, in a cookie. Therefore, most cookie recipes call for unsalted butter. Some recipes may ask for "sweet cream" butter.
Sweet cream butter is the same as unsalted butter. The sweetness simply refers to the natural sweetness of the cream that the butter is made from. This unsalted and natural sweetness is ideal for cookies where butter is a primary ingredient, such as sugar cookies. Therefore, aim to use unsalted butter if possible.
In the case of cookies with more complex flavors, such as chocolate chip cookies, unsalted butter is ideal but not as necessary. If you only have salted butter, you can easily adjust the taste using the general conversion rule above.
Salted vs Unsalted Butter in Cooking
In contrast to baking, which is an exact science, cooking is more of an experiment or art form. When you bake, several ingredients must perfectly react to one another to form one new food – like a cookie. In cooking, you are mixing flavors but not creating new food.
The flexibility in cooking allows you to switch between salted and unsalted butter more easily. This is often because you can taste-test your dish during the cooking process.
However, just like bakers prefer to start with an unsalted slate – most cooks do too.
Steak
One of the dishes where beginning with unsalted butter is ideal is a steak.
Depending on the cut of the meat, it may already be somewhat salty. Therefore, beginning with unsalted butter gives you control over how much additional salt is added. Especially because every brand of butter adds a different amount of salt to their butter!
In addition, unsalted butter gives you more freedom to use several types of seasonings with ease. Many seasonings have salt added to them. This can make it easy to accidentally add too much salt to a steak when combined with salted butter.
Whether using the butter to cook the steak in or to add on top before serving, no one wants to overwhelm the perfect piece of meat with too much salt!
Just like in baking, you can always substitute salted butter for unsalted using the ¼ teaspoon salt to ½ cup butter ratio. Beginning with unsalted butter is simply makes it easier.
Does it really matter if you use salted butter or unsalted butter in your recipe?
As with any ingredient, it is always ideal to use the exact ingredient called for in a recipe. However, that isn't always possible. With regards to the big butter debate of salted vs. unsalted the simple answer is that yes, it matters. However, it also depends.
It depends on the recipe. It also depends on you and how much you give to adjusting the salt as needed between the two types.
Overall, unsalted and salted butter can be used interchangeably, but ideally with taking the time to follow the general rule above to maintain the quality of the recipe.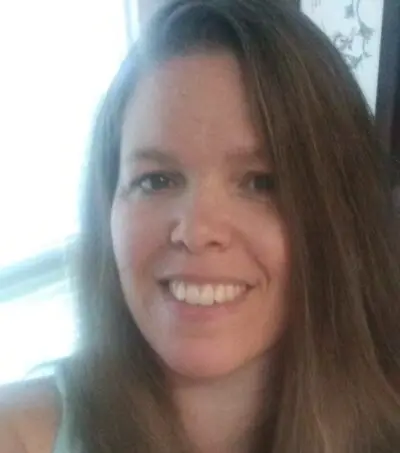 Angela is an at home chef that developed a passion for all things cooking and baking at a young age in her Grandma's kitchen. After many years in the food service industry, she now enjoys sharing all of her family favorite recipes and creating tasty dinner and amazing dessert recipes here at Bake It With Love!