The best salt water taffy is chewy, soft, and bursting with a sweet flavor that is sure to remind you of summertime! These shops sell the best salt water taffy you can find and are all available for online ordering, so it doesn't even matter where you live! Get ready to enjoy some authentic taffy that tastes just like the real thing!
Where To Buy The Best Salt Water Taffy
I grew up on the Oregon coast in Florence, and salt water taffy was the thing to have, no matter how long you were staying! I remember going to the beach as a kid and getting bags of different flavors to bring home; it was one of my favorite treats!
Unfortunately, salt water taffy that is sold in stores is so subpar compared to the real thing that you would really be missing out. So, I put together this list of shops where you can buy authentic salt water taffy online without having to make a trip to the coast!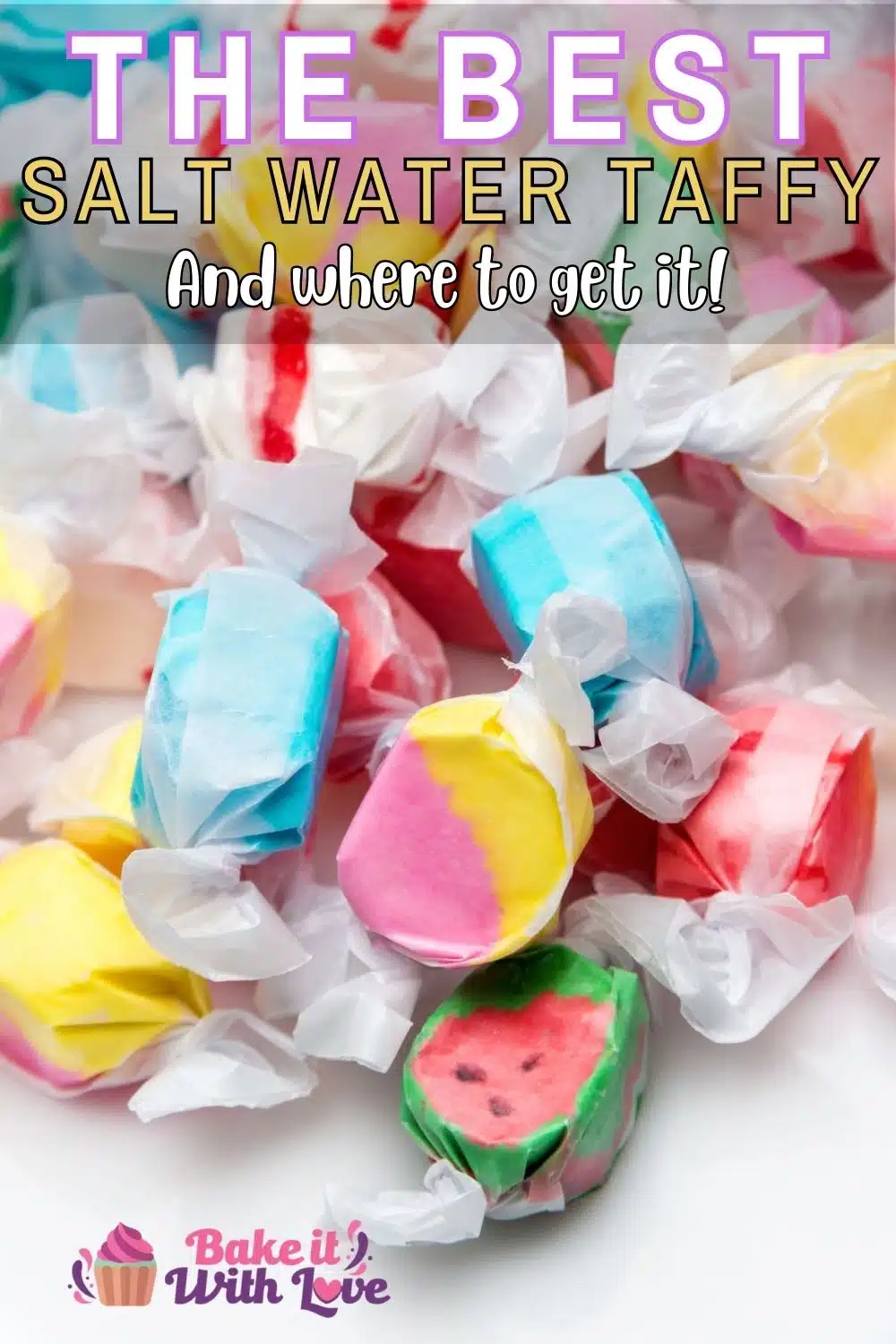 Jump to:
Best Shops For Salt Water Taffy
There are so many flavors of salt water taffy out there that it is hard to choose just a few to try!
Not only do these shops make some fantastic salt water taffy, but they are all available for online purchase! I will even throw in some personal recommendations that you need to try out!
Shriver's is a taffy and fudge shop located on the Ocean City boardwalk in New Jersey. In fact, it is the oldest shop on the boardwalk, having opened in 1898! They are well-known and loved for their authentic salt water taffy!
In addition to their site, you can also buy their taffy on Amazon!
Fralinger's is owned by James Candy company and has several shops along the coast in New Jersey. Their taffy is old-fashioned, authentic, and sure to bring back all of the nostalgic feelings!
I recommend trying out their original salt water taffy which even comes in an original 1920s box! Of course, they have many other flavors you can grab as well!
Taffy Town is primarily an online shop, but they do have one storefront location in Utah. With over 90 flavors to choose from, they really have something for everyone (they even have a pickle flavor)!
What makes Taffy Town's candy special is that they use a special handmade batch process to make all of their taffy, even 100 years later! You can purchase straight from their site or even find them on Amazon!
Try out their chili mango taffy for a spicy yet sweet candy or vanilla for a classic treat!
>>>>See all of my recipes HERE<<<<
Taffy Shop is another primarily online store with a storefront in Utah that opened in 2020. Instead of traditional taffy pulling, the Taffy Shop uses a special process of whipping the candy for 24 hours to make it extra soft!
They have a huge amount of flavors to try, even offering a flavor guide to help you choose! Try out the unicorn poop flavor for a fun treat for the kids, create your own bundle, or grab one of their many packaged assortments!
You can buy Taffy Shop candy either online through their site or via Amazon.
Unlike many of the other shops listed, Sweet's Candy is a full-blown candy shop rather than specializing specifically in salt water taffy. However, their taffy is still delicious and definitely worth a try!
They have been making taffy since 1910 and offer more than 50 flavors!
Seaside Candyman is a shop located in Seaside, Oregon, that was so popular, they began offering online sales. They have 172 flavors of salt water taffy, including 24 that are completely sugar-free!
Cabot's Candy began in 1927 by attending small fairs and hand-pulling taffy. The popularity of their treats led them to open their store in Massachusetts, where they are still open today!
With these shops, you'll be able to enjoy the best salt water taffy around without even having to leave your house! Leave a comment down below and let me know your favorite taffy flavor!
Irish Potato Candy - Creamy, bite-sized coconut candy that looks like mini potatoes!
Mexican Pralines - No-bake candy that tastes like caramel and pecans.
Divinity - An airy, Southern treat features sugar, vanilla, and pecans.
Chocolate Billionaires - Rice Krispies are folded into melted caramel and then coated with chocolate.
Nougat - Vibrant gumdrops are dotted throughout this traditional nougat recipe.
Chocolate Frosting Fudge - A 2-ingredient fudge that is super simple to prepare!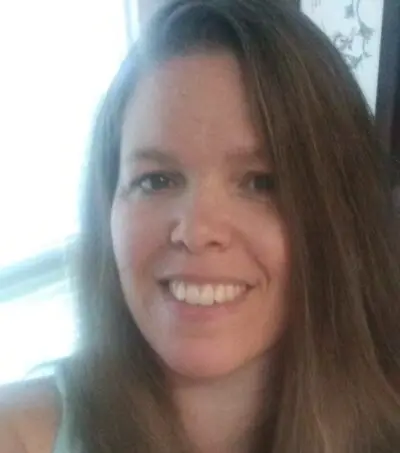 Angela is an at home chef that developed a passion for all things cooking and baking at a young age in her Grandma's kitchen. After many years in the food service industry, she now enjoys sharing all of her family favorite recipes and creating tasty dinner and amazing dessert recipes here at Bake It With Love!