I'm going to discuss the differences between jelly vs jam vs preserves vs marmalade to let you know that they are not the same thing! While they may all be some combination of fruit and sugar, they do have some variances. Keep reading to learn which one you want to pick up at the grocery store!
Is There A Difference?
Jelly, jam, preserves, and marmalade are all in the same section of the grocery store and are all spread onto toast, so is there even a difference? Well, yes there is!
While many people use the terms interchangeably (primarily jelly and jam), the differences lie in the very specific details of the ingredient list!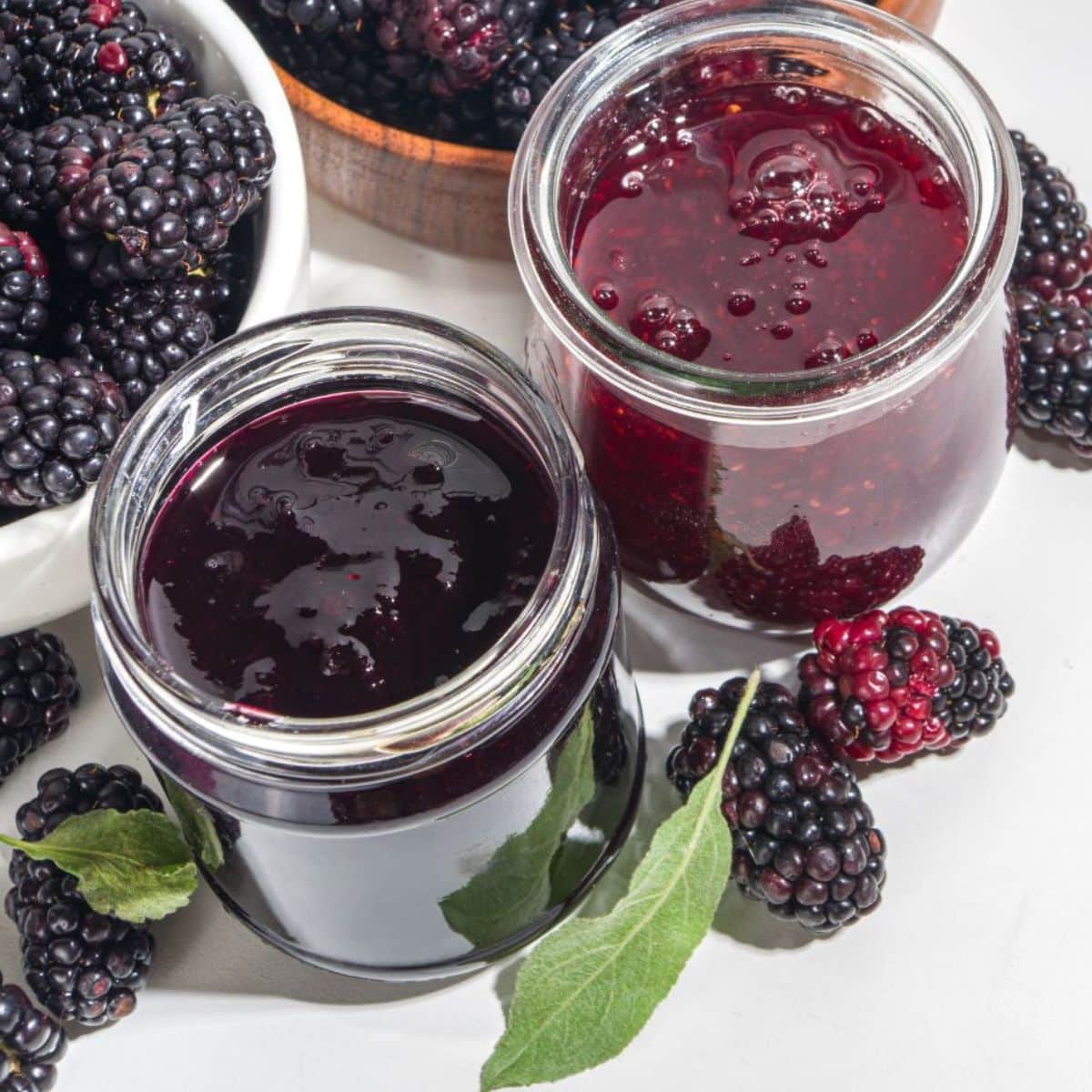 Jump to:
What Is Jelly?
Jelly is probably the most well-known and frequently used term out of the four. I mean, what would a perfectly satisfying and tasty pb&j be without jelly?
To make jelly, fruit is first cooked, crushed, then strained to get fruit juice that is then heated with sugar, an acid, and some form of pectin. The straining process is what makes jelly translucent and the pectin is what gives it that sort of gel-like consistency.
Out of our four options, jelly is definitely the firmest and smoothest texturally. On Thanksgiving, when you're enjoying the solid cranberry sauce from the can- it's actually jelly!
What Is Jam?
Jam is a close contender to jelly in terms of popularity. In fact, many people probably make their peanut butter and jelly sandwiches using jam, but are just calling it jelly!
Jam is made from chopped-up or pureed fruit (as opposed to fruit juice like jelly) that has been heated and cooked with sugar. Since jam is not strained, you will still find seeds in it.
The result is a more spoon-able consistency that is relatively looser than jelly. In fact, chutney is a type of jam that has some additional spices and vinegar added to it!
What Are Preserves?
Preserves have much more texture than jam or jelly because it contains the most actual fruit which gives it a chunky consistency.
The fruit is either kept whole (like for cherry preserves) or chopped into large chunks. This results in preserves being thicker than jam (which uses fruit puree or smaller pieces). The process to make preserves is the same as jelly and jam where the fruit is cooked down with sugar.
What Is Marmalade?
Technically, marmalade is a type of preserve. The difference here is that marmalade is specifically made with citrus fruits.
Since marmalade follows the same general guideline as preserves (using whole fruit), marmalade contains the citrus rinds as well as the fruit and the pulp. Orange marmalade is the most common and popular version, but it could really be any citrus fruit.
The rinds of the fruit contain a bunch of pectin naturally, which gives the marmalade a thicker consistency.
Are There Nutritional Differences?
Jelly, jam, preserves, and marmalade all contain fruit and sugar, so is there a difference in how healthy they are?
Nutritionally, since they do contain similar ingredients, they are extremely similar. They all contain roughly the same amount of calories and have a similar level of sugar content (which is high). The vitamins may vary based on the fruit used, but overall, the differences nutritionally are minimal.
If you're wanting a healthier alternative, it is best to make your own jelly, jam, preserves, or marmalade at home. If the nutrition doesn't matter, the one you choose to use is simply based on your personal preference of taste and texture!
Quick Reference
To make things short and sweet, here is a quick little reference guide to let you know exactly which one is which.
| | |
| --- | --- |
| Jelly | Fruit Juice + Sugar |
| Jam | Fruit Puree + Sugar |
| Preserves | Whole Fruit (Or Chunks) + Sugar |
| Marmalade | Whole Citrus + Sugar |
💭 Final Thoughts
These 4 fruit-based spreads vary in texture and firmness (and how easy it is to spread, as a result). However, they have the same base ingredients and are virtually the same nutritionally.
Additionally, they can all be used interchangeably in terms of recipes or food applications. You could spread any of them onto toast or use any of them for peanut butter and "jelly" sandwiches.
In short, the one that you choose to use is completely up to you!
I hope this helped you understand the true differences between jelly vs jam vs preserves vs marmalade! Let me know in the comments below which one is your favorite!
🤔 More Food Comparisons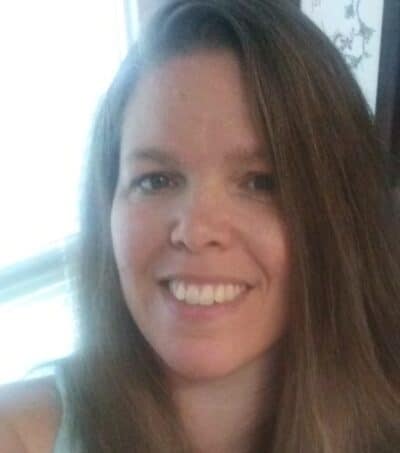 Angela is an at home chef that developed a passion for all things cooking and baking at a young age in her Grandma's kitchen. After many years in the food service industry, she now enjoys sharing all of her family favorite recipes and creating tasty dinner and amazing dessert recipes here at Bake It With Love!