Paprika vs. smoked paprika: Learn all of the similarities and differences between these two types of paprika! In addition to how to use these spices, I'll even give you some delicious recipes! Make sure you always keep both of them on hand!
Paprika vs. Smoked Paprika Seasoning
If you've ever spotted smoked paprika at the grocery store or seen it called for in a recipe, you may wonder if it is any different than typical paprika. In fact, it really is different! And I highly recommend you keep them both in your spice cabinet.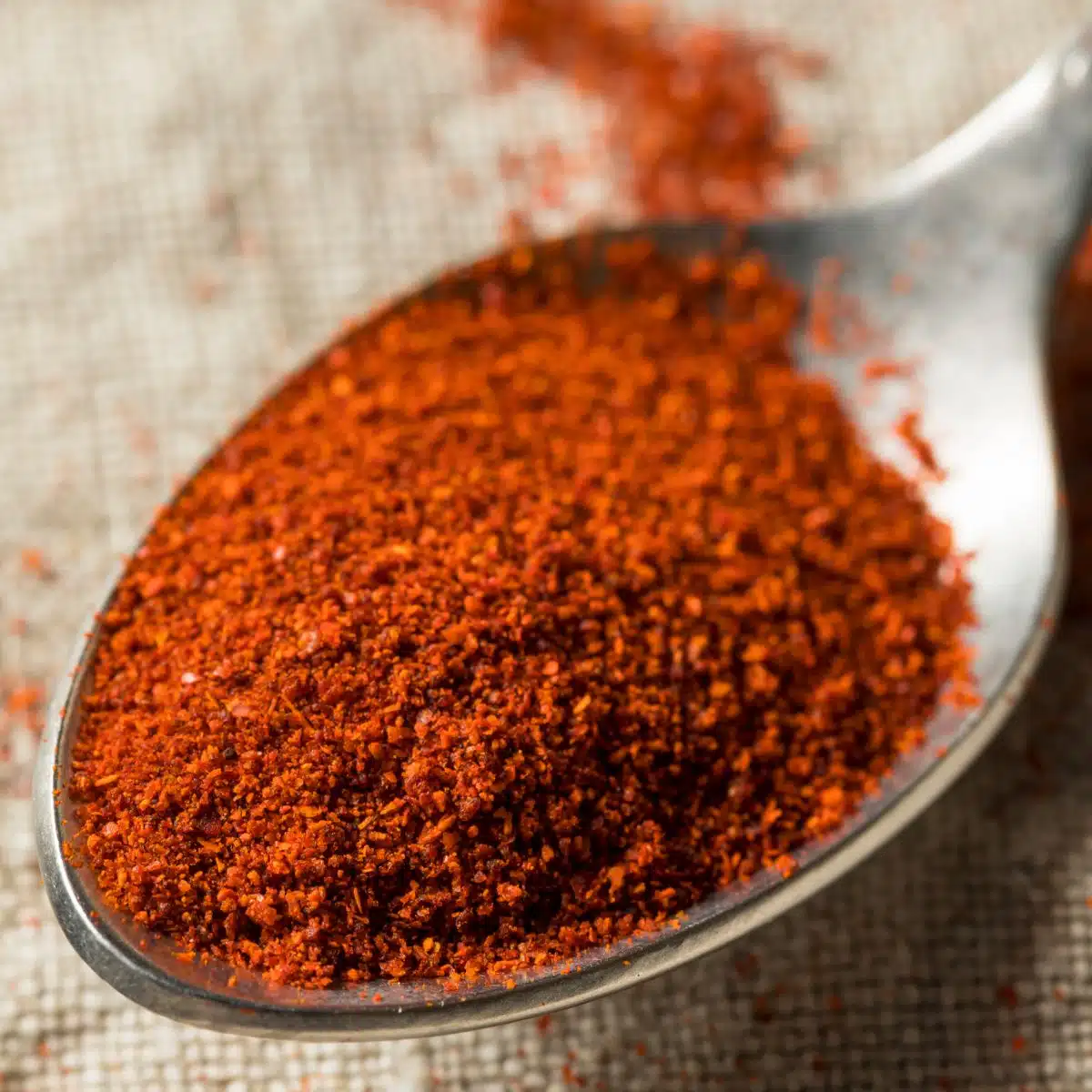 Jump to:
Paprika Varieties
There are actually ALOT of paprika varieties! Spanish paprika has three types, Hungarian paprika has eight types, and then there are sweet, hot, and smoked paprika varieties that are found in most retail grocery stores.
Today, we are breaking down paprika (sweet or hot) and smoked paprika that are most commonly used.
What Is Paprika
The standard paprika is made up of peppers of the capsicum family, usually tomato peppers, which are a bell pepper or sweet pepper variety. Hot paprika is made with the same pepper varieties but with a hot pepper variety like chili peppers or cayenne peppers mixed in.
These dried peppers are crushed in order to make paprika. The flavor can vary based on the exact type of pepper used.
Recipes Using Paprika
What Is Smoked Paprika
Smoked paprika is made from chili peppers that are oak-smoked (smoke-dried) first. The smoked chilies are then crushed to make smoked paprika.
The flavor profile that smoked paprika brings is almost like being able to add liquid smoke to your seasoning mix. Smoked paprika is a wonderful addition to nearly any hearty, savory dish!
The flavor is distinctly different than regular paprika.
Recipes Using Smoked Paprika
Paprika vs. Smoked Paprika
If you've never experimented with paprika before, you may not realize the complexity of smoked paprika. They are very similar, but do have some differences as well!
Flavor: Paprika typically has a sweet, mild flavor, with some varieties leaning a bit more towards the spicy side. Smoked paprika has a deeper, more complex flavor due to the smoking process. It carries a smoky flavor, sometimes with a touch of sweetness.
Color: Paprika is a vibrant red, while smoked paprika can be slightly deeper in color.
Smell: Paprika has an earthy and sweet smell, while smoked paprika is noticeably smoky.
Uses: Regular paprika can be used to add color and flavor to a wide variety of dishes. Smoked paprika, however, is ideal when used in recipes where you want an extra smokey touch, such as BBQ, chili, and rubs.
What's The Difference
The true difference between these types of paprika is that smoked paprika is made with chilis that were smoked before being crushed, while standard paprika is just made of crushed chilis.
However, that one extra step of smoking the chilis really adds another level of complex, smoky flavor!
Best Smoked Paprika Substitute
If you would like to add that smoky tone to your paprika (without buying smoked paprika), use 2 parts paprika to 1 part cumin. That is the best substitute for smoked paprika that I have found when making a dry spice blend.
Can I Substitute Paprika For Smoked Paprika
While you can technically use paprika and smoked paprika interchangeably, I recommend you try to use the one listed in your recipe. Smoked paprika has a very distinct flavor, and your dish may lose a tasty component if you use regular paprika.
On the other hand, I would only use smoked paprika instead of regular paprika if the dish was meant to have a smokey flavor. So make sure you give it some thought before you go around swapping one for the other.
Table 1. Paprika vs. Smoked Paprika
| | Paprika | Smoked Paprika |
| --- | --- | --- |
| Flavor | Mild, slightly sweet, earthy | Smokey, sometimes spicy |
| Color | Red | Deep red |
| Uses | Garnish, marinades, rubs, casseroles, dressings | BBQ, stews, grilled or smoked meats, dry rubs |
| Smell | Earthy and sweet | Smokey |
| Heat | Ranges from mild to moderate | Mild but smokey |
>>>>See all of my recipes HERE<<<<
Now you know the differences and similarities between paprika and smoked paprika! Which one do you like more? Leave a comment down below and let me know!
Do you love a recipe you tried? Please leave a 5-star 🌟rating in the recipe card below and/or a review in the comments section further down the page.
Stay in touch with me through social media @ Pinterest, Facebook, Instagram, or Twitter! Subscribe to the newsletter today (no spam, I promise)! Don't forget to tag me when you try one of my recipes!
📋 Recipe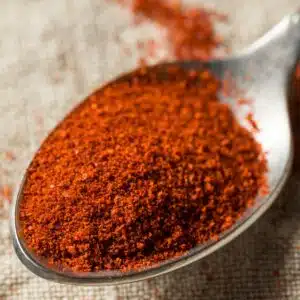 Print Recipe
Leave A Comment
Love This Recipe?
Click On A Star To Rate It!
Paprika vs Smoked Paprika: Paprika Substitute (+More Great Recipes)
Paprika vs smoked paprika: Learn all of the similarities and differences between these two types of paprika! In addition to how to use these spices, I'll even give you some delicious recipes! Make sure you always keep both of them on hand!
Total Time
4

hours
10

minutes
Pin Recipe
Share on Facebook
Ingredients
10

plants

alma paprika peppers

(or boldog paprika peppers)

butcher's twine

(for stringing up peppers if not using a dehydrator)
Help Us Out!
If you love a recipe, be sure to come back and share your ratings. This helps future users, and allows me to continue sharing free recipes! Angela
Instructions
Wash and slice paprika peppers then set into your dehydrator trays. Set the dehydrator to 130°F (54°C) and leave the peppers to dry for 4+ hours, until completely dry.

10 plants alma paprika peppers

Alternatively, string up whole plants using butcher's twine and hand to dry in a hot, shaded, arid location for at least 2 weeks or until completely dried.

Hand tear the dried peppers if needed, then process in a spice grinder using the 'fine' setting. Sift the ground peppers and return pieces to your spice grinder until a consistently fine consistency is reached.

Store in a sterile, airtight storage container for up to a year.
Equipment You May Need
Notes
Your yield will depend on the size and quantity of your peppers that you start with.
Dehydrating time is for using a dehydrator, but hanging your peppers to dry in a hot, shaded location (without humidity) is best if you have the time and a doable location.
Alma paprika pepper and boldog paprika pepper plants are incredibly easy to grow in most gardens and are a common pepper for making dried paprika.
You need the whole plant to string up home-grown peppers. Allow the peppers to dry for a couple of weeks. *Until they are COMPLETELY DRIED!
Love paprika? Plan for it! Plant at least 10 plants for drying and grinding into your homemade paprika.
If they're all you have on hand, you can use red bell peppers AS LONG AS YOU'RE USING A DEHYDRATOR. The thick-walled peppers will get moldy if hung to dry.
Nutrition
Calories:
4
kcal
|
Carbohydrates:
1
g
|
Protein:
1
g
(2%)
|
Fat:
1
g
(2%)
|
Polyunsaturated Fat:
1
g
|
Sodium:
1
mg
|
Potassium:
32
mg
(1%)
|
Fiber:
1
g
(4%)
|
Sugar:
1
g
(1%)
|
Vitamin A:
95
IU
(2%)
|
Vitamin C:
14
mg
(17%)
|
Calcium:
1
mg
|
Iron:
1
mg
(6%)
homemade paprika, Paprika Substitute, paprika vs smoked paprika, substitutions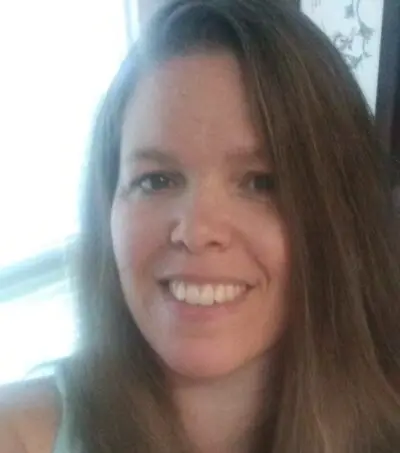 Angela is an at home chef that developed a passion for all things cooking and baking at a young age in her Grandma's kitchen. After many years in the food service industry, she now enjoys sharing all of her family favorite recipes and creating tasty dinner and amazing dessert recipes here at Bake It With Love!