If you've ever wondered 'how long will pizza last in the fridge' - you are not alone, so I've gathered some information on the topic! Gone are the days of leaving pizza out on the counter, it's time to properly store your leftover slices!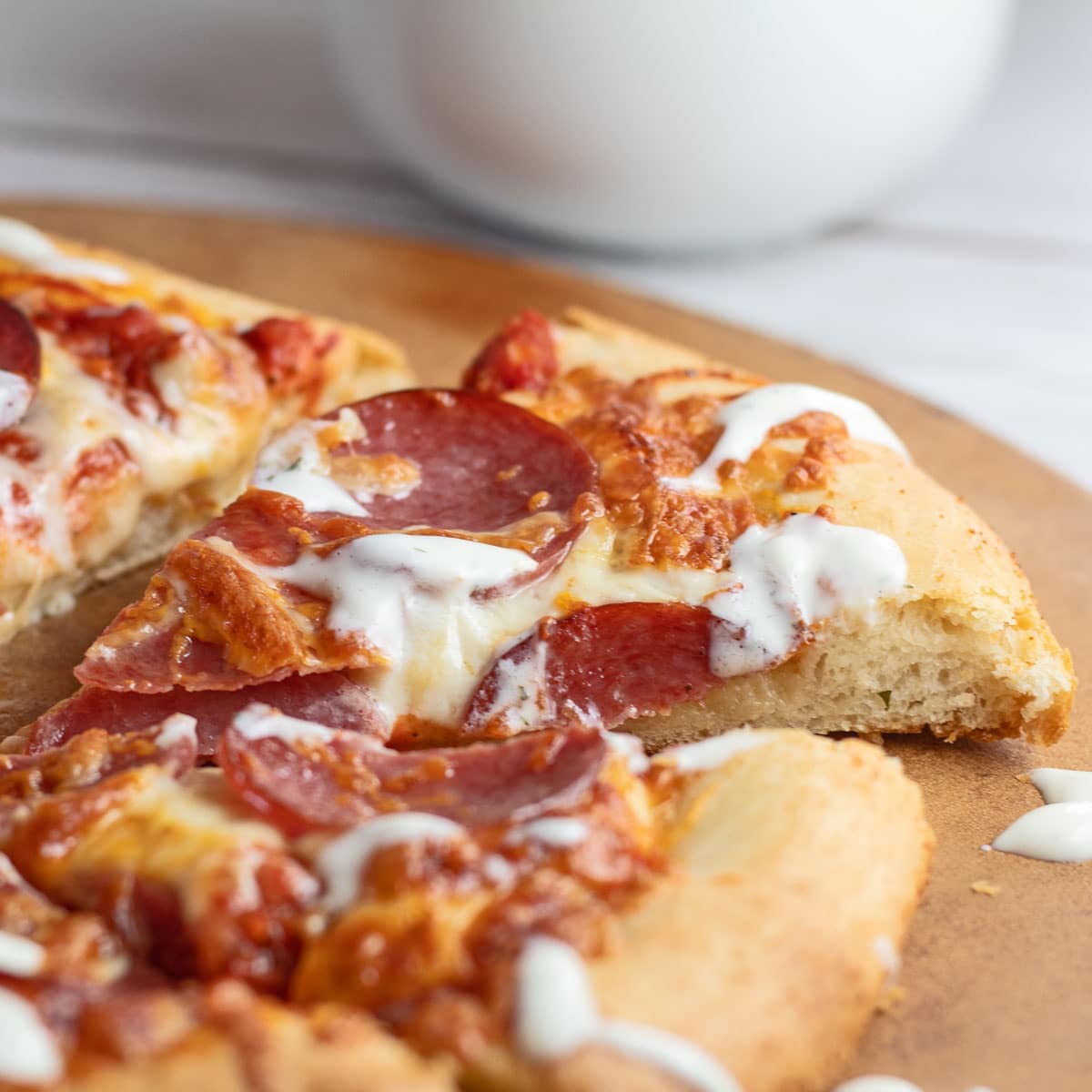 Know how to properly store leftover slices so you can enjoy them for longer!
So you've ordered a large pizza late at night, but you can't finish it all. Finally, you were so stuffed that you fell asleep on the couch. When you woke up the next morning, there was still that delicious pizza sitting on the counter, just waiting to be devoured.
You want to eat it for two reasons: first, it's delicious, and second, it would be a waste to throw it away. But is it still safe to eat after being out in the cold all night? I mean, reheating it should be fine, right?
Jump to:
Wrong. In fact, you can't just pop that pizza in the microwave and assume that the delicious leftover slice of pizza is safe to eat. In the worst-case scenario, it can make you sick. Really sick.
All perishable foods, according to the USDA, are unsafe to eat if left out at room temperature for more than two hours. So even if it looks and smells good, you should throw the pizza away.
The Danger Zone
If it's over 90°F outside, don't leave food in the Danger Zone for more than an hour.
What is the Danger Zone? Bacteria can rapidly grow between 40°F and 140°F, which is known as the Danger Zone.
Therefore, food should be kept cold at or below 40°F, and hot at or above 140°F, to avoid entering the Danger Zone.
You may have heard from someone who claims to regularly consume pizza left out on the counter. They claim they've never experienced any ill effects.
Despite their good fortune, it doesn't mean they'll always be able to eat pizza leftover pizza that wasn't stored properly. It's possible you won't get sick, but it's just not worth the risk for a few slices of pizza.
What is the Best Way to Store Pizza?
Obviously the most direct answer to 'how long will pizza last in the fridge' is knowing how many days it's safe to store your leftovers.
Pizza can be stored for up to four days in the refrigerator and up to six months in the freezer. For best results, I'd suggest thawing and eating leftovers within 3 months.
Put the leftovers in an airtight container, or wrapped securely in aluminum foil. Store them in the fridge instead of closing the cardboard pizza box and leaving it on the counter.

Before placing the pizza slices in an airtight container or freezer bag, they should be cooled down.

Remember to properly and thoroughly seal them to prevent bacteria from entering. This will also prevent the food from absorbing any unpleasant odors while it is in the refrigerator or freezer.
How to Thaw Pizza Properly
A pizza that has been refrigerated can be reheated with no problem. Nevertheless, if your pizza is still frozen, you should thaw it out before reheating to ensure an even reheating process.

Before reheating frozen pizza, it should be allowed to thaw in the refrigerator for at least 4-5 hours before use.

While it's tempting to eat leftover pizza that's been sitting out for a while, and 4 hours does not appear like a long time for it to pose a serious threat, it's better to take extra precautions and avoid eating the pizza.

Regardless, it's simple to store leftovers in the fridge or freezer for enjoying later. The best part is that you wouldn't have to worry about getting sick if you store your leftovers properly.
When it's time to enjoy your leftovers, check out my article on how to reheat pizza!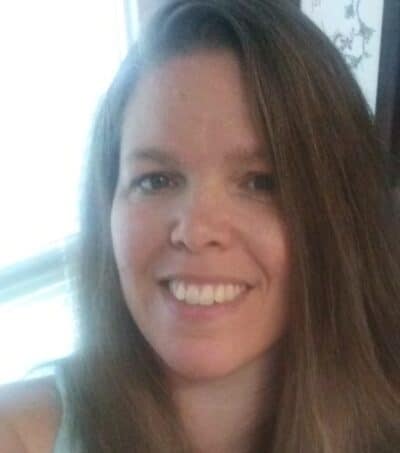 Angela is an at home chef that developed a passion for all things cooking and baking at a young age in her Grandma's kitchen. After many years in the food service industry, she now enjoys sharing all of her family favorite recipes and creating tasty dinner and amazing dessert recipes here at Bake It With Love!