The history of McDonald's apple pie goes all the way back to the 1960s and it has had a ton of changes and updates over the years! From fried to baked and ingredient upgrades, these aren't the same pies as the originals. In this article, we will talk about everything that has happened since the introduction of the world-famous McDonald's apple pie!
McDonald's Apple Pie
There are few desserts in the United States more iconic than apple pie. The golden crust and deliciously ooey-gooey center of golden apple pie is a symbol of American ideals.
Next to the apple pie, there is another classic American symbol- McDonald's! Started in 1948 in California by the McDonald brothers, this classic American restaurant is now a global sensation. While you may connect McDonald's with hamburgers (or their iconic Big Mac), there is another classic item they became known for in the late 1960s – apple pie.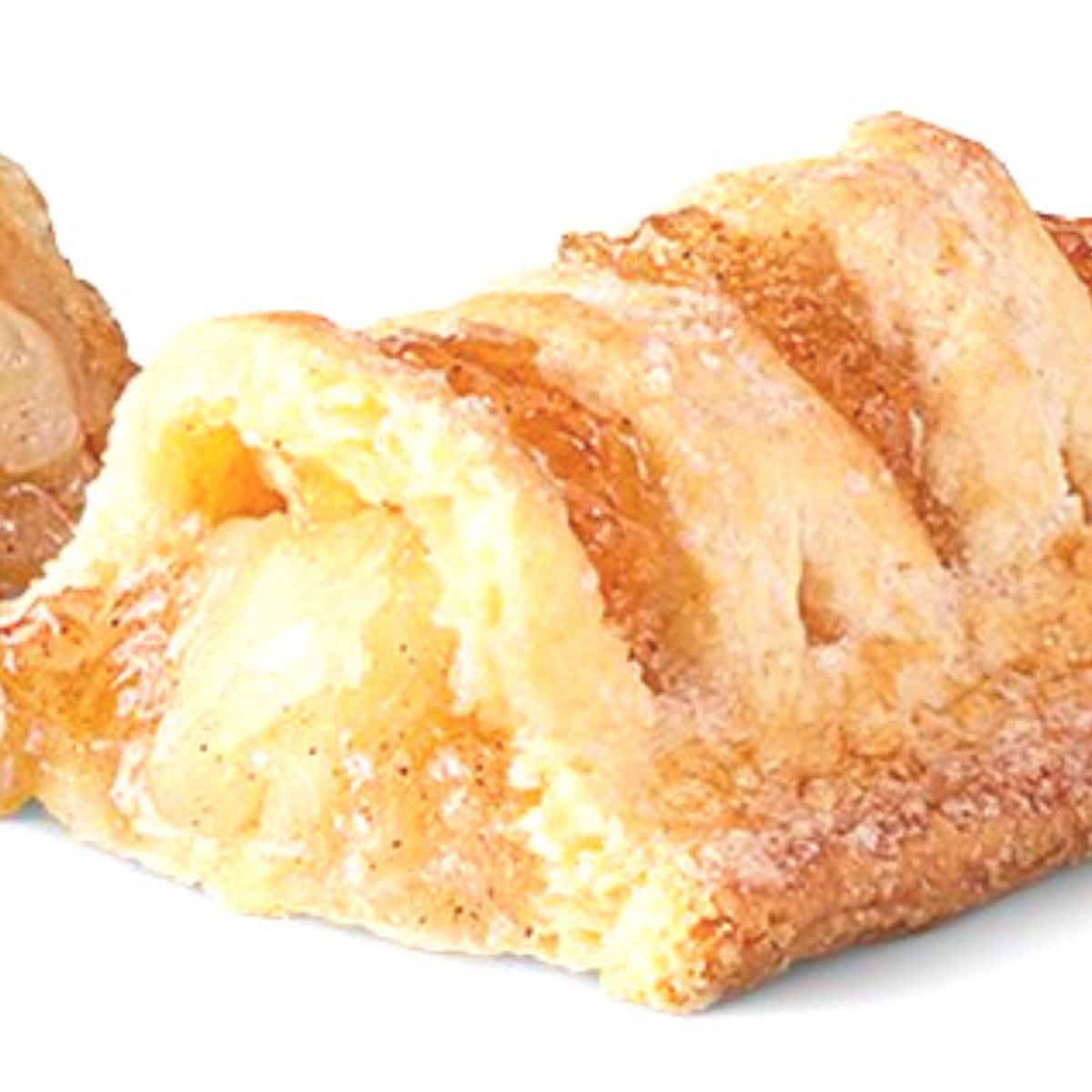 Jump to:
McDonald's Adds Apple Pies to the Menu
Twenty years after they started their business with burgers and French fries, McDonald's was on the search for a dessert to add to the menu. While they had tried different desserts over the years, nothing quite stuck. Moreover, nothing seemed to fit the All-American feel and menu of McDonald's.
However, in 1960, that changed when a McDonald's franchise owner in Tennessee started experimenting with desserts at his location in Knoxville. Litton Cochran started to offer mini home-cooked apple pies at his restaurant.
These delicious handheld pies were based on the homemade apple pies his mother used to make him after school. Right down to frying each little handheld pie to a perfect bubbly golden brown. Served in a little cardboard pouch this dessert became a favorite in Knoxville.
The success of these pies at the Knoxville restaurant eventually caught the attention of the head of McDonald's, Ray Kroc. Seeing the success Knoxville had seen for eight years with these pies, Kroc added them to the official McDonald's menu in 1968.
The Switch from Fried to Baked Apple Pies
If you decide to try an apple pie from McDonald's today, you will unfortunately not be biting into the golden crispy outside of a fried apple pie. This is the result of a huge change in 1992.
In 1992 McDonald's switched from frying their apple pies to baking them. Unfortunately, not with a lot of success. While the restaurant maintained most of the original recipe, the switch from frying to baking resulted in a loss of flavor and texture.
While people still enjoy ordering an apple pie from McDonald's, it does not have the same bold bite compared to the apple pies of the 1970s to 1980s.
Why McDonald's Switched from Fried to Baked
There is some debate about why McDonald's chose to change from the original fried pies to the baked version. With the rise of diet foods and low-fat options in the 1990s, some believe that it was an attempt to appeal to this new culture of low-fat foods.
Some are not convinced this was the reason though since the baked version is not substantially healthier than the fried one.
Another theory is that McDonald's was trying to avoid a lawsuit. Part of the delicious factor of the fried pie was the hot bubbly center.
However, that hot bubbly apple center was also a liability. The idea is that the restaurant was afraid someone may burn themselves and try to sue the company.
While the restaurant has not provided an exact reason for the switch, they have held strong to their decision! Despite several petitions over the years, McDonald's has stuck with the baked version. Even if it is less popular and loved than the original apple pies.
More Modern Updates
Although nothing quite as drastic as the switch from fried to baked, there have been some smaller updates to the apple pie over the years. In 2016 the pie recipe got an update.
One of the key changes was moving from chopped apples to sliced apples.
In addition, a decorative lattice top was added to the pie. This introduced a more visually appealing pie. Another change took place shortly after in 2018. However, this was aimed at appealing to health rather than visual appeal.
The 2018 changes included a switch to real butter, less sugar, and extra cinnamon. All efforts to appeal to more health-conscious customers and to bring back a more homemade taste. This recipe also includes the use of six different apples: Fuji, Golden Delicious, Jonagold, Rome, Gala, and Ida Red.
When you buy an apple pie at McDonald's today, you are biting into the newest version that was introduced in 2018.
Additional Pie Flavors
With apple pie established as the main dessert, there has been room for McDonald's to explore adding other desserts over the years. Even though they have had success with several ice cream novelties, they have kept pies as a key dessert.
The restaurant added cherry pie to the regular menu alongside apple pie for several years. However, it is no longer a staple on the menu. Keep an eye out if you try a new McDonald's location though since some franchise stores around the country still carry cherry pie.
In addition to cherry pie, McDonald's has explored adding seasonal pies over the years. These pies are often on the menu for only a few months each year. Here are a few of the favorite seasonal pie flavors that McDonald's has had.
Pumpkin
Blueberry and Crème Pie
Strawberry and Crème Pie
In addition to the favorite flavors in the United States, the restaurant also adds specialty pie flavors that reflect their global markets. For example, in the Asian market, you can find Taro Pies on the McDonald's menu.
Regardless of what pie flavors the restaurant may test out, one pie flavor will never change – apple pie! A combination of classic American symbols, McDonald's apple pie will remain a staple of the restaurant. Moreover, an icon of one of America's favorite desserts.
📖 Helpful Cooking Guides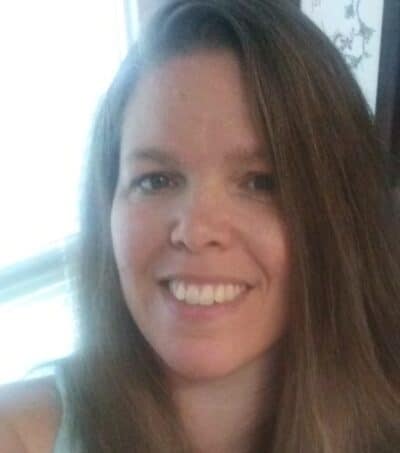 Angela is an at home chef that developed a passion for all things cooking and baking at a young age in her Grandma's kitchen. After many years in the food service industry, she now enjoys sharing all of her family favorite recipes and creating tasty dinner and amazing dessert recipes here at Bake It With Love!