These pie crust alternatives will relieve any fears of making a traditional pie crust while still delivering a perfectly tasty pie! These options are all ridiculously easy so you won't need to stress over some homemade dough. Plus, they are so delicious that you could easily like them more than a typical pie crust!
Best Pie Crust Alternatives
Making a pie crust from scratch can be an intimidating task to a new baker (or just an individual who happens to be pie crust challenged). To help you out, I put together a list of the best pie crust alternatives that will ease your worries but still taste fantastic!
If you don't have time for making a traditional pie crust, skip it and give one of these easy alternatives a try!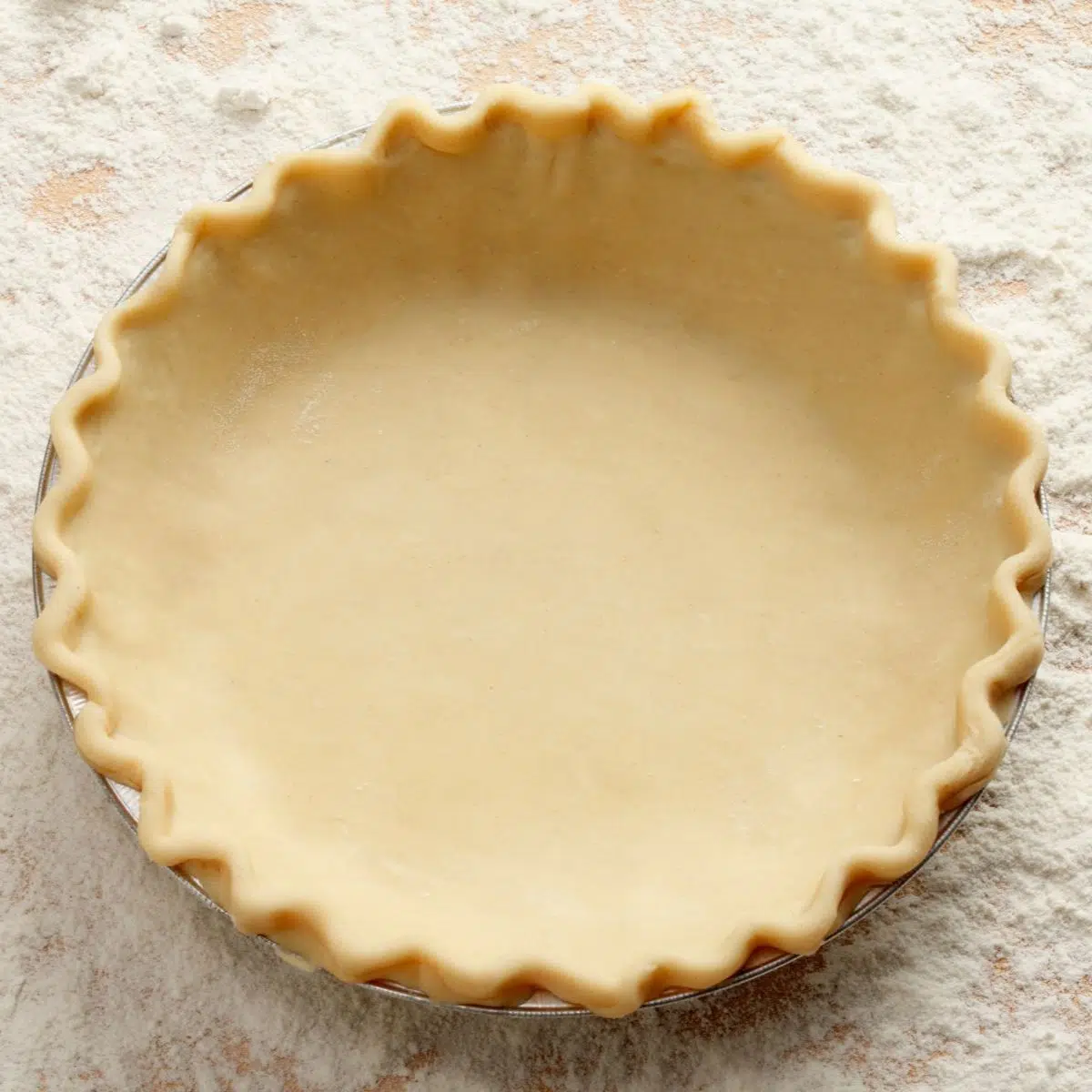 Jump to:
1. Phyllo Dough
Considering phyllo dough is store-bought, it is the easiest alternative out there! If you haven't heard of it, phyllo dough is a pastry dough that is made in very thin sheets. This dough is available in any typical grocery store in the freezer section!
This dough will yield a beautifully crisp crust with minimal effort. Additionally, since the dough is layered, you can customize it by sprinkling your favorite spices in between the layers as you stack them!
How To Make A Phyllo Dough Pie Crust
To use phyllo dough for a pie crust, trim it down into squares that are roughly 1 inch larger than your pie plate. Then, take your first sheet of phyllo and brush it generously with some melted butter.
Next, place your second sheet on top, keeping it slightly askew so that the edges do not line up. Brush this new piece with some more melted butter and continue on the process until you've layered about 8 to 10 sheets of dough (and the corners have come full circle).
Carefully move the completed dough to your pie plate and press it in. You can use your fingers to gently ruffle the edges and press them against the plate's rim. Whether you need to par-bake or add your filling before baking depends on the kind of pie you're making.
You know your crust is perfectly cooked when it has a beautiful golden brown color and is extra crispy. Not to mention, the final result is absolutely beautiful!
2. Rice Crust
Rice pie crust is such an interesting and unique idea for a pie crust alternative. Better yet, it is made using leftover rice!
How To Make A Rice Pie Crust
If you're wanting to try out a rice crust, all you have to do is mix some leftover steamed rice (that has been cooled) with some egg whites and grated cheese. After that, you simply press the mixture into your pie pan.
This type of crust needs to be par-baked (baked before adding the filling) so preheat your oven to 425°F (218°C) and place the crust in once it is ready.
Wait for the rice crust to turn a beautiful golden brown color to know that it is done. If you find that your crust is browning too much, lower the temperature to 375°F (190°C) after 5 minutes of baking.
If you have a recipe for a savory pie, use a rice crust to make it extra special. As an added bonus, this crust is gluten-free!
3. Cookie Crumb Crust
Making a pie crust from crushed-up cookies is a fantastic trick that every baker needs to know! Choose your favorite cookies to compliment whatever you're putting into your pie, whether it be Oreos or Nilla Wafers, and then get started!
How To Make A Cookie Crumb Pie Crust
This is an extremely easy pie crust alternative. All you need to do is combine your cookie crumbs with melted butter!
My rule of thumb is to use 2 cups of cookie crumbs for 3 tablespoons of melted butter. The goal here is to make the crumbs just wet enough so they stick together without adding too much moisture.
Once the mixture is at a consistency that you're happy with, press it into the bottom of your pie pan. You can use a measuring cup to press the crust to ensure that it is nice and even.
After that, your crust is ready to use! Whether you par-bake it or fill it first is completely up to you and your personal preferences.
4. Puff Pastry
Puff pastry is the perfect pie alternative, especially when making a fruit-based pie. Whether you want to use homemade puff pastry or just pick up some frozen dough at the store, either will work!
How To Make A Puff Pastry Pie Crust
If you're choosing to use frozen puff pastry, make sure you let them thaw for at least 20 minutes before you roll them out.
Use a rolling pin to roll out a sheet of dough to slightly larger than half of your pie pan. Do the same thing to the second sheet of dough and then merge them together in the middle.
Lay the pastry into your pie dish and cut off the excess. It really is that easy!
5. Cookie Dough
Using cookie dough for a pie crust is a sweet and versatile way to customize the flavors in your pie! Just pick up some refrigerated cookie dough for an effortless and extremely satisfying pie crust!
How To Make A Cookie Dough Pie Crust
This pie crust alternative is as easy as it gets, all you have to do is roll out your cookie dough and then press it into your pie pan!
Either use a fork to poke holes in the dough, or use pie weights (or just some foil and beans). Then bake it in the oven at 350°F (177°C) until cooked (roughly 15 minutes). Let it cool and then fill it!
You have a large range of creativity for this option! You can opt for shortbread, chocolate chip, sugar cookie, or any other cookie dough that suits your needs! This would make a delicious, mouth-watering dessert pie!
6. Tempered Chocolate
While tempered chocolate is not as versatile as other pie crust alternatives on this list, it is a great way to make your pie rich and decadent!
How To Make A Tempered Chocolate Pie Crust
Simply pour the chocolate into your pie pan and let it set at room temperature to harden. Of course, you can't bake this crust, so it is perfect for frozen or creamy fillings!
There are so many different kinds of cream pies, you could try out an extra fudgy chocolate cream pie, a no-bake blueberry cheesecake, or a blackberry cream pie!
7. Cracker Crust
A cracker crust is an extremely versatile option that gives you so much flexibility. Graham cracker crusts are already delicious in cheesecakes, so why not try them out with some of your favorite pies as well?
How To Make A Cracker Pie Crust
The process for making a cracker crust is the same as the one discussed above for a cookie crumb crust. You can check out my graham cracker crust recipe for more information and ideas!
I also love the idea of making a crust out of Saltine crackers! If you're wanting a fun salty and sweet combination, use a sweeter pie filling! On the other hand, it would also give a satisfyingly salty crunch to a savory pie as well!
8. Granola Crust
This easy granola crust is like taking your favorite granola bar and adding on your favorite pie flavors! It is chewy yet crunchy and completely delicious!
How To Make A Granola Pie Crust
Again, the process is similar to that of both the cracker and cookie crumb crusts. Preparing this crust is simply mixing oats and butter (along with some other ingredients, such as sugar and almonds) and then pressing it into your pie pan!
This crust pairs amazingly with fruity flavors, yogurt pies, and pudding pies! This is one pie crust alternative that, once you try it, you'll never go back to traditional pie crusts!
9. Store-Bought Pie Crust
Sometimes you just want a traditional pie crust without actually having to make homemade dough. So let me just emphasize that there is zero shame in simply buying some pre-made pie crust at the store!
Your pie will still taste delicious and everyone will love it, I promise! Plus, it's super quick and easy!
You can't go wrong with any of these easy pie crust alternatives! Which one are you wanting to try out first? Let me know in the comments down below!
🥧 Tasty Pie & Tart Recipes!
Do you love a recipe you tried? Please leave a 5-star 🌟rating in the recipe card below and/or a review in the comments section further down the page.
Stay in touch with me through social media @ Pinterest, Facebook, Instagram, or Twitter! Subscribe to the newsletter today (no spam, I promise)! Don't forget to tag me when you try one of my recipes!
📖 Recipe Card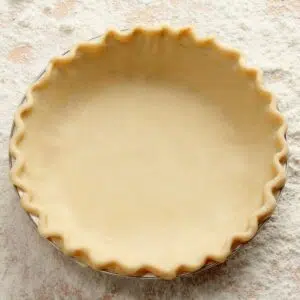 Print Recipe
Leave A Comment
Love This Recipe?
Click On A Star To Rate It!
Pie Crust Alternatives: Butter Pie Crust (+More Great Ideas!)
These pie crust alternatives will relieve any fears of making a traditional pie crust while still delivering a perfectly tasty pie! These options are all ridiculously easy so you won't need to stress over some homemade dough. Plus, they are so delicious that you could easily like them more than a typical pie crust!
Total Time
1

hour
15

minutes
Pin Recipe
Share on Facebook
Ingredients
2 ½

cups

all-purpose flour

½

teaspoon

salt

1

cup

butter

(2 sticks or 16 tablespoons - cold, cubed - can be frozen briefly before using)

½

cup

ice water
Help Us Out!
If you love a recipe, be sure to come back and share your ratings. This helps future users, and allows me to continue sharing free recipes! Angela
Instructions
In a food processor, add the flour and salt then pulse them together. Add butter and pulse in short bursts until the butter has broken down into pea-sized crumbles. *Refrigerate your food processor bowl if needed, to keep your butter cold while processing.

2 ½ cups all-purpose flour,

½ teaspoon salt,

1 cup butter

Add the ice water slowly in small amounts of 1 tablespoon at a time while pulsing the food processor. Continue until the mixture comes together as dough, it should be moist not soggy.

Turn dough out onto a lightly floured working surface, divide it into two halves and form each half into a ball.

Using your hands, flatten the two dough balls into a disc shape and cover with plastic cling film wrap. Chill in the refrigerator for a minimum of 1 hour (and up to 2 days).
Equipment You May Need
Nutrition
Calories:
1383
kcal
(69%)
|
Carbohydrates:
119
g
(40%)
|
Protein:
17
g
(34%)
|
Fat:
94
g
(145%)
|
Saturated Fat:
59
g
(369%)
|
Cholesterol:
244
mg
(81%)
|
Sodium:
1398
mg
(61%)
|
Potassium:
194
mg
(6%)
|
Fiber:
4
g
(17%)
|
Sugar:
1
g
(1%)
|
Vitamin A:
2836
IU
(57%)
|
Calcium:
51
mg
(5%)
|
Iron:
7
mg
(39%)
Butter Pie Crust, easy pie crust, pie crust alternatives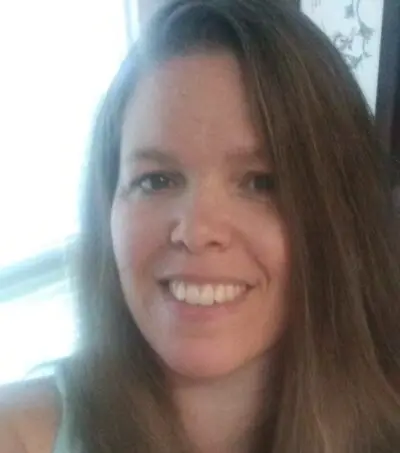 Angela is an at home chef that developed a passion for all things cooking and baking at a young age in her Grandma's kitchen. After many years in the food service industry, she now enjoys sharing all of her family favorite recipes and creating tasty dinner and amazing dessert recipes here at Bake It With Love!