Heavy cream vs heavy whipping cream- if you're curious as to what makes them any different, you've come to the right place! Whether you're making a sauce, a tasty dessert, or just putting it in your coffee, I'm here to help you make the right choice!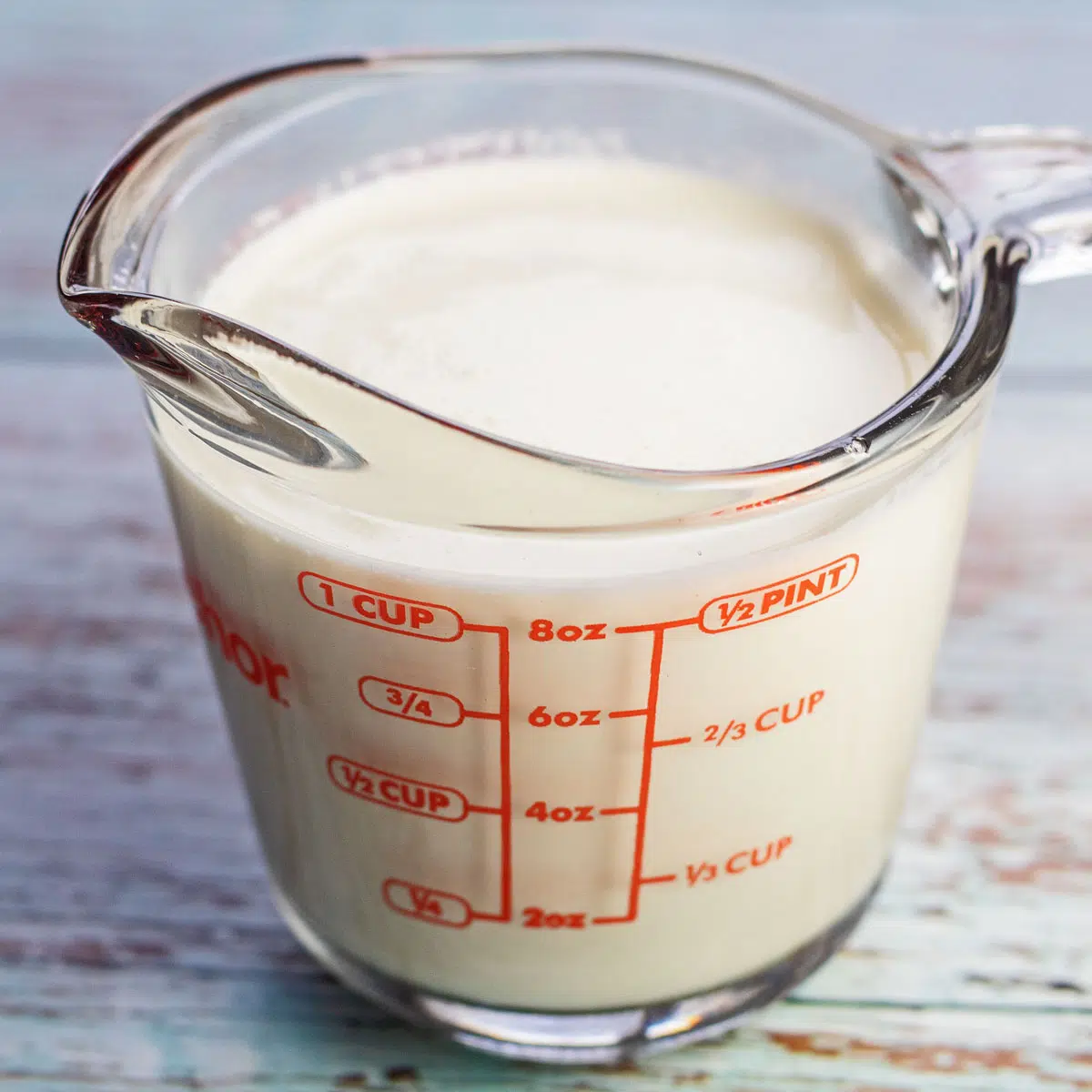 They may look the same, but there are a few key differences between heavy cream and heavy whipping cream!
If you've ever looked at the dairy case at the grocery store, you know that there are several different types of milk to choose from. What about cream, though?
Determining the difference between kinds of milk is easy as checking the fat percentages that are right there on the label.
Jump to:
If you have poured a glass of skim milk, then a glass of whole milk, you can even see the difference between the two. The main difference that you see is a result of the fat content: one is thicker than the other.
The fat content is the main difference in most dairy products. Including, the key difference between heavy cream and heavy whipping cream.
While the difference between these two creams is not seen as easily as in other dairy products, there is still a slight difference that is important to understand.
Knowing the difference between the two creams will help you know why each one is used in certain recipes.
Moreover, understanding the similarities will allow you to easily swap one for the other as needed!
What is Heavy Cream?
Heavy cream is a dairy product that has at least 36 percent fat. The milk fat in the cream is mixed thoroughly with the milk to create a smooth consistency so that the fat does not separate.
Depending on how the heavy cream is manufactured, the fat content could be higher than 36 percent. However, it must contain at least 36% milkfat to be labeled as heavy cream.
One of the things that can sometimes be confusing is that heavy cream can also be labeled as heavy whipping cream!
So, if heavy cream can also be called heavy whipping cream, what is whipping cream?
What is Whipping Cream?
Whipping cream is also a milk product with a higher fat content than regular milk. However, the milk fat content is less than heavy cream.
Whipping cream only has about 30 percent milk fat, compared to 36 percent in heavy cream.
Other than the difference in fat content, whipping cream and heavy cream are almost the same in consistency and even in how they are used in the kitchen.
While their similarities make it easy to substitute one for the other, there are certain times when one is better than the other.
Let's take a look at the best dishes and desserts to use each of these creams in, including how to use each of them to make the delicious and delightful whipped cream!
When should you use Heavy Cream?
The higher fat content in heavy cream makes it the perfect addition for both sweet and savory recipes.
The extra fat in the cream creates the perfect rich texture and flavor for sauces and soups. This texture is ideal for creating creamy desserts as well.
In addition to the texture, the higher fat content provides a natural sweetness that other dairy products like milk do not offer. Therefore, just a little bit of heavy cream can elevate the savory flavor or provide the perfect beginning point for increasing the sweetness of desserts.
Here are some of my favorite savory recipes that use heavy cream:
How to use Heavy Cream in Desserts
Beyond savory dishes, heavy cream is the best choice for rich creamy desserts that need to maintain their form.
For example, a chocolate mousse or even the ever-beloved ice cream. The higher fat content in the cream helps stabilize the dessert so that it does not lose its form.
This is especially true for any recipe that calls for adding whipped cream to the batter. I know, kind of ironic that heavy cream (not whipping cream) is the best to make whipped cream.
However, whipped cream made from heavy cream is thicker and more stable than whipping cream. Therefore, when it is added to a frosting, a mousse, or a pie filling, it will keep its shape.
Want to test out heavy cream in a simple way? Add it to your coffee! Yup, coffee. The natural rich taste and sweetness of heavy cream truly elevates your coffee to the next level without any added sugar or other flavors.
Try a tiny bit, a little goes a long way, in your morning coffee to experiment with what a little bit of heavy cream to do to easily add flavor to dishes.
When should you use Heavy Whipping Cream?
If heavy cream is perfect for making whipped cream, then what is whipping cream used for?
Well, whipped cream! Whipped cream as a topping rather than an ingredient, though!
Whipped cream is truly one of the best food discoveries. Who doesn't love a big dollop of sweet, whipped cream on top of pumpkin pie or an ice cream sundae? So yummy!
With its slightly lower fat content, whipping cream offers a lighter whipped cream than heavy cream. This is often preferred as a topping as it doesn't overpower the dessert, but rather adds to it.
Yes, you can easily buy pre-made whipped cream in a can such as Reddi-Wip or even the ever-famous Cool Whip made popular in the 1950s for Jell-O salads. I will not stand in the way of whipped cream in a can or a dollop of Cool Whip!
These both have their place in the kitchen. However, if you have never made fresh whipped cream as a topping, I highly recommend giving it a go next time.
It is quite easy to make, with just a little bit of vanilla extract and powdered sugar.
You may find that a little extra time spent for the taste of fresh whipped cream is worth it. You may also find that you prefer the ready-made whipped topping and that is great too!
How to use Whipping Cream in Savory Dishes
Just like heavy cream, whipping cream can be used for both sweet and savory dishes. Most used in desserts in its whipped form as a topping, it can be also used as a cream to add to savory dishes.
Whipping cream can be used in the same way that heavy cream is used for soups and sauces. However, with its slightly less fat content, you may find that you need to use more when thickening a sauce or that it makes the soup slightly less creamy.
Remember though, the fat content is only about 6 percent so the differences will be very slight.
In addition to soups and sauces, whipping cream can be a delicious addition to making mashed potatoes! Replace the milk you normally use with a bit of whipped cream for truly delicious and creamy mashed potatoes.
What about coffee? Yup! Just like heavy cream, whipping cream will also provide that same naturally sweet and rich flavor profile. Not a coffee drinker? Try using whipping cream to make a rich homemade hot chocolate at home. If you really want to go all out, make a batch of whipped cream to add on top of the hot chocolate!
Whipping cream is truly a versatile dairy option!
Can you substitute Heavy Cream for Heavy Whipping Cream?
As you can see, both heavy cream and whipping cream are delicious alternatives or additions to several recipes. They are also great substitutes for one another.
If a recipe calls for heavy cream and you only have whipping cream, you can easily substitute one for the other in an equal 1:1 ratio. The same goes for swapping heavy cream for whipping cream.
The one time that I suggest not using one for the other is if a recipe calls for adding heavy whipped cream to a dessert or frosting. Again, something like a chocolate mousse or pie filling where you need the stability of the extra fat to hold the shape of the dessert.
The lower fat content of whipping cream will not hold the form of the dessert as well as the heavy cream.
On the other hand, feel free to swap out heavy cream for whipping cream when you are making whipped cream to add as a topping! It will be slightly heavier than whipping cream, but still tasty!
Heavy Cream, Heavy Whipping Cream, and Whipping Cream as Alternatives for Milk
Overall, all three are easy to use interchangeably in recipes. They are also great alternatives for milk in recipes!
Swapping out cream for milk in a soup, sauce, or other dishes can truly elevate the taste and texture!
However you choose to use cream, have fun exploring the different ways that both heavy cream, heavy whipping cream, and whipping cream can add extra layers of yum to your favorite sweet and savory recipes!
Both heavy cream and whipping cream will get the job done 90% of the time, but we hope this information helps you make an informed decision when it counts!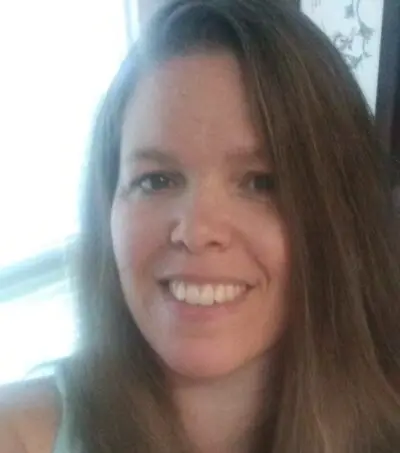 Angela is an at home chef that developed a passion for all things cooking and baking at a young age in her Grandma's kitchen. After many years in the food service industry, she now enjoys sharing all of her family favorite recipes and creating tasty dinner and amazing dessert recipes here at Bake It With Love!