New England vs Connecticut vs Maine lobster roll: A complete guide with the similarities and differences between these tasty sandwiches! Don't worry if you don't know how to tell them apart! Keep reading to learn which ingredients to use and how each one is prepared!
Guide To New England, Connecticut, And Maine Lobster Rolls
Lobster rolls are a beloved seafood dish, especially in New England and along the Eastern coastline of the United States. While there any many variations of this dish, the three most common styles are New England, Connecticut, and Maine lobster rolls!
Each style has its unique flavor, preparation, and serving methods, but they all share some similarities as well! Despite their true differences, all three are delicious and have a place in the hearts of seafood lovers everywhere!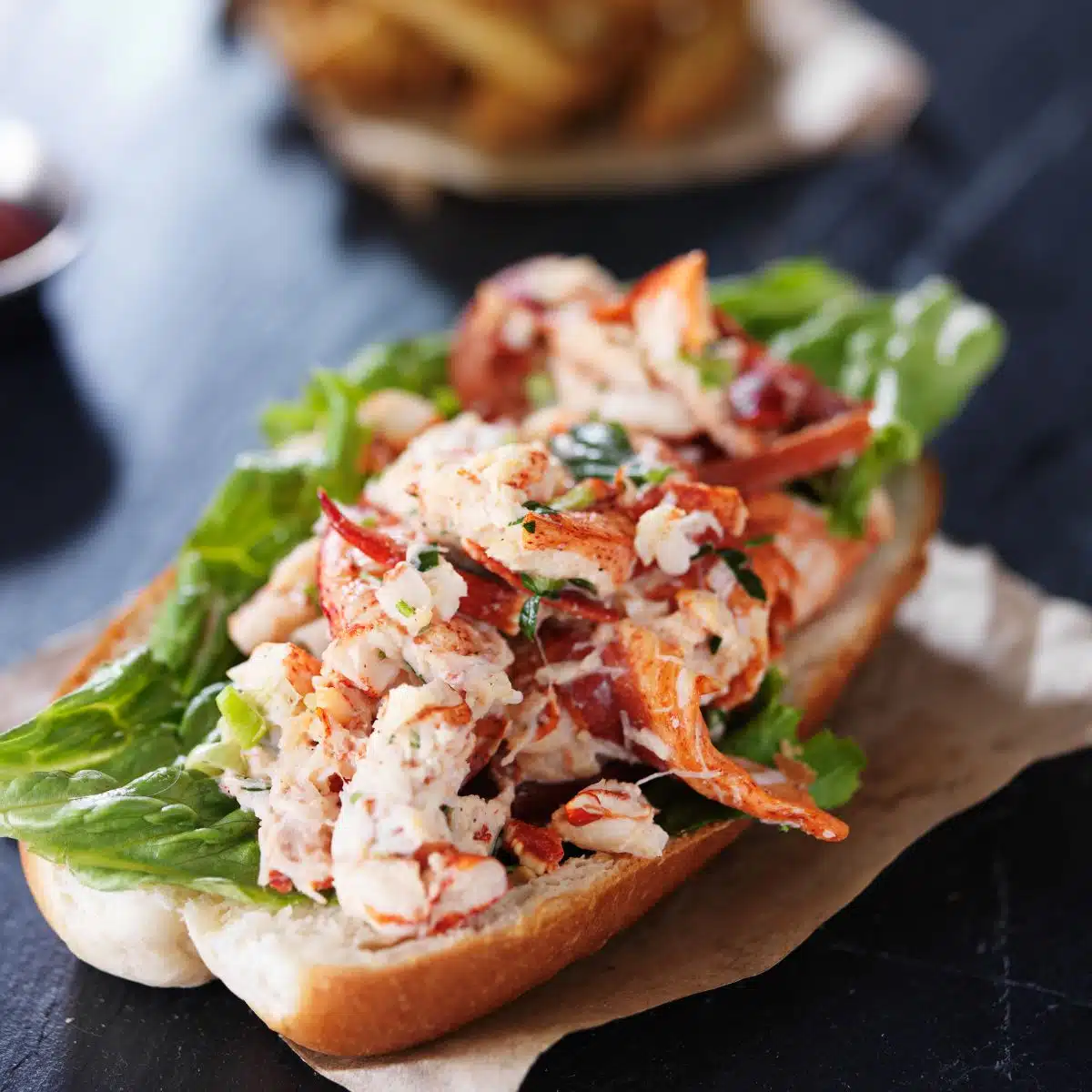 Jump to:
🤔 What Is A Lobster Roll?
A lobster roll is a type of tasty sandwich that is traditionally made with chunks of lobster meat, often mixed with mayonnaise, and served on a toasted hot dog-style bun. The lobster meat can be cold, chilled, or warm, and the sandwich typically includes other ingredients like celery, scallions, lemon juice, or herbs!
It's a popular dish in New England cuisine, particularly in the states of Maine and Connecticut, where you can purchase it at seafood shacks, restaurants, and at summer festivals! Let's dive into how you can tell New England, Connecticut, and Maine lobster rolls apart!
What Is A New England Lobster Roll?
A New England lobster roll has cold lobster meat that's served on a buttered, toasted hot dog bun. The lobster chunks are usually mixed with mayonnaise, celery, lemon juice, and sometimes chopped chives.
The mayonnaise dressing adds a creamy texture to the lobster, while the celery and lemon juice add a fresh, bright flavor. A New England lobster roll is most similar to the delicious Maine roll.
Common Ingredients
Lobster Meat
Mayonnaise
Celery
Lemon Juice
Fresh Parsley
Hot Sauce
Salt & Pepper
Tarragon
Diced Onions
How To Serve
The lobster meat is either poached or steamed and then chilled before being mixed with the other ingredients. Then the filling is stuffed into the bun.
You'll see these sandwiches often accompanied by potato chips, a small salad, or coleslaw.
What Is A Connecticut Lobster Roll?
Connecticut lobster rolls are a bit different from their New England cousins! Instead of using cold lobster meat with mayonnaise, these tasty rolls feature warm lobster meat sauteed in butter.
The meat is then served on a toasted split-top hot dog bun, which is also typically buttered like a New England roll.
Common Ingredients
Lobster Meat (warm)
Butter
Lemon
Hot Dog Buns Or Rolls
Seasoning
How To Serve
These lobster rolls are served with drawn butter for dunking, which adds a rich, buttery finish to the dish. Some people also like to add a sprinkle of paprika or Old Bay seasoning to their Connecticut lobster rolls.
What Is A Maine Lobster Roll?
Maine lobster rolls also use cold lobster meat. This style of sandwich features steamed, chunked lobster that's lightly seasoned (if at all). The mayonnaise in this roll is either spread on a griddle-toasted bun or tossed with the meat.
You'll often see that the bun for this sandwich is called a "New England" or "Frankfurter" roll. This type of bun is split open on the top rather than the side.
Common Ingredients
Lobster Meat (warm)
New England Style Bun
Mayonnaise
Lemon Juice
Celery
Chives
Parsley
How To Serve
It's typical to see French fries or potato chips on the side of a Maine lobster roll, as well as a pickle or coleslaw. Some places might also offer additional condiments like lemon wedges, hot sauce, or drawn butter for diners to add to taste.
>>>>See all of my recipes HERE<<<<
Key Similarities & Differences
New England, Connecticut, and Maine lobster roll each have their unique preparation and serving methods. New England and Maine lobster rolls feature cold lobster meat with mayonnaise.
Connecticut rolls have warm lobster that you cook in butter. The style of the hot dog bun is what sets the New England and Maine sandwiches apart. Despite their differences, all three types are incredibly flavorful and make the perfect summertime meal!
Now that you know all of the similarities and differences between New England, Connecticut, and Maine lobster rolls, have you tried one before? Leave me a comment down below to let me know!
😋 Tasty Seafood Recipes To Try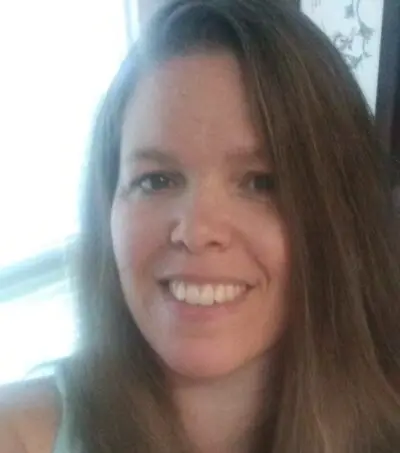 Angela is an at home chef that developed a passion for all things cooking and baking at a young age in her Grandma's kitchen. After many years in the food service industry, she now enjoys sharing all of her family favorite recipes and creating tasty dinner and amazing dessert recipes here at Bake It With Love!