There are several wonderful mushrooms for risotto with different flavor profiles and textures, it's up to you which to choose! These 5 mushrooms are the best of the best and will make a welcome savory addition to creamy risotto!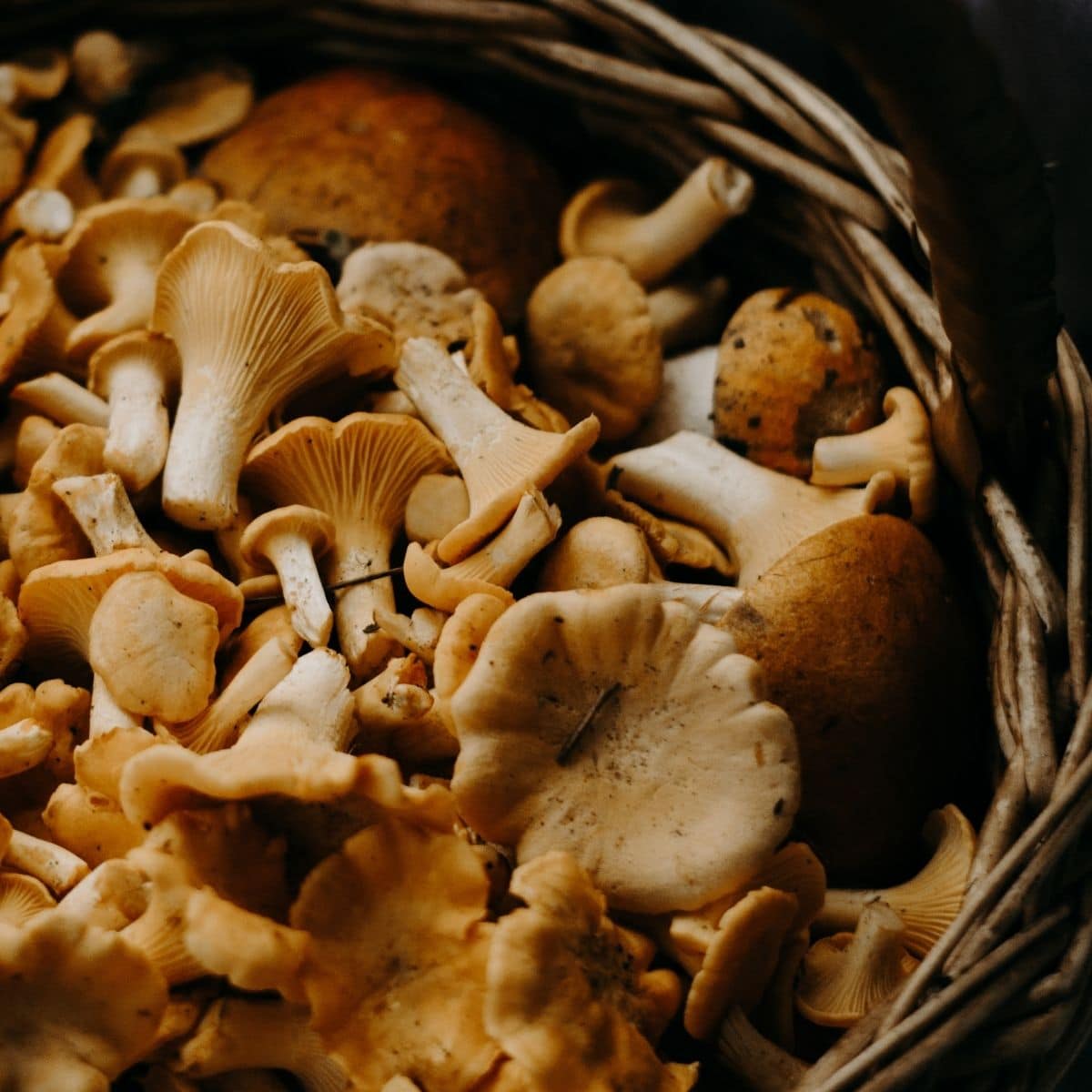 The 5 best and most flavorful mushrooms to use in risotto!
When it comes to cooking, there is absolutely nothing like the soothing motion of stirring a pot of Risotto to take my mind off things. Also, contrary to popular belief, making Risotto doesn't have to take a lot of effort.
Classic mushroom risotto is made with medium-grain Italian rice called arborio and a mushroom-infused chicken stock broth, resulting in a velvety, creamy blend of rice and a variety of soft-cooked mushrooms.
Jump to:
However, you might be wondering what kind of mushrooms you should use in your mushroom risotto. This list will help you choose the best and most flavorful mushrooms to try so you can make a risotto that is out of this world!
1. Shiitake Mushrooms
Shiitake mushrooms, which originate in East Asia, are among the most widely consumed edible mushrooms in the world. Most major supermarkets carry fresh or dried shiitake mushrooms year-round.
When cooked, this type of mushroom has a flavor profile that harkens back to meat. Therefore, choosing the best shiitake mushrooms is essential to making a delicious risotto.
It is possible to buy dried shiitake mushrooms that have a more robust flavor than fresh ones. Both dry and fresh shiitakes can be used in risottos, but keep in mind that they expand in size when dried shiitakes are rehydrated. So, you may need less than if you used fresh ones.
Appearance
Shiitakes have a tough, inedible stem and are long and light brown in color. The cap of shiitake mushrooms is large and round with a spongy feel.
Flavor
In terms of flavor and umami content, few mushrooms can compare to the shiitake. Their versatility and deliciousness have made them a popular choice for risotto.
When cooked, shiitake mushrooms have a rich, meaty, and buttery flavor. They can be eaten raw but cooking them brings out their flavor to its fullest extent.
Prep
This mushroom's stems are extremely tough and fibrous. When preparing shiitakes, be sure to remove the stems from the caps.
Mushrooms' porousness makes them moisture magnets, so taking precautions to prevent them from turning mushy is critical. Instead of running water, wipe your fresh mushrooms with a damp, clean cloth to avoid a mushy mess.
If you're using dried shiitake, keep in mind that it takes about 20 minutes for the mushrooms to rehydrate in hot water. You can use them just like fresh ones once they've been rehydrated.
2. Portabella Mushrooms
The portobello, also known as the portabella, is nothing more than a fancy name for a cremini mushroom. For Risotto, portabella mushrooms are a good choice. They are a particularly good choice for those who prefer a meaty flavor.
Instead of beef or chicken, you can use portabella mushrooms to make an excellent meat-free risotto dish.
Appearance
The cap of a portabella mushroom is round and flat, and it is attached to a thick stem. The smooth cap comes in a wide range of browns and tans, and is usually rather large.
The stem is fibrous, white, and dense beneath the cap, with dark brown, fleshy gills and a small ring of the cotton-like veil. They are known for their meaty and chewy texture, as well as their smoky, earthy flavor when cooked.
Flavor
Somehow these mushrooms manage to be both crunchy and smoky at the same time. In addition, due to their size, portabella mushrooms tend to lose moisture more quickly, resulting in a meatier flavor and texture.
Therefore, when making burgers meat-free, portabella mushrooms are often used to substitute for meat.
Prep
Portobello caps, whether whole or sliced, can be used in various ways. To prepare portobello mushrooms, thoroughly clean the caps with a paper towel or a vegetable brush.
Peeling is not required for portobellos grown in a sterilized compost mixture. Also, remove any stems to save for soup stock.
By gently wriggling the stem, you can avoid wasting the mushroom. However, if the caps' gills are extremely dark, they may need to be removed.
3. Porcini Mushrooms
Among the most popular mushrooms in Italian and French cuisine is the porcini, which can be purchased fresh or dried. As a side dish, fresh porcini mushrooms can be sautéed or added to pasta and risottos, while dried mushrooms can be added to soups and stews for a rich, smoky taste.
Appearance
This type of mushroom has a brown cap and thick white stalks. Although the caps can be as small as 1 inch in diameter, the majority of specimens are less than a few inches in length.
When young, the caps have a convex shape.
Flavor
They are often described as nutty and earthy, with a meaty flavor and texture, making them an ideal ingredient for meat dishes. Unlike other mushrooms, they have a nuttier and more complex flavor.
Dried porcinis have a slightly chewy texture when rehydrated and add a savory flavor to soups and sauces.
Prep
Rinsing or even soaking porcini mushrooms will ruin their flavor and texture. Before using, wipe each mushroom clean with a dry paper towel or a damp cloth.
It takes 20-30 minutes for dried porcini to soften and expand when steeped in just enough warm water to cover. Drain and save the liquid for a soup or risotto broth.
4. Oyster Mushrooms
The delicate texture and mild, savory flavor of oyster mushrooms make them a beloved ingredient around the world. In the world of cultivated mushrooms, oyster mushrooms are among the most popular varieties.
A wide variety of cuisines use oyster mushrooms, but they are particularly popular in Asian cuisine. They can be preserved by drying, and they are typically prepared and served as a side dish.
Appearance
Oyster mushrooms have fan-shaped caps that are white, gray, or tan, with gills on the underside. Small clusters of frilly-edged caps are common, as are larger mushrooms found singly.
Oyster mushrooms are more pricey than white button mushrooms, but they're less expensive than more exotic mushrooms like morels, and they require little preparation because they can be used whole or chopped.
Flavor
It is common for oyster mushrooms to have an anise-like flavor. Because of their mild flavor and lack of earthiness, they can be used in a wide variety of dishes.
In addition to being tender and flavorful, cooked oyster mushrooms also have a pleasant texture. While braising and sautéing soften the mushrooms, methods like frying, roasting, and grilling keep their texture.
Prep
In the same way that sponges soak up water, oyster mushrooms take on a ton of moisture. Even if you're just cleaning them, don't let them sit in water.
Cleaning oyster mushrooms grown in captivity is a simple matter of wiping them down with a dry paper towel. In addition, particularly dirty mushrooms can be cleaned with a damp paper towel.
Unlike other dried mushrooms, oyster mushrooms don't require soaking before rehydrating. Instead, you can simply add them to the dish, and they'll soak up the liquid right away.
5. Morel Mushrooms
Among gourmet cooks and amateurs alike, these mushrooms are some of the most sought-after on the market. The reason is that unlike the farmed mushrooms found in the supermarket, they are only grown in the wild.
Because of their delicate flavor and elusiveness, morels have long been considered a gourmet treat. North America and Europe are home to many morels, but they are difficult to cultivate.
To obtain them, they must be gathered from the wild and foraged. They are also available for purchase but at a higher price.
Appearance
Morels are distinctive-looking mushrooms with a conical cap and a sponge-like texture. They usually reach a height of 2-4 inches.
A well-defined pitted texture adorns the caps, which stand upright and range in color from light cream to almost black. The stems of morels are white to pale cream in color and hollow.
Flavor
Morsels are delicious, and people who normally don't like mushrooms are drawn to morels. They have a woodsy, nutty, and earthy flavor. Smoky nuttiness and earthiness can be found in morels that are darker in color.
Prep
The mushrooms need to be cleaned, but other than that, cooking them is a simple matter of grilling or sautéing. Handling morels with care is essential because they are delicate.
As with other mushrooms, they require a little more maintenance in the way of cleanup. First, they should be washed in cold water and dried after shaking.
Wait until you are ready to cook morels before cleaning them. Unless they're covered in dirt, they'll soak up water, become mushy, and go bad much more quickly than if they're left to their own devices.
Best Mushrooms For Risotto
You can't go wrong with risotto because it is such a delicious and elegant dish. The addition of mushrooms implements a whole new texture and flavor.
These mushrooms add a wonderful savory flavor to the dish and most can be found at your local grocery store. Whether you choose a less expensive portabella mushroom or a pricier morel mushroom, they will elevate this amazing rice dish to the next level!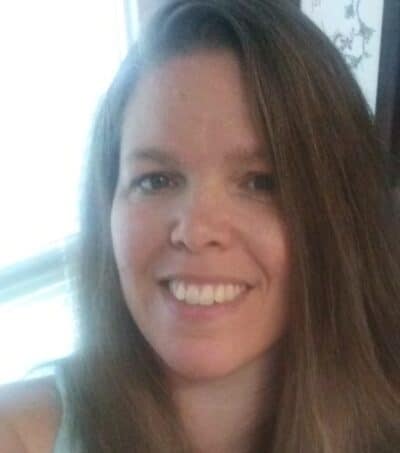 Angela is an at home chef that developed a passion for all things cooking and baking at a young age in her Grandma's kitchen. After many years in the food service industry, she now enjoys sharing all of her family favorite recipes and creating tasty dinner and amazing dessert recipes here at Bake It With Love!