Everyone should learn how to grill with foil packets because it's such an easy way to make a quick dinner any day of the week! Simply load a foil packet with meat, veggies, or both for an easy, well-rounded meal. Once you know how to grill with foil packets, scrambling to throw dinner together last minute will be a thing of the past!
Cooking With Foil Packets
You may have enjoyed a foil packet meal cooked over the campfire, but how about bringing that same method home?
Foil packet dinners are popular while camping because of the ease and efficiency in which they can be prepared. For those same reasons, grilling with foil packets at home can save you a ton of time (and dishes)!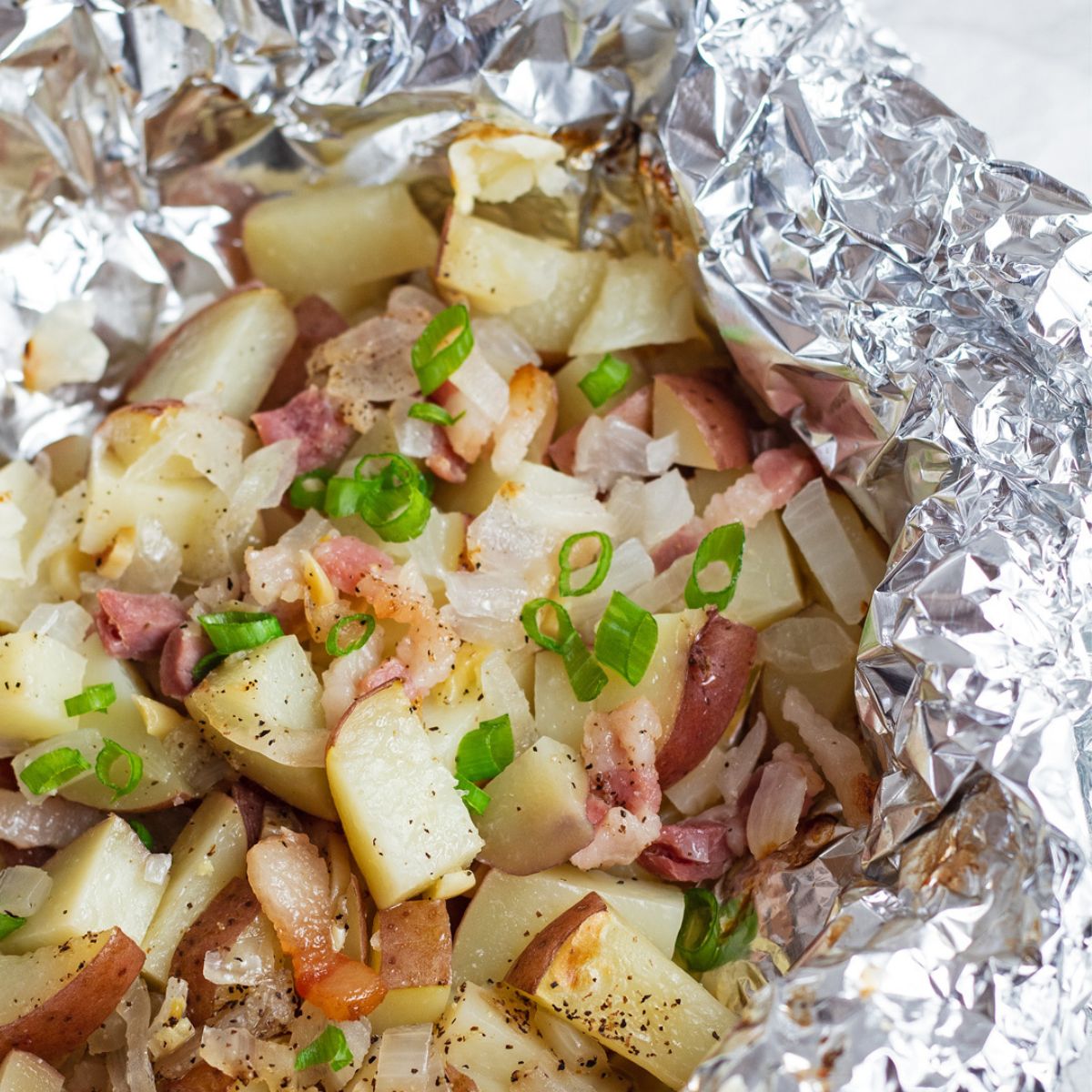 Jump to:
💖 Why You'll Love Foil Packet Grilling
The first of many benefits to grilling with foil packets is the cleanup
(or lack thereof). Because there are no pots, no pans, and there's usually very little prep, that means there are no dishes!
In fact, you don't even have to eat off of a plate if you don't want to. Just open up the foil and eat right out of the packet!
Foil packet meals are also a great option for meal prepping or any time you need to have a grab-and-go dinner handy. Just prepare your ingredients, load up the foil packets, seal them tight, and refrigerate until you're ready to cook!
When each person gets their own meal packaged in foil, it makes it much easier to dish out dinner to a crowd. It's also perfect for picky eaters or anyone with food allergies! You can easily customize their packet to suit their needs without having to change the dish for everyone else.
🔪 How To Make Foil Packets
To make your foil packets, you will need 2 12-inch sheets of foil per packet. Using 2 sheets ensures you can completely envelop the ingredients so that they aren't directly exposed to the heat.
Combine. Place all of your ingredients in the center of the foil and seal the packet tightly so it traps the steam inside.
Seal. To seal the foil, bring the long edge of the foil to the opposite long edge and tightly crease them together. Fold the sealed edge down about 1 inch, then continue folding it over 1 inch at a time until the sealed edge is flush with the top of the packet. Follow the same method with the short sides of the foil.
Grill. Cook your foil packets in the oven or a grill at medium-high heat somewhere between 375°F (190°C) and 425°F (220°C).
Tips To Cooking With Foil Packets
Use quality foil. Thin, cheap foil will rip, especially if you stuff the packet full of ingredients. Use heavy-duty foil for the best results. If making something particularly sticky (like recipes with cheese in them), you can purchase heavy-duty non-stick foil and it is worth paying the extra dollar or so.
Be sure to use enough foil. Better to have too much foil than not enough! Hefty ingredients or packets you stuff extra full may require larger sheets of foil.
Use ingredients that cook at a similar pace. Remember, all of the ingredients will cook together at the same temperature for the same amount of time. Be sure to cut all vegetables into uniform pieces and that any sliced meat is roughly the same size. Never pair long-cooking ingredients like potatoes with things that cook quickly like shrimp.
Alternatively, you can cook ingredients in separate packages. Salmon in foil and baked red potatoes in foil can be made together, but the salmon will need much less time on the grill. In this case, it should be started after the potatoes have already been cooking for some time.
Be sure to include moisture in your packets. Vegetables that hold a lot of moisture like zucchini, eggplants, and mushrooms can often be enough to keep the rest of the ingredients from drying out. A splash of broth, stock, or water goes a long way. If adding grains to your packets, be sure to add the appropriate amount of liquid.
Open with caution! When you break the seal, all of the hot steam will escape. Open your foil packets away from your face and keep your fingers out of the steam. You may also use oven mitts or grilling gloves.
Give grilling with foil packets a try and you may not want to make your meals any other way! Remember to come back and let us know what you decide to try grilling in foil and how it turned out!
📋 Recipe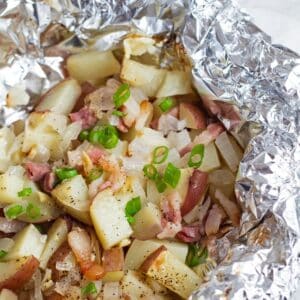 Print Recipe
Leave A Comment
Love This Recipe?
Click On A Star To Rate It!
Foil Packet Baked Red Potatoes With Bacon and Onion
This is such an easy way to make potatoes, you are sure to love this foil packet baked red potato, bacon, and onion recipe! The best part of it all - other than the absolutely delicious potato side dish - is that you don't have to dirty any dishes and the cleanup is a snap!
Total Time
1
hour
5
minutes
Pin Recipe
Share on Facebook
Ingredients
3 or 4

medium

potatoes

(sliced - we used red potatoes, but use your favorite!)

4

strips

bacon

(sliced)

½

small

onion

(small, or use 1-2 shallots - chopped or diced)

4

tablespoon

butter

(1 pat of butter per packet, approx 1 tablespoon each)

each, salt & pepper

(to taste)

garlic powder

(optional, to taste)
Instructions
Preheat your grill or oven to 375°F (190°C) to 425°F (218°C). You can set the temp higher for faster cook times but the flavors blend nicely with a longer cook time.

Pull off large squares of aluminum foil. Portion out sliced potatoes, bacon and onion. Season with garlic powder, salt & pepper. Top each of the packets' ingredients with a pat of butter.

3 or 4 medium potatoes,

4 strips bacon,

½ small onion,

4 tablespoon butter,

each, salt & pepper,

garlic powder

Seal the foil packets and grill over indirect heat or bake in preheated oven at 375°F (190°C) for one hour or until potatoes are tender.

Open the foil packets cautiously to avoid steam burns, serve and enjoy!
Equipment You May Need
Notes
Make sure the foil packages are sealed tightly and the seam side is facing up.
No need to spray or coat the foil in oil unless you are opting to remove the bacon and butter.
These potato foil packs are versatile try adding veggies!
Be careful of the steam that vents when opening your foil packets!
Nutrition
Calories:
321
kcal
(16%)
|
Carbohydrates:
48
g
(16%)
|
Protein:
13
g
(26%)
|
Fat:
10
g
(15%)
|
Saturated Fat:
4
g
(25%)
|
Cholesterol:
17
mg
(6%)
|
Sodium:
191
mg
(8%)
|
Potassium:
1603
mg
(46%)
|
Fiber:
10
g
(42%)
|
Sugar:
1
g
(1%)
|
Vitamin A:
25
IU
(1%)
|
Vitamin C:
44
mg
(53%)
|
Calcium:
115
mg
(12%)
|
Iron:
12
mg
(67%)
foil packet potatoes, how to grill with foil packets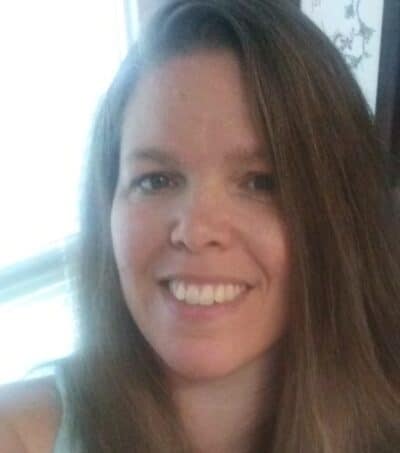 Angela is an at home chef that developed a passion for all things cooking and baking at a young age in her Grandma's kitchen. After many years in the food service industry, she now enjoys sharing all of her family favorite recipes and creating tasty dinner and amazing dessert recipes here at Bake It With Love!