You'll be amazed how easy it is to achieve steakhouse-worthy flavor in a matter of minutes with this super simple broiled ribeye steak recipe! This method guarantees a tender, juicy ribeye that is melt-in-your-mouth delicious!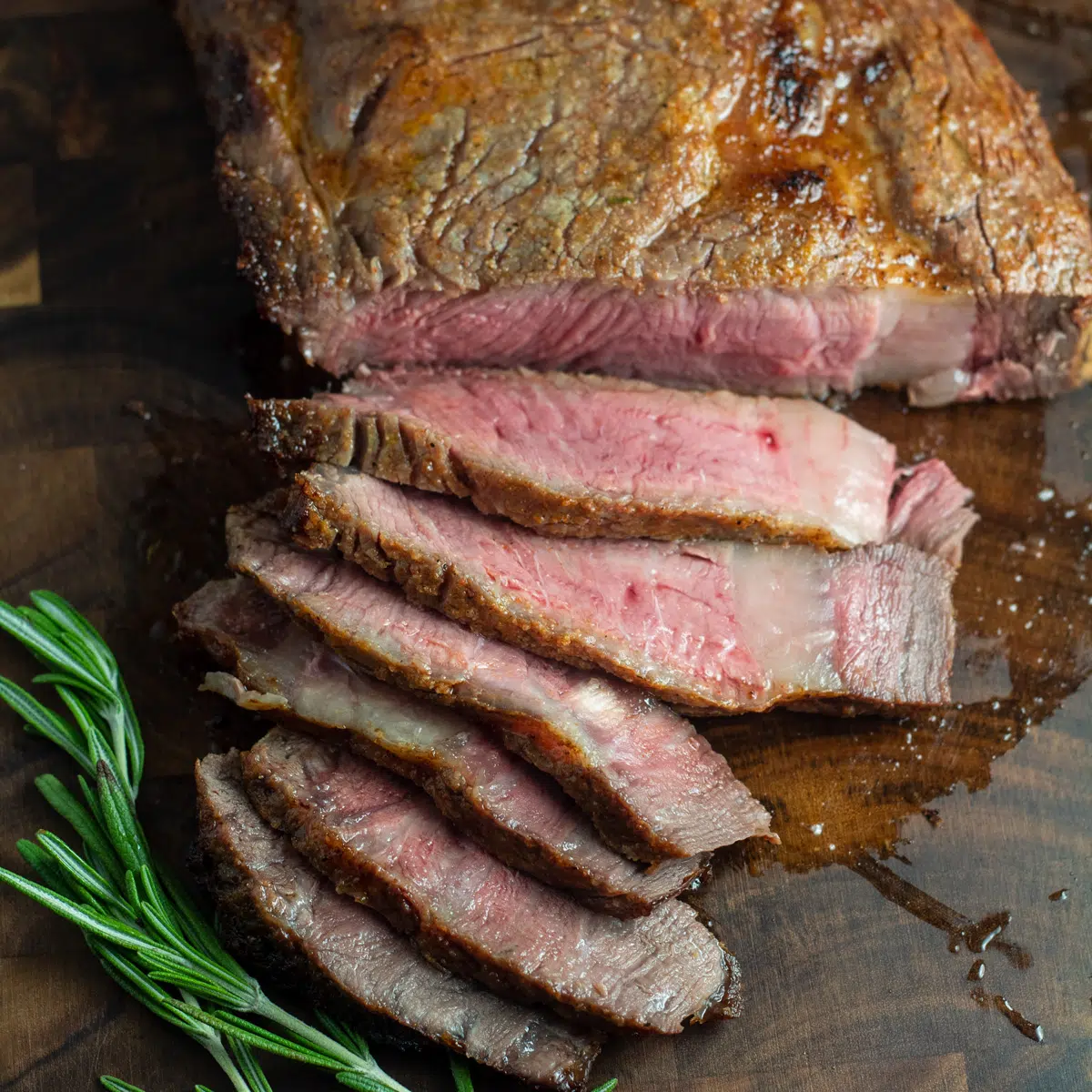 Juicy and tender, this ribeye tastes like it came from your favorite steakhouse right out of the oven!
Nothing beats a perfectly cooked ribeye steak, and this method is so simple it's guaranteed to be your new go-to! No need for a fancy restaurant when you can achieve the same quality at home in a matter of minutes.
I'm sure you've cooked steak on the grill or seared it in a skillet, but it's even more hands-off when broiled in the oven. With this method you just season it, pop it in the oven, and flip it once halfway through. That's it, no heating up the grill or cleaning grease off of your stove-top!
Jump to:
This recipe is perfect for beginners because it's so straightforward! With a quality steak and a few simple instructions, you'll be ready for steak night!
❤️ Why You'll Love This Recipe!
It's easy! An impressive and delectably tender ribeye with practically no prep work whatsoever!
It's quick! From start to finish, it only takes about 30 minutes to get a tender, juicy steak on the table!
It's delicious! There's something about a juicy ribeye that is just so satisfying and really makes any occasion special!
🥘 Ingredients
To make this totally tender and delicious ribeye you only need 2 ingredients! That means the steak you choose really matters. I highly recommend splurging just a tiny bit on a high-quality ribeye for the most mouth-watering results!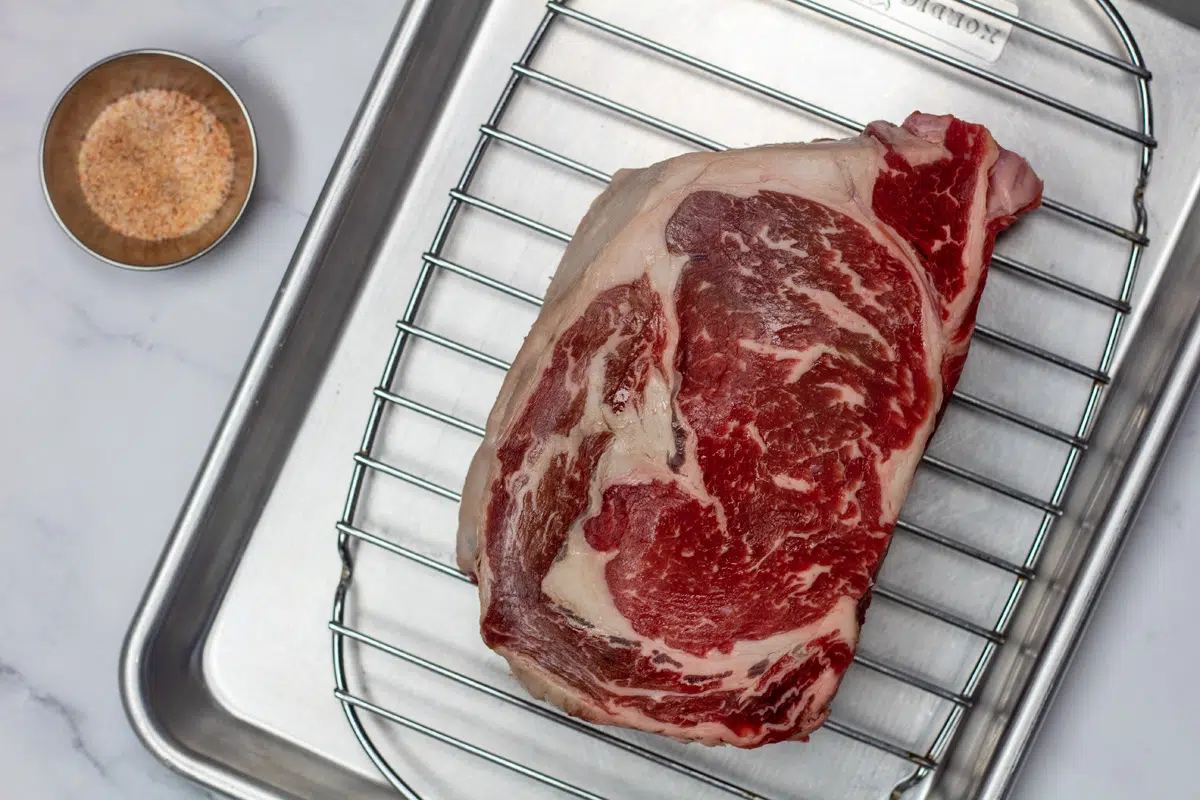 16-Ounce Ribeye Steak- Look for a prime cut that is thick with lots of marbling. Marbling is the white specks or lines throughout the steak. The more marbling is present, the higher the fat content of the steak which makes it more tender and flavorful while it cooks!
½ tablespoon Steak Seasoning- Sure you can get some at the store, but I have the perfect Steak Seasoning recipe if you want to make your own and really impress.
*Be sure to see the free printable recipe card below for ingredients, exact amounts & instructions with tips!*
🔪 Instructions
No special tools necessary, just a pan to put it in the oven. You can use a broiling pan or baking dish with a wire cooling rack, or just line a baking sheet with aluminum foil.
Bring steak to temp. If you have time, set your steak out 30 minutes beforehand so it can come up to room temperature (it helps the steak cook evenly).
Preheat. Preheat your broiler on high. If your oven only has an on/off broil option then just turn it on and move your oven rack to the second highest position.
Prep your steak. Next, Season the steak generously, making sure to get the sides, and place it on your pan.
Broil. Place the seasoned steak in the center of the top rack and allow it to broil for 7 minutes on each side for a medium-rare steak. (9 minutes on each side for a medium steak).
Rest and Serve. Transfer your steak to a cutting board and loosely tent a piece of foil over top. Allow your steak to rest for 10 minutes before slicing and serving.
This recipe makes 1 large ribeye steak (technically 3 servings). If you'd like to serve a steak per person, just prep additional ribeye steaks and broil them together as long as they all fit on one pan. Enjoy!
💭 Tips & Notes
Use a meat thermometer to make sure your steak is cooked perfectly. The thermometer should read 130℉-140℉ (54.5℃-60℃) for a medium-rare steak.
If you have thin piece of steak, that's totally fine. Just lower the cooking time and monitor it closely so you don't overcook it.
You can coat the steak with a thin layer of olive oil before seasoning if you wish, but it isn't necessary. I have tried it both with and without olive oil and haven't noticed much difference.
To keep your steak nice and moist, either season it well in advance (at least 40 minutes) or within 3 minutes of putting it in the oven.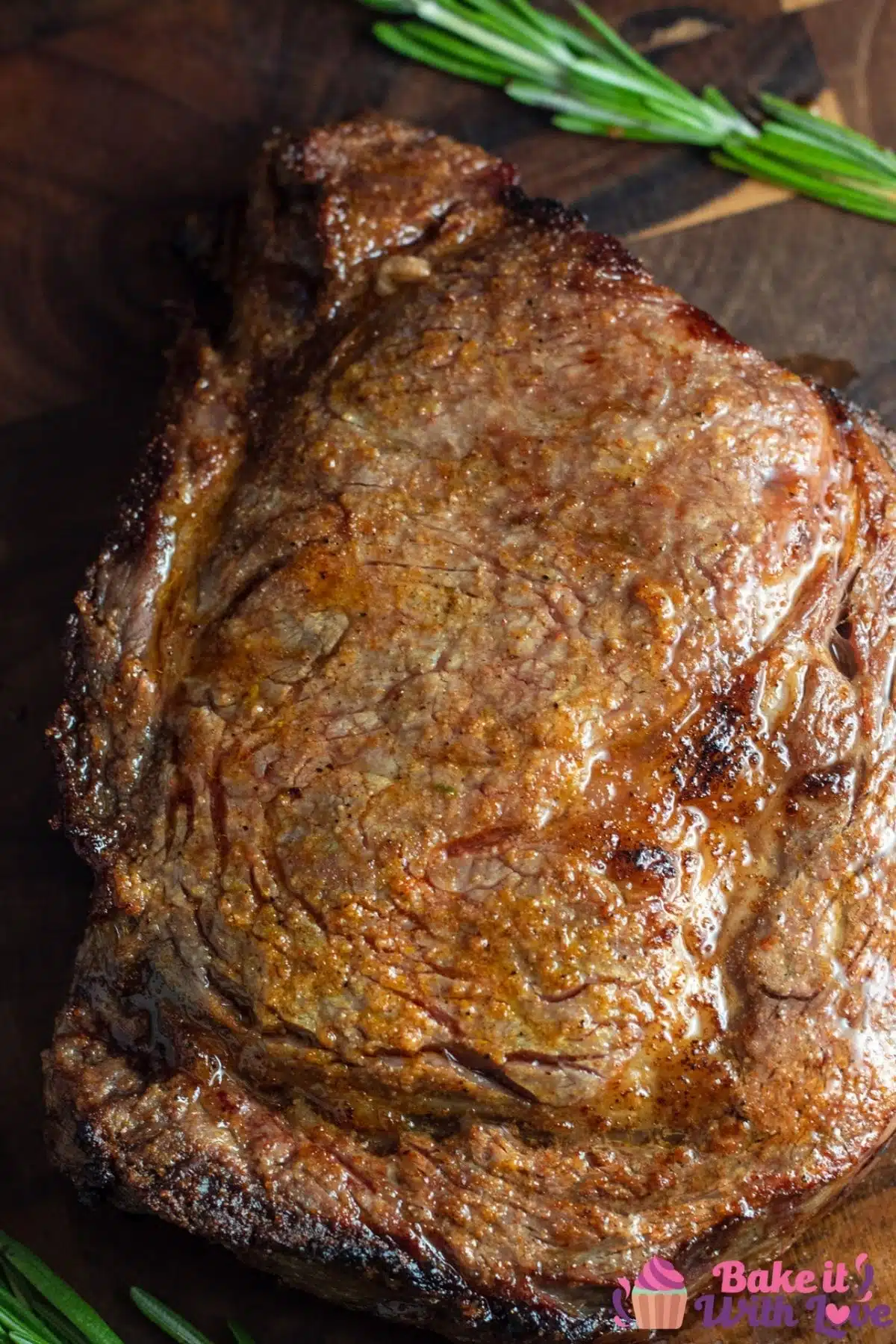 🥡 Storing & Reheating
If you have an entire 16-ounce ribeye to yourself, you very well may have leftovers. Refrigerate them in a shallow airtight container or wrapped in foil for up to 3 days.

Freeze leftover ribeye steak for later by wrapping it tightly in cling wrap and placing it in a heavy-duty freezer bag or wrapped tightly in heavy-duty foil. Make sure to label it with a date, and it will keep for 2-3 months!

Reheating A Broiled Ribeye
Pre-heat the oven to 250℉ (121℃). Place your steak on a baking sheet with a cooling rack or foil and pop it in the oven for 20 minutes, just until heated through.
Be sure to monitor your steak, checking its internal temp if necessary, so you don't overcook it.
Microwaves often overcook steak or make them rubbery but can be used in a pinch.
Microwave your steak for 20 second increments just until heated through.
Be aware, microwaving will likely cook the inside of your steak more and may dry it out a little.
If frozen, thaw your steak in the fridge overnight. If your steak is still a little frozen, you can place it in a freezer bag and set it in a sink of lukewarm water until fully thawed.
🥩 More Amazing Steak Recipes
---
❓ FAQ
What is tenting foil?
Tenting foil over a steak is to literally make a loose "tent" with foil and cover your steak with it. This is done to keep the steak warm while it reabsorbs some of those tasty juices and helps keep the crusty outside from steaming and becoming mushy.
Why are ribeye steaks so popular?
A ribeye steak is a fatty cut from the upper rib area of the cow. Its fattiness is what makes it so flavorful and helps it to stay nice and juicy when cooked over high heat!
What sides go with a ribeye steak?
Steak goes with just about anything. I like my steak with a baked sweet potato and garlic butter mushrooms, which are both super easy to make. Think of your favorite steakhouse sides and recreate them at home!
Do you love a recipe you tried? Please leave a 5-star 🌟rating in the recipe card below and/or a review in the comments section further down the page.
Stay in touch with me through social media @ Pinterest, Facebook, Instagram, or Twitter! Subscribe to the newsletter today (no spam, I promise)! Don't forget to tag me when you try one of my recipes!
📖 Recipe Card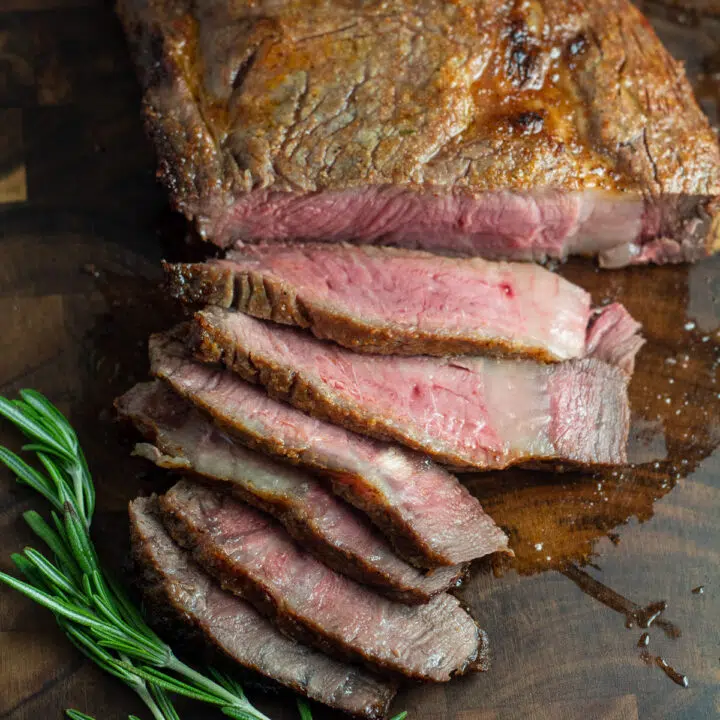 Print Recipe
Leave A Comment
Love This Recipe?
Click On A Star To Rate It!
Broiled Ribeye Steak
You'll be amazed how easy it is to achieve steakhouse-worthy flavor in a matter of minutes with this super simple broiled ribeye steak recipe! This method guarantees a tender, juicy ribeye that is melt-in-your-mouth delicious!
Pin Recipe
Share on Facebook
Help Us Out!
If you love a recipe, be sure to come back and share your ratings. This helps future users, and allows me to continue sharing free recipes! Angela
Instructions
If time allows, set your ribeye out to warm to room temperature 30 minutes to one hour before cooking. It helps the steak to cook evenly and quickly.

Preheat your broiler to high (or just set to broil if you do not have a high setting option) and move your top oven rack to the second highest position.

Season your steak generously, getting the sides of the steak as well. Place onto a broiling pan or in a baking dish on a wire cooling rack. *You can also line a tray or pan with aluminum foil if you do not have a rack that fits your pans or baking sheets.

½ tablespoon steak seasoning

Place your seasoned steak into the center of the raised rack and cook both sides for 7 minutes (for medium-rare) or 9 minutes (for medium) steaks.

Remove from the oven and transfer to your cutting board or plate then loosely 'tent' with a sheet of aluminum foil. Allow the broiled ribeye to rest for 10 minutes before slicing and serving.
Notes
Thinner cuts of steak can also be cooked using this method, just reduce the cooking time and keep a close eye on your beefy main!
You can (optionally) coat all surfaces of your ribeye steak with a light layer of olive oil before seasoning if desired. However, it really isn't necessary - I've tried it both ways many times, and do not have a preference.
Season your steak either well in advance (40 minutes or more) or immediately before cooking (within 3 minutes of going into the oven) to keep your ribeye delightfully moist!
Nutrition
Calories:
317
kcal
(16%)
|
Carbohydrates:
1
g
|
Protein:
30
g
(60%)
|
Fat:
21
g
(32%)
|
Saturated Fat:
10
g
(63%)
|
Polyunsaturated Fat:
1
g
|
Monounsaturated Fat:
10
g
|
Cholesterol:
92
mg
(31%)
|
Sodium:
79
mg
(3%)
|
Potassium:
410
mg
(12%)
|
Fiber:
1
g
(4%)
|
Sugar:
1
g
(1%)
|
Vitamin A:
40
IU
(1%)
|
Vitamin C:
1
mg
(1%)
|
Calcium:
17
mg
(2%)
|
Iron:
3
mg
(17%)
Broiled Ribeye Steak, cowboy ribeye, how to cook thick steak, ribeye steak, tomahawk steak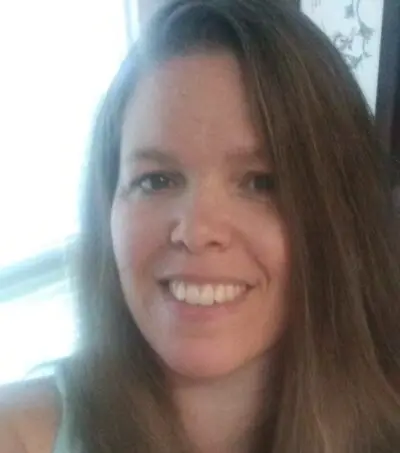 Angela is an at home chef that developed a passion for all things cooking and baking at a young age in her Grandma's kitchen. After many years in the food service industry, she now enjoys sharing all of her family favorite recipes and creating tasty dinner and amazing dessert recipes here at Bake It With Love!