Here's how to cook Italian sausage so they turn out perfectly cooked, juicy, and flavorful every time! Italian sausage is a quick 30-minute dinner you can throw together on busy weeknights. Plus, there are so many easy ways to prepare it!
Best Ways To Cook Italian Sausage
Sometimes a simple sausage on a bun or with a side of veggies really hits the spot. Luckily, there are a ton of different ways to prepare them when the craving strikes!
You can use your air fryer, grill, crockpot, pressure cooker, or microwave to make juicy, succulent sausages any day of the week. Below I break down each method into simple step-by-step instructions so you can find which one suits you best!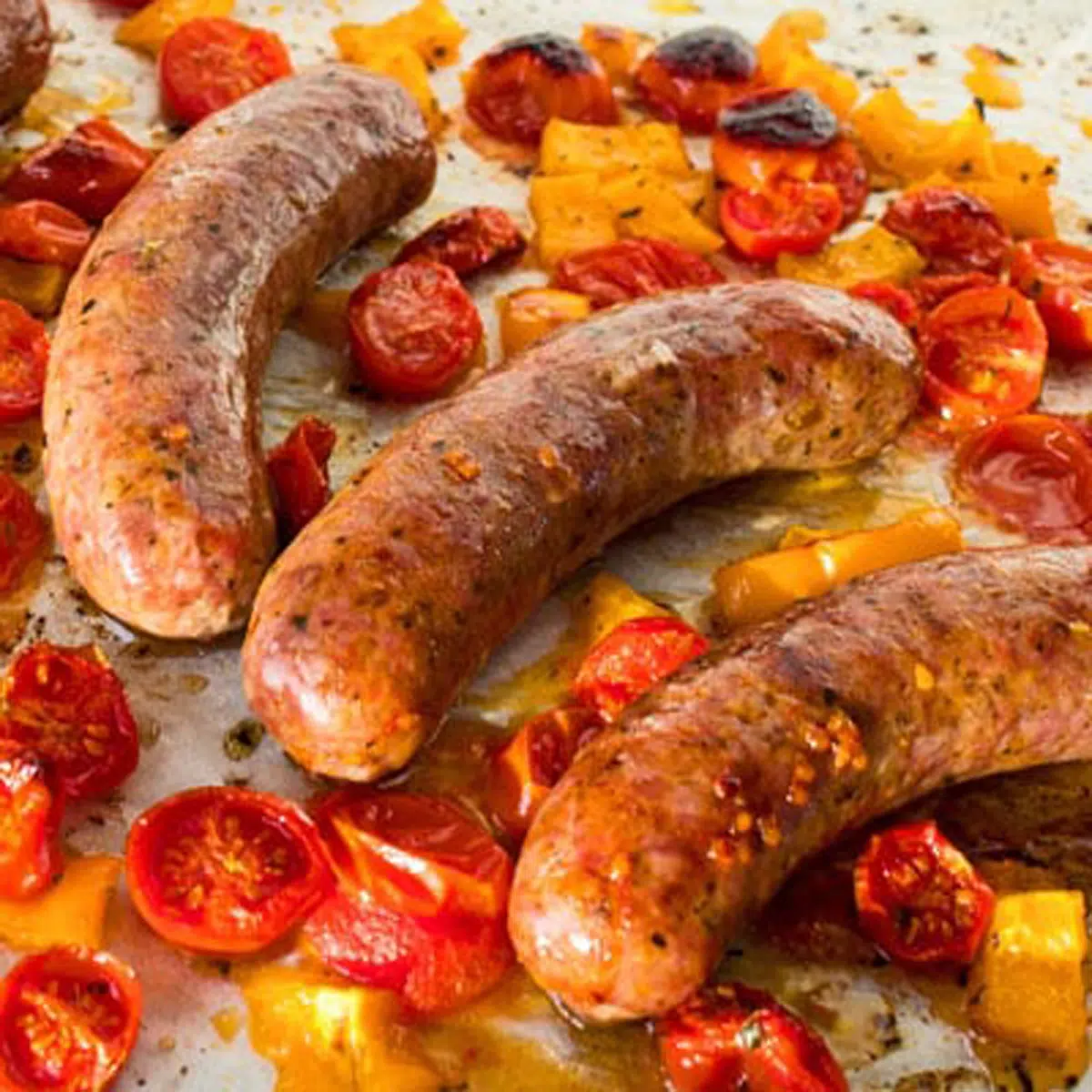 Jump to:
What Is Italian Sausage?
Italian sausage is a type of pork sausage made with ground pork and a variety of herbs, spices, and seasonings. The precise recipe varies by region, but they typically include ingredients such as fennel, garlic, and paprika.
You can find both sweet and hot varieties of Italian sausage (both are delicious, so it's only personal preference). Hot Italian sausages often include peppers or red pepper flakes to give them an extra kick.
Remember, Italian sausage is made with raw ground pork. So, unlike some varieties of sausage, it must be cooked until it reaches an internal temperature of 160°F (71°C).
If you have an air fryer, then you know how incredibly easy they are to use! The air fryer is one of my top methods for cooking Italian sausage because it's practically foolproof.
Preheat. Preheat your air fryer to 360°F (182°C).
Cook. Add the sausage links in a single layer and cook for 6 minutes.
Flip and cook. Use tongs to turn the sausage links over and cook for 6 more minutes or until they reach an internal temperature of 160°F (71°C).
Serve. Serve with hot dog buns if desired.
If you want to, you can put your sausages into the buns and pop them into the air fryer (buns and all) for 2 additional minutes to warm the bread.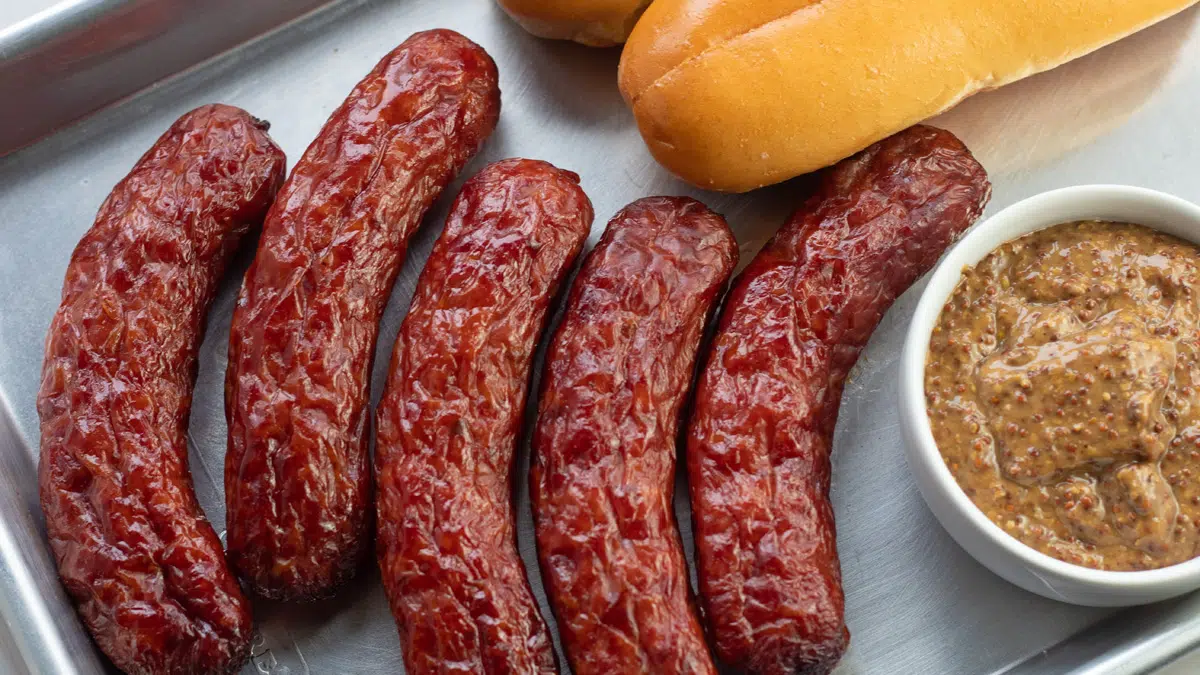 If you've never tried sausage cooked in the smoker, you're missing out! It's super simple but gives the meat a delicious smokey flavor that is hard to beat.
Preheat. Preheat your smoker to 250°F (121°C) using your preferred wood pellets or chips.
Smoke. Put the sausages directly on the racks in your smoker with space between them for the smoke to circulate. Let them cook for 1 ½ hours or until the internal temperature is 160°F (71°C).
Serve. Remove from heat and serve with buns and condiments if desired.
Baked Italian sausages are perfect for family dinners. You can add some veggies to the baking sheet so they cook right along with the meat!
Preheat. Preheat your oven to 400°F (205°C) and line a baking sheet with parchment paper or foil.
Bake. Put the sausages in a single layer on the prepared baking sheet and bake for 20-25 minutes or until the internal temperature reads 160°F (71°C).
Serve. Remove from the oven and serve immediately.
4. Boiled Italian Sausages
Boiling in water is one of the most common ways to prepare Italian sausages. They may not get a nice char as they do on the grill, but the sausages do turn out super plump and juicy!
Prep. Put the Italian sausages in a large pot and cover them with water (there should be about 1 inch of water above the sausages).
Boil. Place the pot on the stovetop over high heat and bring it to a boil. Once boiling, cook for 10 minutes or until the sausages have an internal temperature of 160°F (71°C).
Serve. Use tongs to remove the sausages from the water carefully. If you prefer browned sausages, you can quickly sear them in a skillet on the stovetop before serving.
>>>>See all of my recipes HERE<<<<
5. Instant Pot Italian Sausages
I love that you can sear sausages right in your Instant Pot before cooking them. It's completely optional, but it gives them so much more flavor!
Sear (optional). Add 1 tablespoon of EVOO (extra virgin olive oil) to your Instant Pot and set it to saute. Once hot, add the sausages and sear for 2-3 minutes per side to brown them. Then, remove them and set them to the side.
Add water. Add the trivet to the bottom of your Instant Pot. Then, pour in ½ cup of water and place the sausages on the trivet in a single layer.
Cook. Close the lid and seal the valve. Manual cook or pressure cook (depending on your model) for 6-8 minutes if you seared the sausage or 15 minutes if you didn't.
Pressure release. When the time is up, perform a quick pressure release, making sure not to burn yourself on the hot steam.
Serve. Use tongs to take the sausages out of your Instant Pot and serve right away.
6. Crockpot Italian Sausages
When cooking sausages in a slow cooker, you have to add liquid. So, it's best to cook them in a sauce (I normally toss in some veggies, too)!
Add everything to the crockpot. Put about 8 Italian sausage links into your slow cooker with 1 26-ounce jar of marinara, 1 sliced green bell pepper, and 1 sliced onion. Stir gently to combine.
Cook. Replace the lid and cook on low for 4-5 hours or high for 2-3 hours.
Serve. Serve on hot dog buns or hoagie rolls if desired.
7. Grilled Italian Sausages
If you're looking for an easy summertime grilling recipe, Italian sausages are a great choice! They're ready quickly and they'll soak up all of that flame-kissed flavor from the grill.
Preheat. Preheat your grill to medium heat, about 400-425F (205-218°C).
Cook. Put the sausages on the grill grates with a few inches between each one. Close the grill and let them cook for 5 minutes.
Flip. Flip the sausages over using tongs and cook for another 5 minutes. Then, flip them one more time and grill for another 3-4 minutes or until they reach an internal temperature of 160°F (71°C).
Serve. Serve right away on buns with your preferred condiments.
8. Microwave Italian Sausages
While it may not be my favorite method, microwaved Italian sausages make for a quick and easy meal. They are ready to eat in minutes, and you can always dress them up with your favorite toppings and condiments!
Prep. Prick each sausage link with a fork and place them in a microwave-safe dish.
Cook. Cover the sausages with a microwave-safe plate, plastic wrap, or a paper towel and microwave for 1 ½ minutes.
Flip. Flip the sausages, recover them, and cook for another 1-1 ½ minutes.
Peel. If your sausages have casings on them, they should have peeled away so you can easily pick them off.
Serve. If desired, you can sear your sausages on the stovetop to brown them before serving.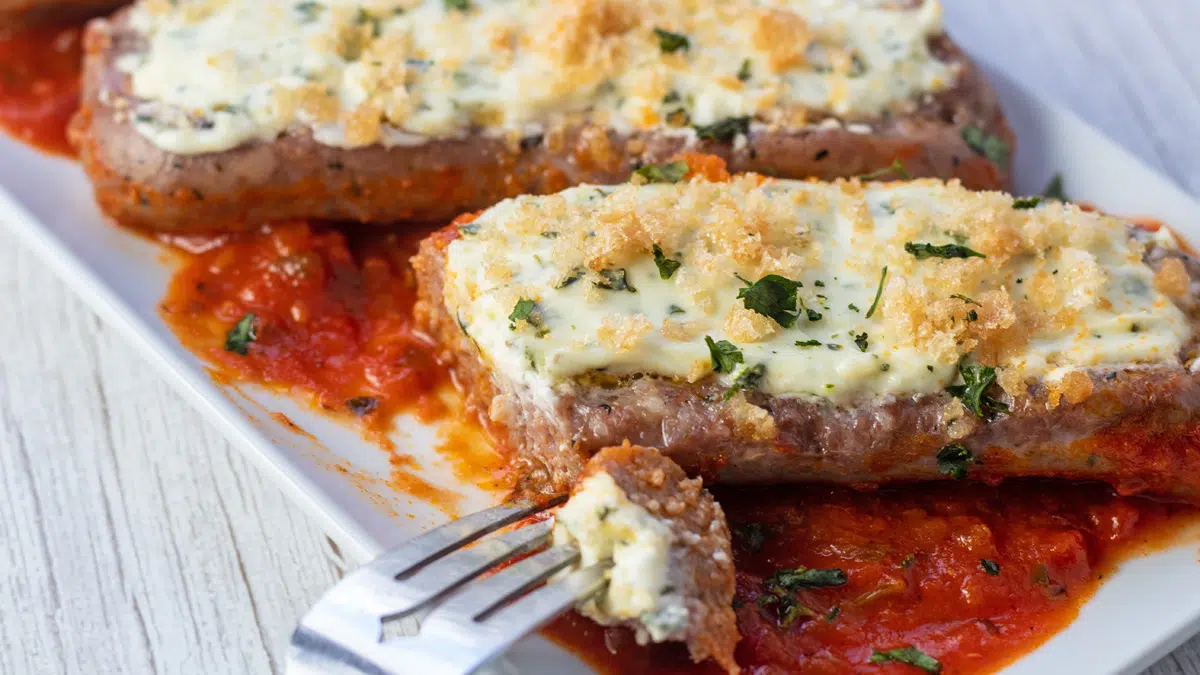 If you love rich and delicious meals that are easy to make, then try this easy sausage bake recipe! The sausages are stuffed with a flavorful filling, topped with a crisp breadcrumb mixture, and cooked in savory sauce!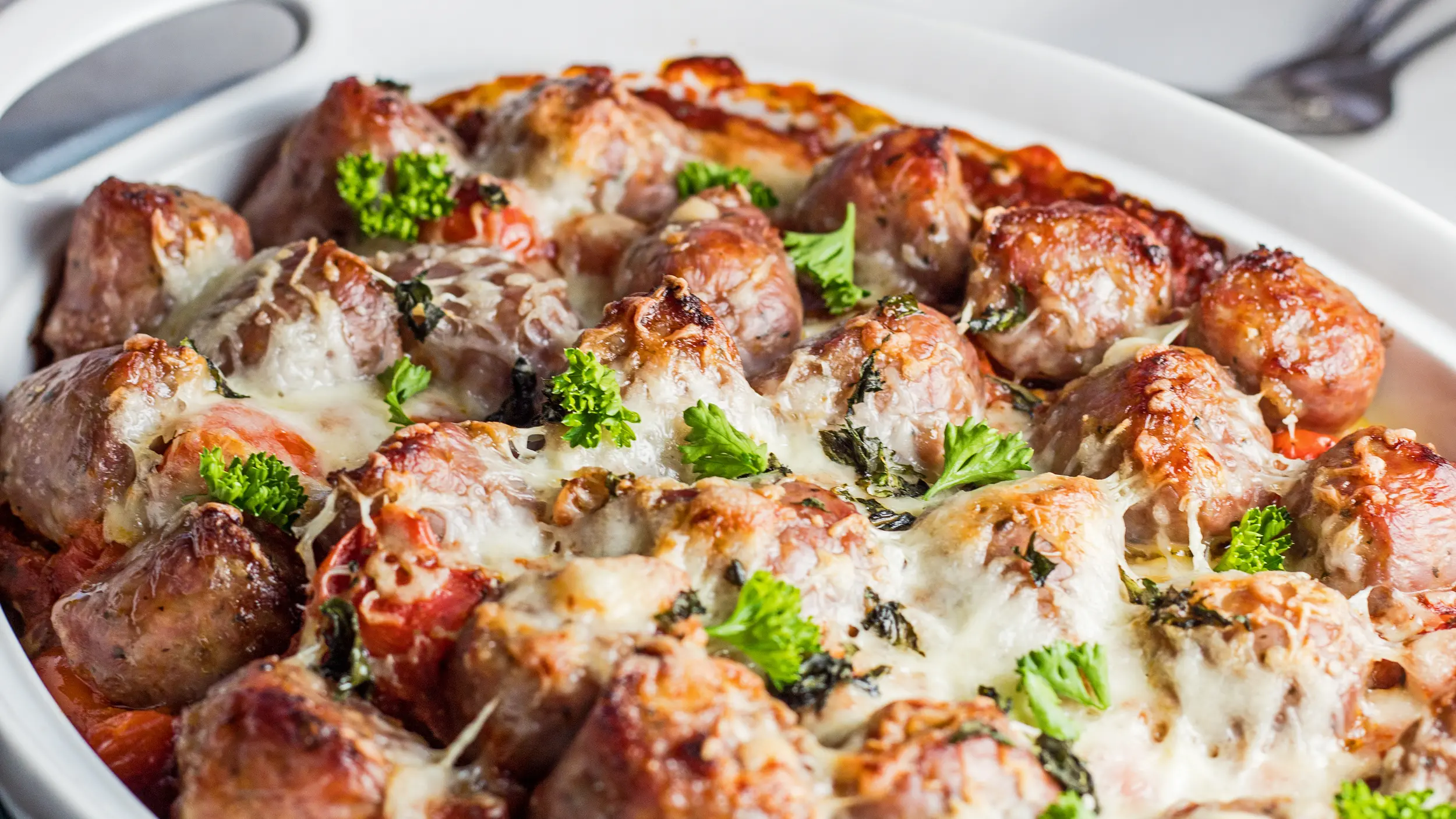 Whether you have plenty of Italian sausage stocked up in the freezer, or a hearty helping of leftovers, this casserole is sure to please! It combines all of my favorite flavors into a satisfying family meal!
Tips For Cooking Italian Sausages
Now that you're a pro at cooking Italian sausages, here are a few tips and tricks to get the most out of your meal! Some only apply to certain cooking methods.
Choose Quality Sausages: Look for high-quality Italian sausages from a butcher or trusted brand. I look for natural casings on the outside and a high percentage of pork.
Add Beer or Broth: When boiling sausages, you can add beer or broth to the water to give them even more flavor!
Grilling: Try not to put sausages directly over the flames, or the outside can burn while the inside remains undercooked.
Sear the sausages: Searing Italian sausages before cooking them seals in all that delicious flavor and moisture.
Rest Before Serving: It may be hard to resist, but just a few minutes of resting time lets the sausages reabsorb some of their lost juices.
I've covered everything you need to know on how to cook Italian sausage! Let me know how you plan on serving your sausages in the comment section below!
🍝 😋 More Italian Favorites
Do you love a recipe you tried? Please leave a 5-star 🌟rating in the recipe card below and/or a review in the comments section further down the page.
Stay in touch with me through social media @ Pinterest, Facebook, Instagram, or Twitter! Subscribe to the newsletter today (no spam, I promise)! Don't forget to tag me when you try one of my recipes!
📋 Recipe
Print Recipe
Leave A Comment
Love This Recipe?
Click On A Star To Rate It!
How To Cook Italian Sausage: Air Fryer Italian Sausage (+More Easy Methods!)
Here's how to cook Italian sausage so they turn out perfectly cooked, juicy, and flavorful every time! Italian sausage is a quick 30-minute dinner you can throw together on busy weeknights. Plus, there are so many easy ways to prepare it!
Pin Recipe
Share on Facebook
Ingredients
5

Italian sausages

5

hot dog buns or hoagie rolls

(optional)
Help Us Out!
If you love a recipe, be sure to come back and share your ratings. This helps future users, and allows me to continue sharing free recipes! Angela
Instructions
Preheat your air fryer to 360°F (182°C) for 5 minutes or until fully preheated.

Once the air fryer if preheated, arrange the Italian sausage links in a single layer in the air fryer basket. Seal and air fry for 6 minutes at 360°F (182°C), then open and turn the sausage carefully using tongs.

Close the air fryer and finish cooking the sausages for an additional 6 minutes or until the internal temperature reaches 160F (71C).

If desired, before serving you can place the sausages into the buns to heat the buns too. Place each sausage into a bun and heat at the same temperature for an additional 2-3 minutes.

5 hot dog buns or hoagie rolls
Equipment You May Need
Notes
*Nutritional information is calculated based on the Italian sausage only. Buns will vary greatly, as will condiments.
Italian sausage brands will all cook at roughly the same amount of time as long as they are links, under about 4 ounces in weight.
We enjoy Johnsonville sweet, mild, and hot Italian sausages as well as Premio, Swaggerty, Hillshire Farms, Isernio's, as well as chicken and turkey-based Italian sausages and the meat alternative sausage brands Beyond Meat and Tofurkey.
Sausages should be cooked to an internal temperature of 160°F (71°C) as read by a digital meat thermometer.
Temp the same sausage while cooking so the others are not pierced.
Nutrition
Calories:
388
kcal
(19%)
|
Carbohydrates:
1
g
|
Protein:
16
g
(32%)
|
Fat:
35
g
(54%)
|
Saturated Fat:
13
g
(81%)
|
Polyunsaturated Fat:
5
g
|
Monounsaturated Fat:
16
g
|
Cholesterol:
85
mg
(28%)
|
Sodium:
819
mg
(36%)
|
Potassium:
283
mg
(8%)
|
Vitamin C:
2
mg
(2%)
|
Calcium:
20
mg
(2%)
|
Iron:
1
mg
(6%)
Air Fryer Italian Sausage, best cooking methods for Italian sausages, how to cook italian sausage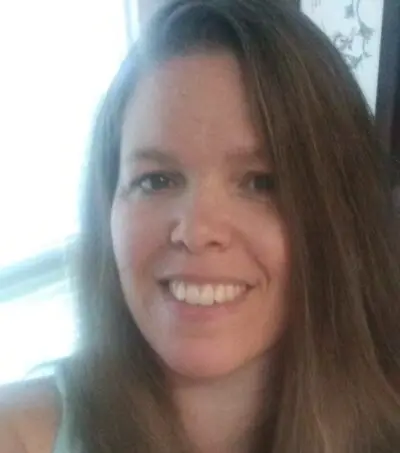 Angela is an at home chef that developed a passion for all things cooking and baking at a young age in her Grandma's kitchen. After many years in the food service industry, she now enjoys sharing all of her family favorite recipes and creating tasty dinner and amazing dessert recipes here at Bake It With Love!