You may think there is a simple answer to how many cups in a pound of flour, but there is more to it than meets the eye! Here we answer that very question and offer a few tips and tricks so that you can bring your baked goods from average to amazing!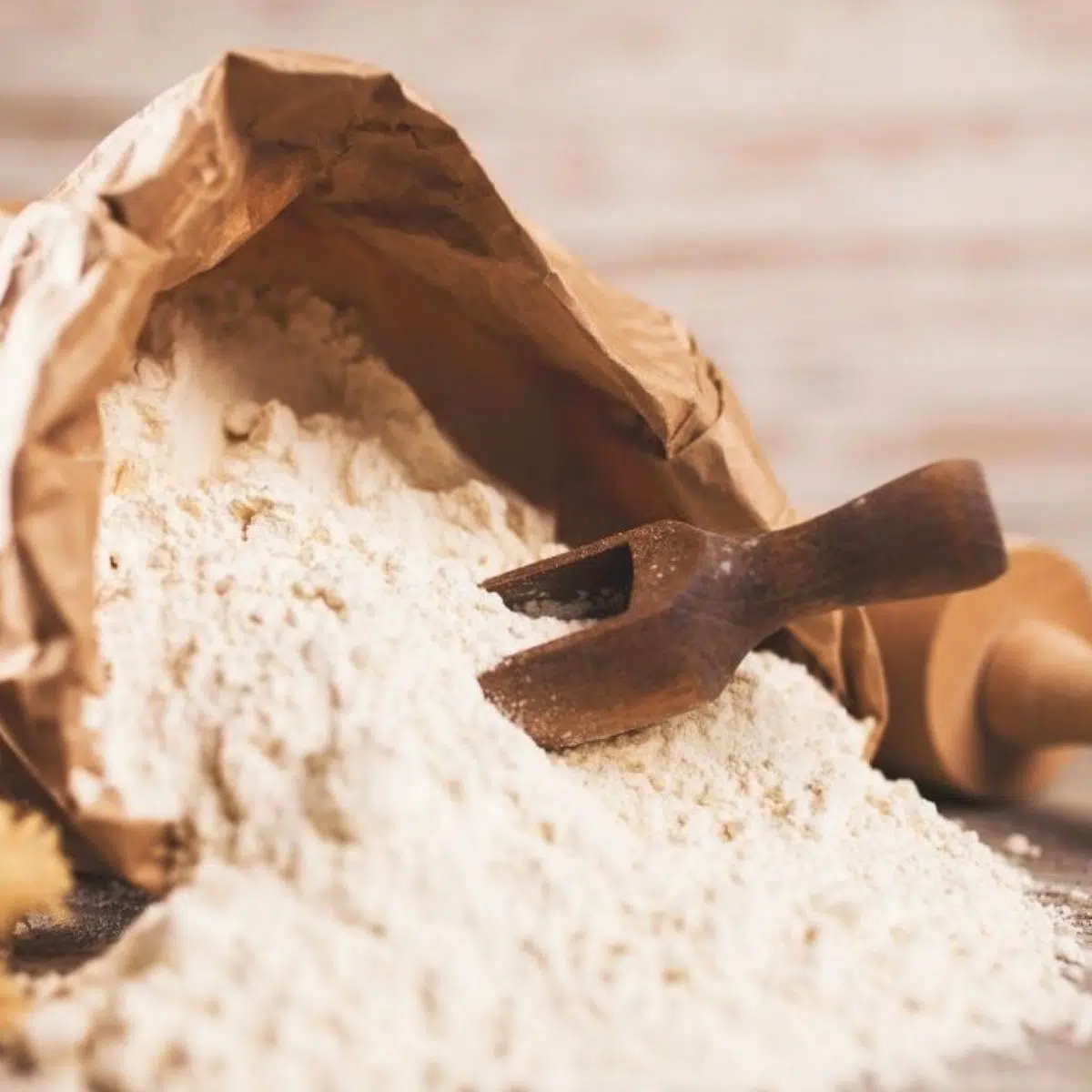 How to convert a pound of flour into cups and more handy baking tips!
When it comes to baking, precision is essential. Baking is a highly technical art, and getting the measurements just right is important if you want delicious baked goods.
While volumetric measurements are commonly used in baking, professional bakers often prefer to weigh their ingredients. The reason is that weight and volume are not the same, just as a cup of sugar and a cup of flour do not weigh the same.
Jump to:
A cup of flour, for example, can yield a different amount depending on how the flour is placed in the cup. A heavy hand, a press of the flour, or a tap can cause the flour to settle at the bottom of the cup if you scoop it directly from the bag.
Meanwhile, if you weigh the flour, 180 grams will always be 180 grams no matter how you scoop it.
You can get away with a few extras when you're cooking, but even a small measuring mistake when baking can result in a dry cake. Better baking results can be achieved by learning the proper way to measure each ingredient.
A single measured ingredient error is all that separates the success of a recipe from its failure.
Why Do You Need to Measure Flour?
Flour is the most common ingredient that is often under or over-measured. Even when using a measuring cup, you can still end up with up to 50% more flour than you need if you do it incorrectly.
Using the Spoon and Sweep Method
In the absence of a kitchen scale, the spoon and sweep method is the simplest and most accurate way to measure flour or other dry ingredients. When done correctly, it's almost as precise as measuring by weight, if not exactly.
Fluff the flour in a bowl. Before measuring the flour, loosen it with a spoon or a whisk. Aerating the flour before measuring is a good idea no matter how many times you've done it previously because it tends to settle.
Transfer to a measuring cup for accurate measurements. You can use a spoon to fill your measuring cup to the rim of the container.
Using a straight edge tool, level the surface to an even height. Scrape off any excess flour with a knife or bench scraper and return it to the flour container.
Using the Scoop and Sweep Method
This method is another popular measuring method among home bakers. The vast majority of home bakers measure their flour in this manner.
While this method is not incorrect, compared to the spoon & sweep method, you'll get more flour per gram if you go this route.
To use this method, all you need to do is lightly scoop the flour from the bag or container. Avoid pressing the flour down. Instead, use a knife to level off.
When making a recipe that calls for multiple cups of flour, the difference between the spoon and sweep method and using this method is approximately 12%.
How Do I Measure Sifted Flour?
Sift the flour before measuring it if the recipe calls for "1 cup of flour, sifted". Depending on the formulation, sifted can be found in any part of an ingredient.
If the word "sifted" appears before the name of an ingredient, sift before measuring. If it appears after the ingredient name, sift after measuring it out.
How to Weigh Flour on a Food Scale
In order to avoid having to use measuring cups altogether, you can save time and money by purchasing a kitchen scale instead.
The simplest way to zero out a scale is to place a bowl or measuring cup on it and press the "tare" button. That way, the weight of the bowl will not be taken into account by the scale when determining the flour's weight. Then, place the ingredient into the bowl until it reaches the amount you need.
It's best to use a separate bowl to measure out the ingredients. Don't weigh the ingredients directly into the mixing bowl. If you put too much in by mistake, you can just use a spoon to remove it.
Grams vs. Ounces
Grams are a smaller unit of measurement than ounces, which is why grams are the preferred form of measurement by bakers. Precision is key, so a smaller unit of measurement means you can measure more accurately.
More importantly, ounces are a unit of measurement for both solids and liquids which unnecessarily complicates things.
Which Method Should I Use?
Measuring by weight is the most accurate and most reliable method. Professional bakers can agree that this is the best method for measuring. However, if you don't have scale, using the spoon and scoop or scoop and sweep method is perfectly fine.
Flour Measuring Tips
We've put together some of our suggestions when it comes to measuring flour.
Do not sift your flour before measuring unless your recipe specifically instructs you to. You'll use far less flour than the recipe specifies if you do this.
Stir or whisk the flour in the container to lighten it before measuring.
Make sure you're using a measuring cup designed for dry ingredients when you measure wet ingredients. In order to get accurate results, you can't use anything other than an actual measuring cup!
Scooping with a spoon or shaking the cup will compact the flour, so avoid doing so. You'll get an inaccurate result if you compress the flour.
How Many Cups In A Pound of Flour?
Now that you are well-versed in why weight is preferred to volume when measuring ingredients while baking, we can answer the question of the hour: how many cups are in a pound of flour?
That answer is dependent on the type of flour in question because different types of flour have different densities! Also, when flour is sifted air is introduced which alters the volume. Below are the number of cups in a pound of flour for different flour types:
Whole Wheat Flour - 3 ½ cups
White All-Purpose/Bread Flour (sifted) - 4 cups
White All-Purpose/Bread Flour (unsifted) – 3 ½ cups
White Cake/Pastry Flour (sifted) - 4 ½ cups
White Cake/Pastry Flour (unsifted) - 3 ½ cups
Soy Flour - 6 cups
Rye Flour - 4 cups
So why do I need to know how many cups in a pound of flour? If you know that you're going to be using 6 cups of flour for a rustic bread recipe, it's easier to make sure that you have enough flour at home.
Or, to know that you need to pick up an additional 2 pound bag at the store!
Whether you use a scale or a measuring cup, we hope this guide helps you better understand the importance of measuring flour and how to do it correctly for the best results when baking. Let us know what you think in the comments!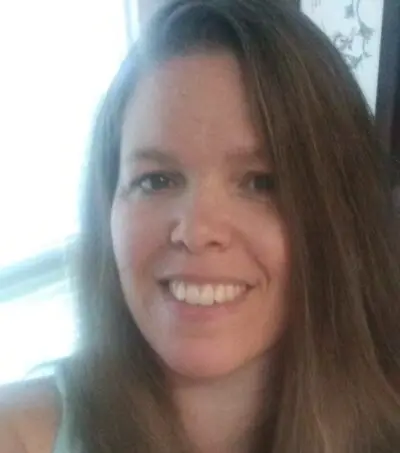 Angela is an at home chef that developed a passion for all things cooking and baking at a young age in her Grandma's kitchen. After many years in the food service industry, she now enjoys sharing all of her family favorite recipes and creating tasty dinner and amazing dessert recipes here at Bake It With Love!