With so many wonderful and delicious vegetables to choose from you might wonder which vegetables are best in a shepherd's pie. To keep your shepherd's pie as authentic as possible, stick to these traditional (and some not-so-traditional) vegetables!
The best veggies to use in this English-inspired, one-pan meal!
Shepherd's pie has been around for hundreds of years, and in that time, people have often taken personal liberties with what vegetables to use in the filling.
As with any traditional recipe, families like to put their own spin on things and that is A-OK! Well, to a point.
There is a line that shouldn't be crossed. At some point, these creative liberties will turn a shepherd's pie into something else altogether.
Call it a casserole, or whatever you'd like, but after too many changes it simply won't be shepherd's pie as it is known and loved.
If you're trying to use up some extra veggies or you simply like to put your own twist on things, there are several options that won't affect the integrity of your pie.
So, don't be afraid to get a little creative! Just follow these guidelines to keep from altering the recipe too much!
What is Shepherd's Pie?
A shepherd's pie is a delicious one-pan meal that originated in the U.K. You may have seen it made with ground beef on menus in the U.S., but to be authentic it should be made with ground lamb (hence the name 'shepherd's pie').
In fact, when ground beef is used in place of lamb it is called a 'cottage pie'! You may have heard that they are different terms for the same thing, as people often use the names interchangeably, but they are not the same. If authenticity is the goal, knowing the difference is important!
Shepherd's pie does not involve a pie crust at all. It is a mixture of veggies and ground lamb that is topped with mashed potatoes that act somewhat like a "crust", keeping all the delicious filling from drying out as it bakes.
Note that I've been told stories of my Great Grandma grinding up leftover lamb roast (rather than browning fresh ground lamb meat) for her pies! The creative use of leftovers was a saucy, savory delight!
Below are vegetables that would be appropriate in a traditional shepherd's pie, as well as a few veggies that may not be traditional but would make a welcome addition to ground lamb! If you use any of the 'not allowed' veggies, your dish may still taste good, but it would no longer be shepherd's pie.
Traditional Vegetables In Shepherd's Pie
These are the most commonly used vegetables that you will see in most shepherd's pie recipes, no matter the source!
Carrots
Peas
Onions
Corn
Garlic
Non-traditional
These not-so-commonly used veggies are still great flavors to add to the mix and really fill up your shepherd's pies!
Leeks
Mushrooms
Turnips
Rutabaga
Parsnips
Celery (used sparingly)
Not Suggested
So some of these I can think to myself "maybe that would work" while others I wouldn't even dare to mix in to my tasty shepherd's pies!
Lettuce
Spinach
Broccoli
Zucchini
Cucumber
Eggplant
Jicama
Cauliflower
Radish
Beets
Cornlets (AKA baby corn or young corn)
Green peppers
Okra
Cabbage
Asparagus
Once you assemble your satisfying shepherd's pie and it's in the oven baking up, be sure to check out what to serve with shepherd's pie to round out the meal!
There you have it! We hope to have helped clear up any questions or confusion about shepherd's pie. Tell us what vegetables you choose to use in yours by commenting down below!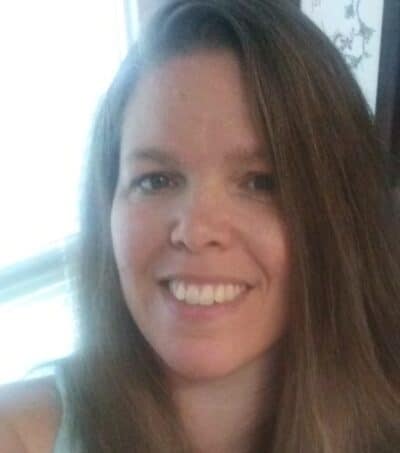 Angela is an at home chef that developed a passion for all things cooking and baking at a young age in her Grandma's kitchen. After many years in the food service industry, she now enjoys sharing all of her family favorite recipes and creating tasty dinner and amazing dessert recipes here at Bake It With Love!