Puerto Rican recipes are a blend of diverse flavors and cultures that highlight the complex history of the island! The vibrancy of Puerto Rico is evident in its cuisine, which entices foodies from all over the world to come have a taste!
Authentic Recipes From Puerto Rico
If you ever get the chance to visit the island of Puerto Rico, go with an open mind and an empty stomach! Puerto Rico has many native dishes that are a blend of European, African, and Taino flavors.
You will be surprised by how often they use the same ingredients to make widely different meals! For example, they use coconut throughout their cuisine, adding it to drinks, desserts, and savory dishes!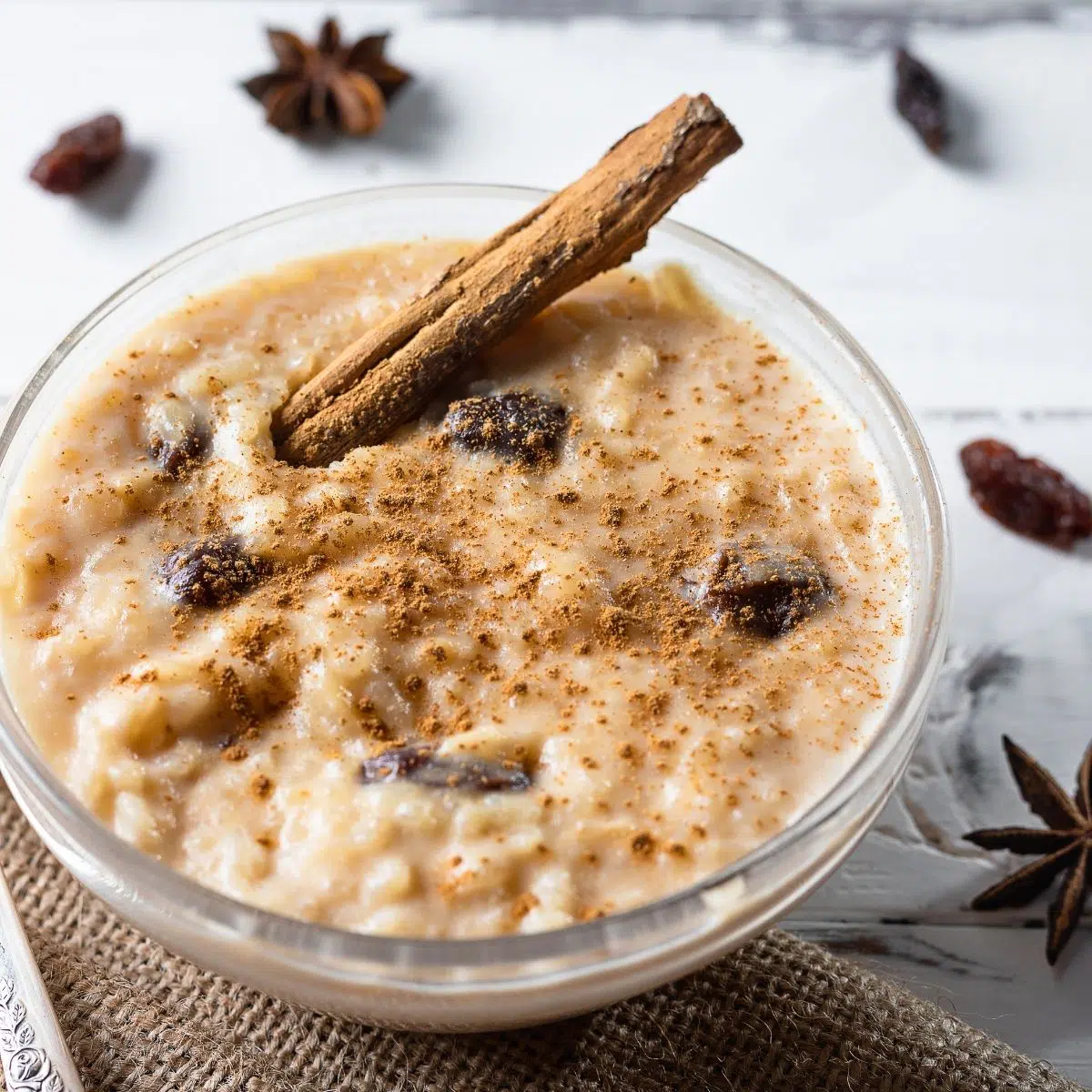 Puerto Rican cuisine is a unique blend of flavors that will dazzle your tastebuds!
Jump to:
Read along as we explore all of the delicious cuisines from the tropical island of Puerto Rico!
1. Pernil (Pork Roast)
Pernil is a common Puerto Rican dish that is often served for holidays, birthdays, and weddings. But, it is so delicious that you can make it whenever you want!
Pernil is made from a pork roast. The shoulder is the most common cut of meat used, but the leg or butt can be used as well.
Season your roast with adobo, oregano, paprika, and sazon, and allow it to cook all day. Add some citrus and you have yourself the most delectable and juicy piece of meat you will ever taste!
2. Flan (Egg Custard)
If the tender pernil has you in the mood for an after-dinner dessert, then you will want to try the Puerto Rican sweet treat called flan.
Flan is a thick custard-like dessert that is made with eggs, milk, and caramelized sugar. The finished product is moist and soft. Serve yourself a slice, and be sure to save a piece for later too!
3. Coquito (Coconut Nog)
Remember when I said that Puerto Ricans add coconut to many of their classic dishes? Well, here is dish number one, coquito.
Coquito is a Christmas favorite for adults, sorry kids! This drink contains alcohol, so drinker beware!
Coquito is made with coconut milk, coconut rum, egg yolk, cinnamon, more coconut, and sweetened condensed milk. The final product is a mouthwatering drink that will make your holiday merry and bright!
4. Arepas de Coco (Coconut Fry Bread)
Many Latin American countries have their version of arepas, Puerto Rico is no different! Arepas de coco is a type of fried bread that you can eat alone, dipped in coffee, or topped with seafood salad.
Arepas de coco are fried and crunchy on the outside and soft and fluffy on the inside. This simple dish is made with, yep, you guessed it - coconut! The actual recipe calls for coconut milk, flour, sugar, and a little salt.
5. Rellenos de Papa (Stuffed Potatoes)
Nothing filled me up better than a potato, and if you want to be extra full try the Puerto Rican dish called rellenos de papa or stuffed potatoes.
Rellenos de papas are traditionally stuffed with a meat dish called picadillo (we will talk about that next) but, you can use any meat or cheese to stuff this filling dish.
6. Picadillo (Ground Beef Hash)
Whenever you need ground beef stuffing for any Puerto Rican dish, picadillo is going to be your go-to dish! This savory dish is the best when served inside of some type of shell or coating.
Picadillo is made with ground beef, sofrito, olives, tomato sauce, and spices. I can eat this by the spoonful. Yes, it's that delicious!
7. Pasteles
Puerto Rican pasteles are hands down one of my favorite dishes from the island. They are a chore to make, but can easily be made in large batches and frozen for an easy meal later.
Pasteles are meat, such as pork or chicken, wrapped in masa dough, then wrapped in banana leaves and boiled to perfection!
8. Mofongo (Mashed Plantain)
Mofongo mofongo, so nice you have to say it twice! The Puerto Rican dish is hearty and delicious and can be made in various ways.
The most common mofongo is made with crunchy pork also called chicharron. The chicharron is mixed with mashed plantains, garlic, and oil.
9. Arroz con gandules (Rice and Peas)
One of the best Puerto Rican side dishes you can have is arroz con gandules. Arroz con gandules is a dish eaten daily, most commonly at lunchtime because it is quick and easy to make!
For this dish, you need rice, pigeon peas, and spices. The finished dish is perfect when served with pernil or arepas!
10. Asopao de Pollo (Chicken and Rice Stew)
Asopao de pollo is a classic Puerto Rican recipe that is often eaten when the weather is cooler, around the holidays. It's a delicious meal that is sure to satisfy everyone in your family!
Hearty asopao de pollo is made with chicken, rice, and spices. Some people add vegetables such as peas or corn to balance it out and make it a full meal!
11. Arroz con dulce (Rice Pudding)
If you are in the mood for a sweet and filling dish, arroz con dulce is your next go-to snack!
Arroz con dulce is a Puerto Rican rice pudding made with rice, ginger, cinnamon, raisins, and drum roll please, coconut!
12. Fricase de pollo
Sometimes we want a meal that is all around savory and melts in our mouth. Fricase de pollo is what you are looking for!
Fricase de pollo is a tasty Puerto Rican recipe made with chicken drumsticks, potatoes, peppers, red wine, and spices. It is slow-cooked until the chicken is so tender it falls off the bone.
13. Pastelón (Plantain Lasagna)
The first time I had this dish I was in shock. It was so amazing that I nearly fell to the floor from excitement! The flavor combination in pastelon is by far the best variety I have ever had!
Pastelon is the Puerto Rican version of lasagna made with plantains, ground beef, onions, peppers, and a generous amount of cheese!
14. Alcapurrias (Fritters)
If you want a simple on-the-go snack, alcapurrias are something you will love! This handheld treat is made with plantains and stuffed with beef, then fried to a crisp!
15. Habichuelas guisadas y viandas (Stewed Beans)
I love having a vegetarian day each week, and these beans are a must-have on days when you aren't eating meat. They are filling and savory.
Habichuelas guisadas y viandas are Puerto Rican stewed beans made with pink beans, potatoes, carrots, and ample amounts of spices. If you want them to not be vegetarian you can easily add chicken stock or bacon!
We would love to know which of these Puerto Rican recipes you found the most mouthwatering! Leave us a comment below and tell us your experience with this flavorful cuisine!
📋 Recipe