Lo mein vs. chow mein: are they the same thing, or are they different, and which one is the better noodle dish? Both Chinese noodle dishes are extremely popular and readily available at most restaurants, so make sure you know which you want to order!
When it comes to Chinese food, we all know our favorite orders, but how much do we really know about the subtle differences between these noodle dishes? 
After all, some Chinese restaurants in the US list them interchangeably. Chow mein and lo mein are both savory noodle dishes filled with an assortment of vegetables and possibly meat, tofu, or seafood. 
Both chow mein and lo mein arrived on the shores of America with Cantonese immigrants many years ago. They have delighted generations of people in their new homeland ever since!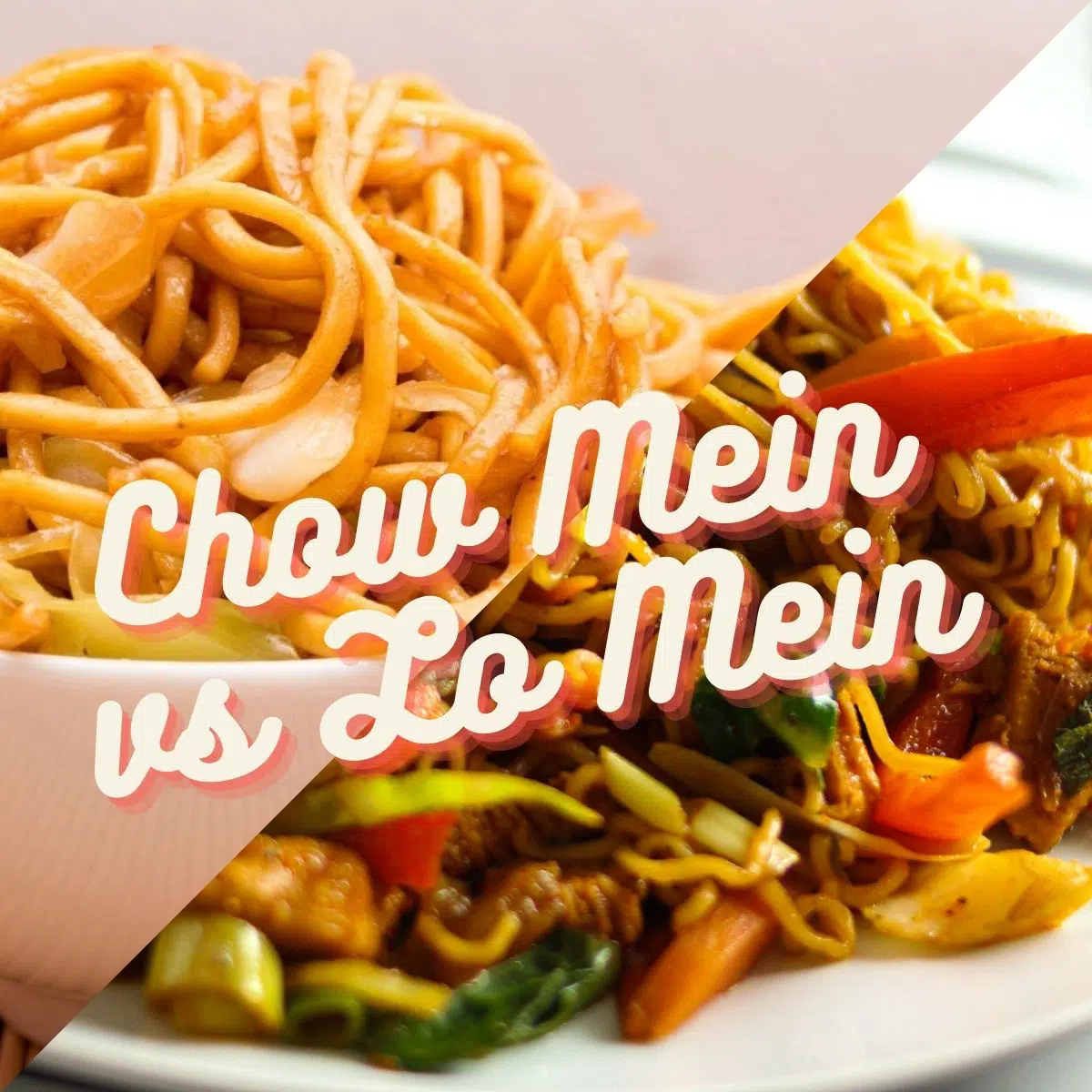 Lo mein and chow mein are both delicious, but are they the same thing?
Jump to:
What Are The Similarities?
Let's start with how these dishes are the same. Both use egg noodles made of similar ingredients to that of the typical Italian pasta, wheat flour, and eggs. *However, rice flour or mung bean starch may also be used.
This is where the similarities end. The main difference between the two is in the way they are cooked.
What Is Lo Mein?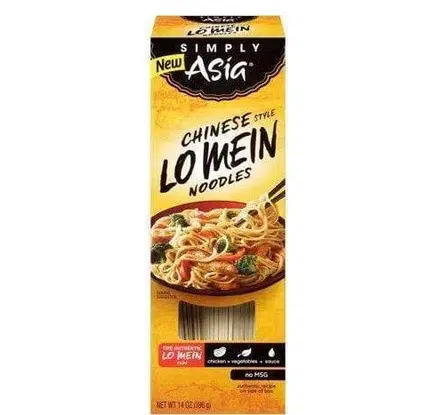 Lo mein uses a wider, fresh, chewier noodle, while its counterpart enjoys a thinner version that can be either fresh or dried. If you're deciding between the two, you might find a preference for one texture or another.
Lo mein noodles are added towards the end of cooking because they are cooked prior to mixing them in with the remaining ingredients. Lo mein translates to meaning "stirred noodles".
Plus, lo mein noodles are all about the sauce. Lots of delicious, rich, savory sauce is tossed with tender noodles to make them delightfully addictive!
The noodles soak up a lot of it, flavoring and defining the dish. *Alternatively, the meat and vegetables can be poured over the top of the noodles along with the sauce and mixed up off the stove entirely.
I have three brands of lo mein noodles that I can usually find and that I like to use. Simply Asia (pictured here), Wel-Pac, and Ka-Me Chinese wide lo mein noodles.
What Is Chow Mein?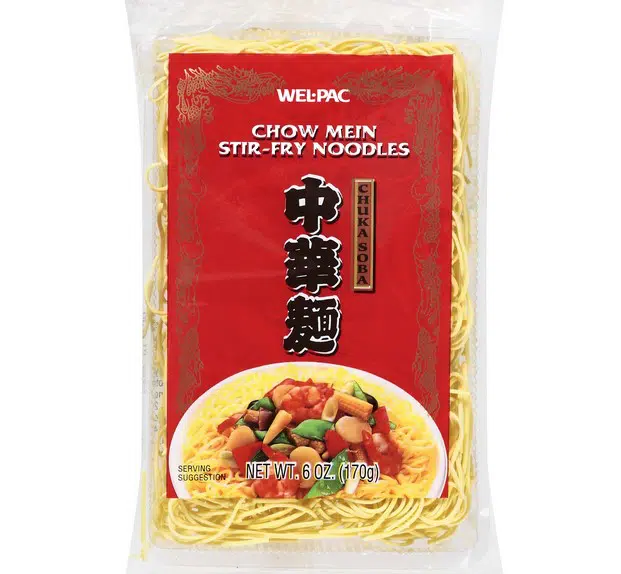 Simply put, in chow mein, par-boiled noodles are tossed in a wok with enough oil to make them a bit crispy. Chow mein literally translates to "stir-fried noodles".
Chow mein noodles are parboiled only long enough to loosen up the pasta. Then they are frequently stir-fried with meat, tofu, or shrimp plus celery, onion, or bean sprouts and other vegetables.
These noodles are generally added at the beginning of cooking and are stir-fried briskly with the remaining ingredients and a bit of oil until slightly crisp.
My favorite chow mein noodles are by Wel-Pac and look like the noodles packaged here.
Difference Between Lo Mein & Chow Mein
The biggest thing to take away from answering the difference between these two noodles is the preparation. Both start with similar wheat-based noodles or dry pasta.
However, the chow mein is stir-fried until crisp. Even if you start with dry chow mein pasta, you only briefly boil the noodles. They're then wok-fried until perfectly seasoned and crisp.
On the other hand, your lo mein noodles are boiled and soft. They soak up the sauce that they're cooked in and are tender when served.
Which Is Better: Lo Mein vs. Chow Mein
Chow mein is widely considered a "dry noodle dish" (it may have a very light sauce if any at all). Lo mein should be mixed with plenty of sauce.
It all boils down to your personal taste and what you are trying to accomplish with your dish. Additionally, they're different - so one is not better than the other.
At the end of the day, both chow mein and lo mein that we enjoy here in the States have been heavily influenced by Western tastes. They look very different from their origin on the other side of the world!
Regardless, both are delicious options whether you're cooking them at home or ordering takeout!
Do you love a recipe you tried? Please leave a 5-star 🌟rating in the recipe card below and/or a review in the comments section further down the page.
Stay in touch with me through social media @ Pinterest, Facebook, Instagram, or Twitter! Subscribe to the newsletter today (no spam, I promise)! Don't forget to tag me when you try one of my recipes!
📋 Recipe
Print Recipe
Leave A Comment
Love This Recipe?
Click On A Star To Rate It!
Chow Mein vs Lo Mein: What's the Difference & Are They The Same Noodles?
Lo mein vs chow mein: are they the same thing or are they different, and which one is the better noodle dish? Both Chinese noodle dishes are extremely popular and readily available at most restaurants, so make sure you know which you want to order!
Pin Recipe
Share on Facebook
Ingredients
12

oz

chow mein noodles

(I used the Wel-Pac brand found in the Asian aisle at Walmart - yakisoba noodles work too)

3

tablespoon

vegetable oil

½

cup

yellow onion

(sliced, about ½ large yellow onion)

½

cup

celery

(thinly sliced - about 2 medium ribs)

½

head

green cabbage

(thinly sliced)

1 ½

teaspoon

cooking wine

(sherry)

2

tablespoon

soy sauce

(I recommend reduced sodium soy sauce)

1

tablespoon

oyster sauce

½

tablespoon

kecap manis

2

teaspoon

ginger

(fresh, grated - or ½ teaspoon dry ground ginger)

1

teaspoon

sesame seed oil
Instructions
Cook chow mein noodles at a boil, remove and drain before completely cooked. Rinse with cold water to prevent continued cooking, then coat with a bit of oil (optional) to keep from sticking together. Set aside.

Bring a large skillet, frying pan, or wok to high heat and add the vegetable oil. When the oil is hot add sliced onion, celery and cabbage. Cook for about 1 minute (2 minutes if you like your vegetables more tender).

3 tablespoon vegetable oil,

½ cup yellow onion,

½ cup celery,

½ head green cabbage

Add the noodles and stir to break them up and combine them with the cooked vegetables. Add cooking wine, soy sauce, kecap manis, oyster sauce and freshly grated ginger. Mix well until the noodles are soft.

1 ½ teaspoon cooking wine,

2 tablespoon soy sauce,

½ tablespoon kecap manis,

2 teaspoon ginger,

1 tablespoon oyster sauce

Add the sesame seed oil, toss to coat all of the chow mein and vegetables before serving. Garnish with green onion and/or sesame seeds, if desired.

1 teaspoon sesame seed oil
Nutrition
Calories:
383
kcal
(19%)
|
Carbohydrates:
8
g
(3%)
|
Protein:
2
g
(4%)
|
Fat:
7
g
(11%)
|
Saturated Fat:
6
g
(38%)
|
Sodium:
468
mg
(20%)
|
Potassium:
179
mg
(5%)
|
Fiber:
2
g
(8%)
|
Sugar:
4
g
(4%)
|
Vitamin A:
112
IU
(2%)
|
Vitamin C:
29
mg
(35%)
|
Calcium:
36
mg
(4%)
|
Iron:
1
mg
(6%)
Chow Mein, chow mein vs lo mein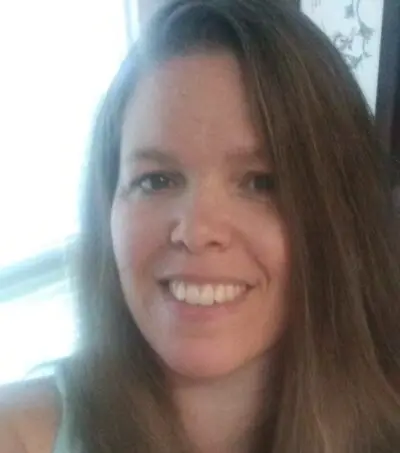 Angela is an at home chef that developed a passion for all things cooking and baking at a young age in her Grandma's kitchen. After many years in the food service industry, she now enjoys sharing all of her family favorite recipes and creating tasty dinner and amazing dessert recipes here at Bake It With Love!