Learn how to prevent cookies from spreading so that you can impress your friends and family with some perfectly baked homemade cookies! These are all of my favorite baking hacks to keep your cookies from turning into a flat puddle of dough. As an added bonus, I'll also show you how to fix cookies that have already spread too much!
Tricks To Keep Your Cookies From Spreading
We've all been there- you've just spent some time in the kitchen mixing up the most delicious cookie dough, only for the cookies to turn into a sad puddle in the oven. While we both know they will still taste just as yummy, the presentation is certainly lacking.
I've definitely made a ton of cookies over the years and have gathered up a few tried and true tricks to prevent this exact situation from happening! Today, I'm going to share all of these tips with you so you can enjoy perfectly baked cookies every single time!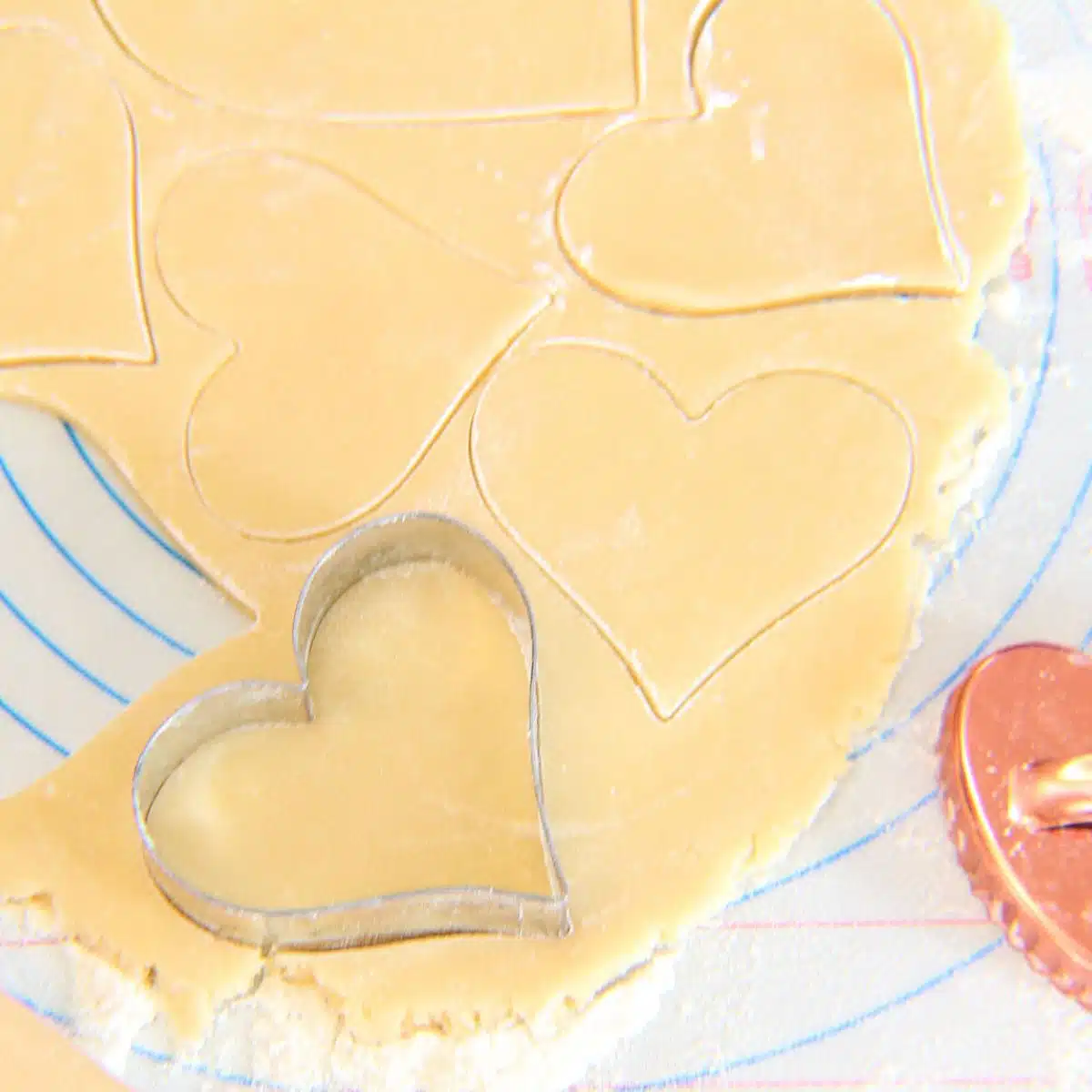 Jump to:
Best Cookie Baking Tips For Thicker Cookies
When you're baking cookies, whether they're for a gift box, the holidays, a birthday, or any other occasion, you want them to look just as good as they taste!
No matter what kind of cookies you are making, these tips will work to keep your cookies looking exactly how you want them to!
1. Chill The Dough
You may actually see this step in some different cookie recipes (like in classic sugar cookies), but not all dough actually needs to be chilled first. If you are working with dough that seems to be exceptionally sticky or wet, go ahead and add chilling to your list of steps.
Chilling your cookie dough will decrease the amount of spreading that occurs in the oven. The amount of time that you chill the dough will affect how much the cookies flatten (colder dough will spread less).
Simply prepare your preferred cookie dough, cover it, and place the entire bowl into the refrigerator overnight. When ready, set the dough on the counter and give it about 10 minutes to take the chill off (your dough may be exceptionally hard depending on how long it was in the refrigerator).
Then, roll the dough into balls and bake like normal!
2. Line The Baking Sheet
You'll want to line your baking sheet with either a non-stick silicone baking mat or some parchment paper. This way, you won't have to spray the pan with non-stick cooking spray (which can get pretty greasy and make your cookies spread out).
3. Make Tall Dough Balls
Instead of rolling your cookies into perfectly round balls, try making them more oblong in shape. Having taller cookie dough balls will help them to remain thicker in the oven.
4. Cool The Baking Sheet
Don't put dough onto an already hot baking sheet! If you are making multiple batches of cookies in the oven, you need to give your baking sheets some time to cool off in between cookies.
5. Use High-Quality Baking Sheets
In case you weren't aware, different colors and materials of baking sheets actually affects how your cookies bake in the oven! Dark metal can easily overbake your cookies while thin and flimsy baking sheets can quickly lead to burnt bottoms.
6. Room Temperature Butter
When baking with butter, it is crucial that it is at the proper temperature. If you pull it from the fridge and immediately try to use it in cookies, you won't be able to cream the ingredients together because it is too hard.
However, if your butter is too warm then it will melt too fast in the oven, causing your cookies to overspread.
Room temperature butter is ideal (which is actually cool to the touch!) If you press on it with your finger, it should make a slight indent without sinking to the bottom or sliding around.
7. Spoon & Level Flour
The fat within the dough (such as butter) melts when it is heated in the oven and thus causes your cookies to spread out. Ensuring the proper amount of flour will help bind to the melted fat and reduce the amount that the cookies spread.
The best way to measure flour is by using the spoon and level method. Use a spoon or fork to fluff up your flour and then scoop it into the measuring cup with a spoon before leveling off the top. For an even more accurate measurement, you can always weight the flour!
If you scoop your flour directly with measuring cup, you will be overpacking the cup (or using too much flour) which will create dense cookies.
8. Don't Overmix The Dough
Overmixing cookie dough is a big no-no. Go ahead and cream together your butter and sugar for however long you need to (usually 1-2 minutes). Don't continue creaming together the sugar and butter for longer than necessary.
Then, when you add the flour, you'll only want to mix the dough until it is just combined and the flour is incorporated.
After that, stop mixing! If you let your mixer run for too long, you'll be whipping extra air into the dough. Then, when baking in the oven, those air pockets will burst, causing your cookies to deflate.
9. One Batch In The Oven
I know, I know, baking only one batch at a time will take longer. However, your cookies will bake more evenly if the heat from the oven is only focused on one sheet of cookies at a time, specifically on the middle rack.
It is also a good idea to rotate your baking sheets halfway through the cook time since ovens typically have hot spots.
10. Use The Correct Flour
Different types of flour contain different levels of gluten. Make sure to pay attention to the kind of flour that your cookie recipe calls for (usually all-purpose flour).
Some types of flour contain less gluten (like pastry flour) which will cause your cookies to spread. While other types contain more gluten (such as bread flour) and will make your cookies too dense.
11. Use Real Butter
Baking is a science. Even slight alterations can have affects on the final outcome of your baked goods.
For example, margarine has a higher water content than butter does. So if you swap out butter for margarine, your cookies will have too much liquid and flatten out while baking.
Instead, always bake with real butter.
12. Don't Use Old Baking Soda Or Baking Powder
You may have never considered baking soda or baking powder losing their effectiveness, but they do. Over time, their leavening abilities will fade, causing your cookies to flatten out.
Fortunately, there is an easy way to test if your baking soda and baking powder are still up for the job! Add half of a teaspoon of baking soda to one tablespoon of vinegar. Immediately, it should begin bubbling and fizzing. For baking powder, add a half of a teaspoon to 2 tablespoons of water for a bubbling foam.
If your baking soda and baking powder don't create these reactions, it's time to get some new ones.
13. Freeze
After you roll you cookies into (tall) balls, place them onto a plate and pop them in the freezer. Go ahead and preheat your oven while they are chilling.
Giving your cookies this extra little burst (about 10 minutes) in the freezer will help them to firm back up after warming up from your hands. The colder your dough is, the taller your cookies will be!
How To Fix Flat Cookies
You can easily use a spoon to fix your cookies! When you notice that they are beginning to spread more than you like, go ahead and remove the baking sheet from the oven and use a spoon to gently push the edges back in towards the middle.
You can repeat this again when they are fresh out of the oven as well!
Go ahead and try out these simple tricks the next time you bake cookies you prevent them from spreading! Leave a comment down below and let me know which trick is your favorite!
>>>>See all of my recipes HERE<<<<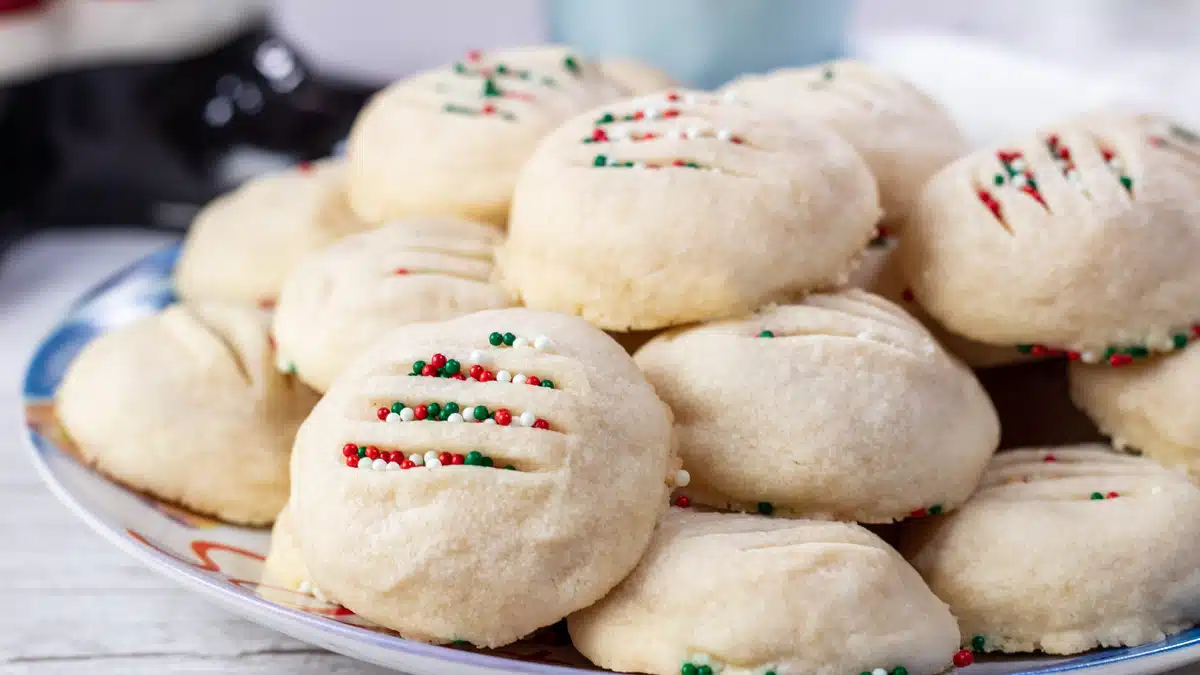 🍪 Tasty Cookie Recipes To Try
📋 Recipe
Print Recipe
Leave A Comment
Love This Recipe?
Click On A Star To Rate It!
How To Prevent Cookies From Spreading: No Chill Rolled Sugar Cookies (+Tips & Tricks!)
Learn how to prevent cookies from spreading so that you can impress your friends and family with some perfectly baked homemade cookies! These are all of my favorite baking hacks to keep your cookies from turning into a flat puddle of dough. As an added bonus, I'll also show you how to fix cookies that have already spread too much!
Servings:
24
cookies (2 dozen)
Pin Recipe
Share on Facebook
Instructions
No Chill Rolled Sugar Cookies Instructions
Preheat your oven to 350 degrees F (175 degrees C) and line a baking sheet(s) with parchment paper.


In a large bowl, or the bowl of your stand mixer, cream together the butter and sugar. *The butter should be (preferably) at room temperature, but still firm. If your working with cold butter, it will take longer to cream together but can be cut in to the sugar using a pastry cutter to help your dough stay chilled during the mixing process.


Once the butter and sugar are combined, add the extracts and egg, baking powder and pinch of salt. Combine thoroughly.


Add the flour, starting with 2 cups. Work the flour into the dough, even with only ⅔ of the flour mixed in the dough may seem crumbly but it will all come together when turned out and kneaded (like bread) before rolling out to cut shapes.


Once the first 2 cups of flour has been incorporated, turn the dough out onto a well floured surface or pastry mat and work the remaining flour into the dough until you have a firm cookie dough for rolling. *Typically, I use 2 ¾ cups of the flour at this point and save the remaining ¼ cup of flour for working with the dough while rolling.


Roll out sugar cookie dough to your desired thickness (usually ¼ - ½ inch depending on your preference) and cut into shapes. Transfer to baking sheet(s) and bake for 6-9 minutes at 350 degrees F (175 degrees C). Remove from the oven before any browning starts on the bottom edges of your cut out sugar cookies.


Allow your cookies to remain on the baking sheet for 5-6 minutes as they will continue to bake on the baking sheet. Transfer to a wire cooling rack to cool completely before storing or decorating. *I recommend allowing your cookies to sit for several hours (and preferably overnight) before decorating with icing, as they can absorb the icing and become too soft.

Video
Nutrition
Calories:
161
kcal
(8%)
|
Carbohydrates:
20
g
(7%)
|
Protein:
1
g
(2%)
|
Fat:
8
g
(12%)
|
Saturated Fat:
4
g
(25%)
|
Cholesterol:
28
mg
(9%)
|
Sodium:
72
mg
(3%)
|
Potassium:
63
mg
(2%)
|
Sugar:
8
g
(9%)
|
Vitamin A:
250
IU
(5%)
|
Calcium:
24
mg
(2%)
|
Iron:
0.8
mg
(4%)
how to prevent cookies from spreading, no chill rolled sugar cookies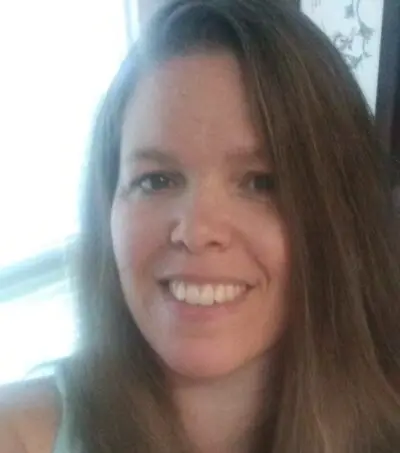 Angela is an at home chef that developed a passion for all things cooking and baking at a young age in her Grandma's kitchen. After many years in the food service industry, she now enjoys sharing all of her family favorite recipes and creating tasty dinner and amazing dessert recipes here at Bake It With Love!