Yukon gold vs yellow potatoes vs gold potatoes - here's a guide to all of the similarities and differences between them! In fact, I'm even going to let you know which ones are the best for different recipes! Keep on reading to find out everything you need to know about these tasty spuds.
Differences & Similarities of Yukon Gold, Yellow & Gold Potatoes
In case you didn't know, not all potatoes are the same! They range in starch content from starchy to waxy, have different flavors and consistencies, and even look different!
If you've ever perused the potato section in the produce department, you may have noticed some different terms being thrown around like Yukon gold, yellow, red, russet, and gold. At first glance, it may appear that potatoes labeled Yukon gold, yellow, or gold, all seem to be extremely similar. So is there a difference?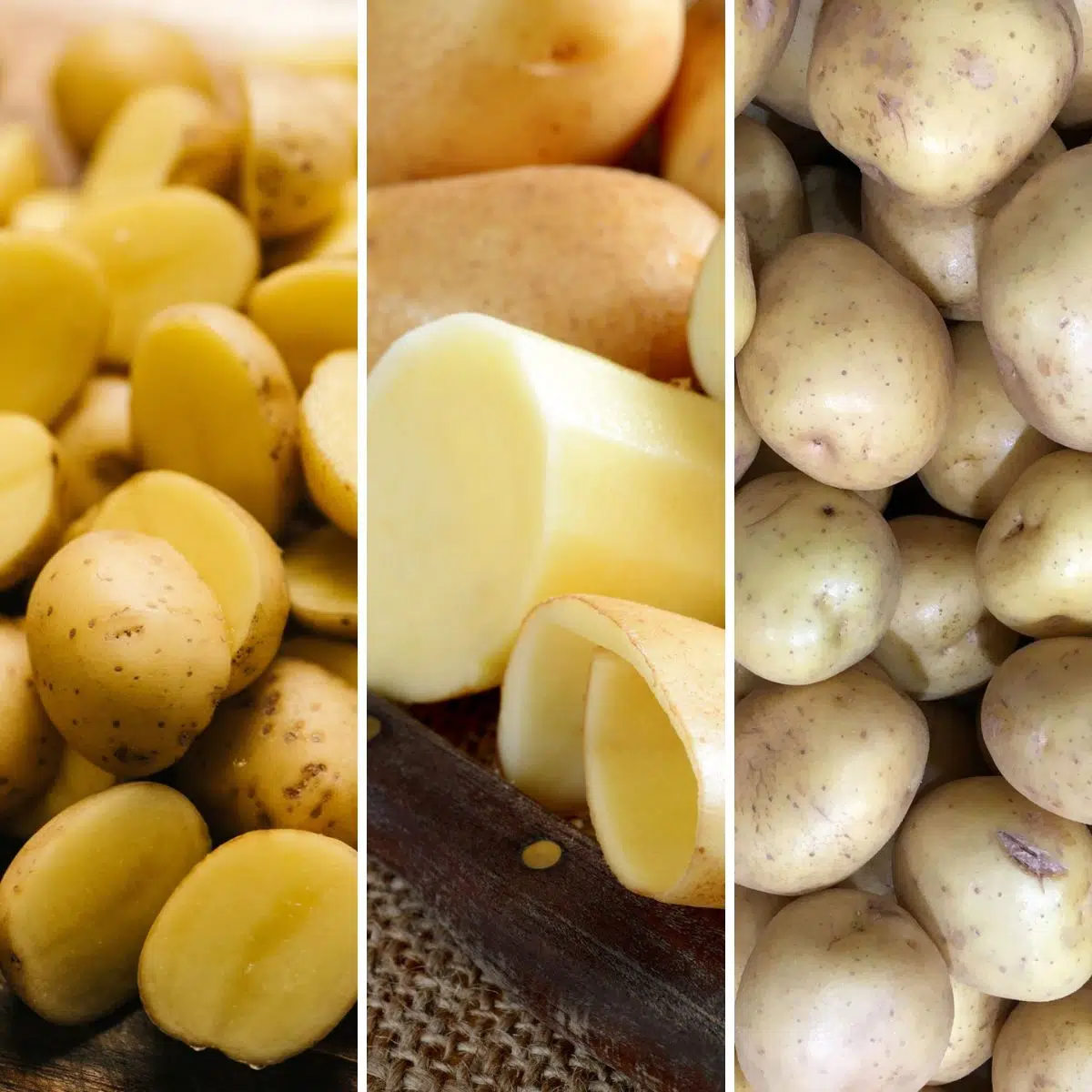 Jump to:
What Is A Yukon Gold
A Yukon gold is actually a combination of both a yellow and white potato. More specifically, a wild yellow potato from South America and a white potato from North America.
It has thin, smooth skin that is slightly yellow in color and is a fantastic all-purpose potato that is extremely versatile in cooking. They have a naturally buttery flavor and are in between being starchy or waxy.
This potato was created in Canada in the 1960s by a scientist named Gary Johnston, but it wasn't released to the market until 1980. Interestingly, this was the first potato to be released from Canada with an actual name rather than just a color description - it was named after the Yukon River!
What Is A Yellow Potato
A yellow potato is actually a large category of potato that contains several different varieties. These potatoes have yellow-hued skin that is relatively smooth with few deep eyes.
They are a more waxy potato, meaning they have a lower starch content. Yellow potatoes have a creamy consistency that holds their shape after being cooked or baked.
What Is A Gold Potato
When choosing potatoes at the grocery store, you may have noticed some of them labeled as "gold" potatoes. So what does this mean exactly?
In actuality, gold and yellow potatoes are two different terms for the same category of potato! They have light yellow skin that is thin and smooth with a creamy and buttery flavor!
Yellow & Gold Potato Varieties
Yukon Gold
Carola
Delta Gold
Inca Gold
Nicola
Yellow Finn
Michigold
Saginaw Gold
Agria
Keuka
German Butterball
Hermes
Differences
The biggest thing to note is that Yukon gold potatoes are a specific type of potato whereas yellow and gold refer to a variety of potatoes. In short, Yukon gold is a type of yellow potato.
Another (slight) difference would be starch content. Since Yukon golds are an actual cross between a waxy potato and a starchy potato, it falls right in the middle of the spectrum. There are other gold and yellow potatoes that are considered all-purpose as well, but there are also some that lean more toward the waxy side.
It is hard to compare various attributes since I would be comparing one specific potato to an entire category of potatoes!
Similarities
If you grab a random yellow and gold potato as well as a Yukon gold, you most likely wouldn't be able to tell a difference in terms of flavor! They all have a wonderfully moist, succulent, and buttery essence to them.
Depending on the exact variety of yellow or gold potato, they could be pretty similar in terms of starch content and consistency. For example, Carola potatoes are the most similar to Yukon gold in both flavor and texture!
Can I Substitute Yellow Or Gold Potatoes For Yukon Gold
You can easily swap out these potatoes in any of your favorite recipes! Yukon golds are an all-purpose potato, meaning they can be cooked practically any way you like with great results!
They can be baked, boiled, mashed, roasted, fried, or grilled! No matter how you prepare them, they will be delicious!
If you are getting ready to prepare some yummy potato side dishes, make sure you choose the best spud for baked potatoes or mashed potatoes!
Which Is The Best
Yukon golds are the most popular variety of yellow potatoes. In fact, if you purchased a potato at the store that was only labeled as a 'yellow' or 'gold' potato, it was most likely a Yukon gold!
Actually, many people use the terms interchangeably, even though that is technically incorrect. All Yukon golds are yellow (or gold) potatoes, but not all yellow potatoes are Yukons!
Since these yummy spuds can be used interchangeably, there really isn't a 'best' option here! They all win!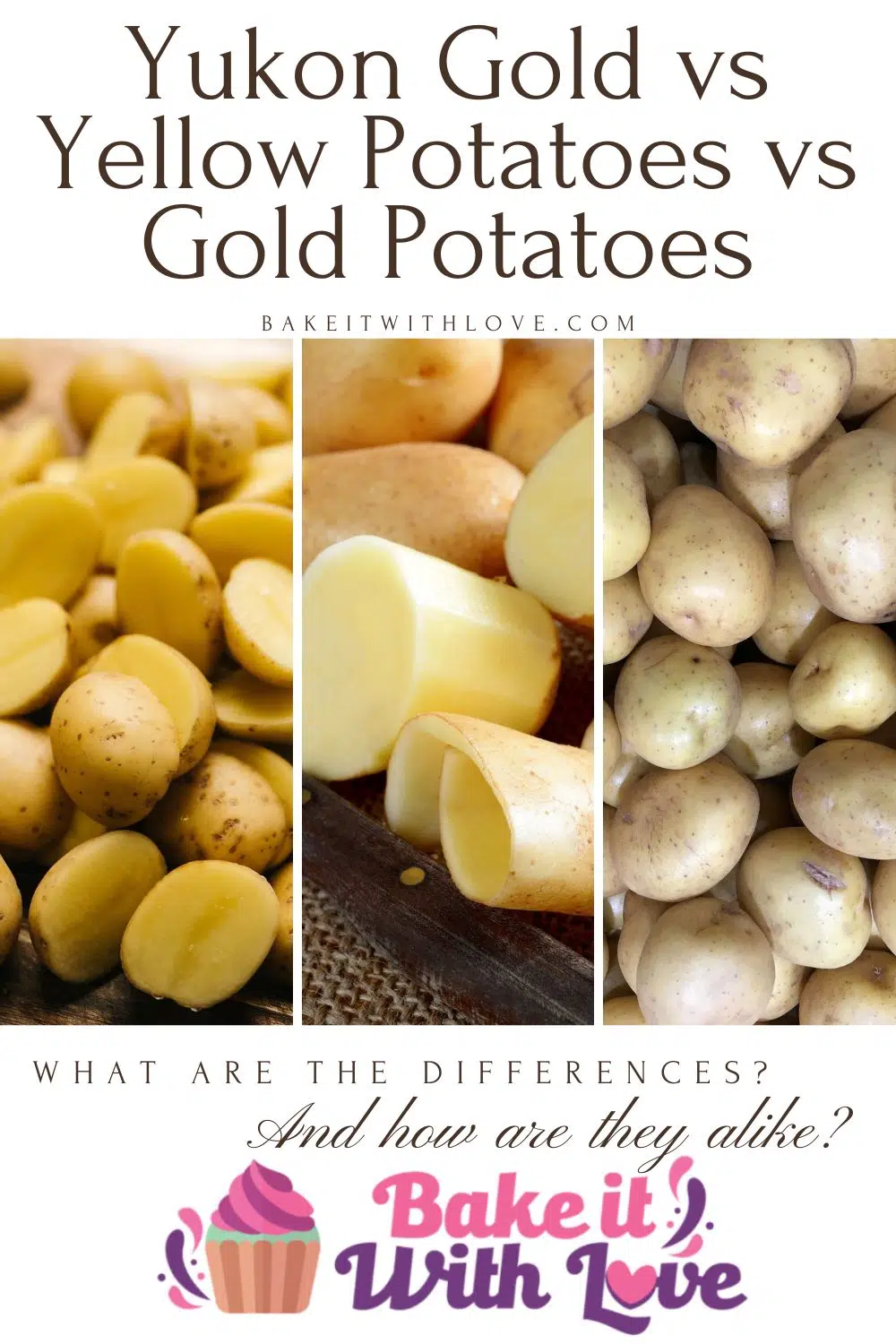 🥔 Tasty Potato Recipes
Now that you know all about these delicious potato varieties, what do you want to make first? Leave a comment down below and let me know your favorite potato!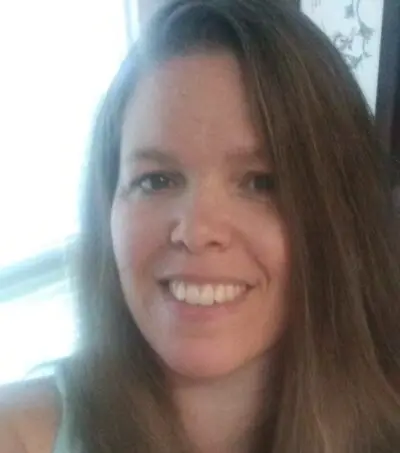 Angela is an at home chef that developed a passion for all things cooking and baking at a young age in her Grandma's kitchen. After many years in the food service industry, she now enjoys sharing all of her family favorite recipes and creating tasty dinner and amazing dessert recipes here at Bake It With Love!