If you're wondering What to Serve with Tacos, I've gathered all of my best and favorite side dishes here in one place for you! These are perfectly suited to pair with taco night meals any night of the week, or to make your Cinco de Mayo more festive and flavorful!!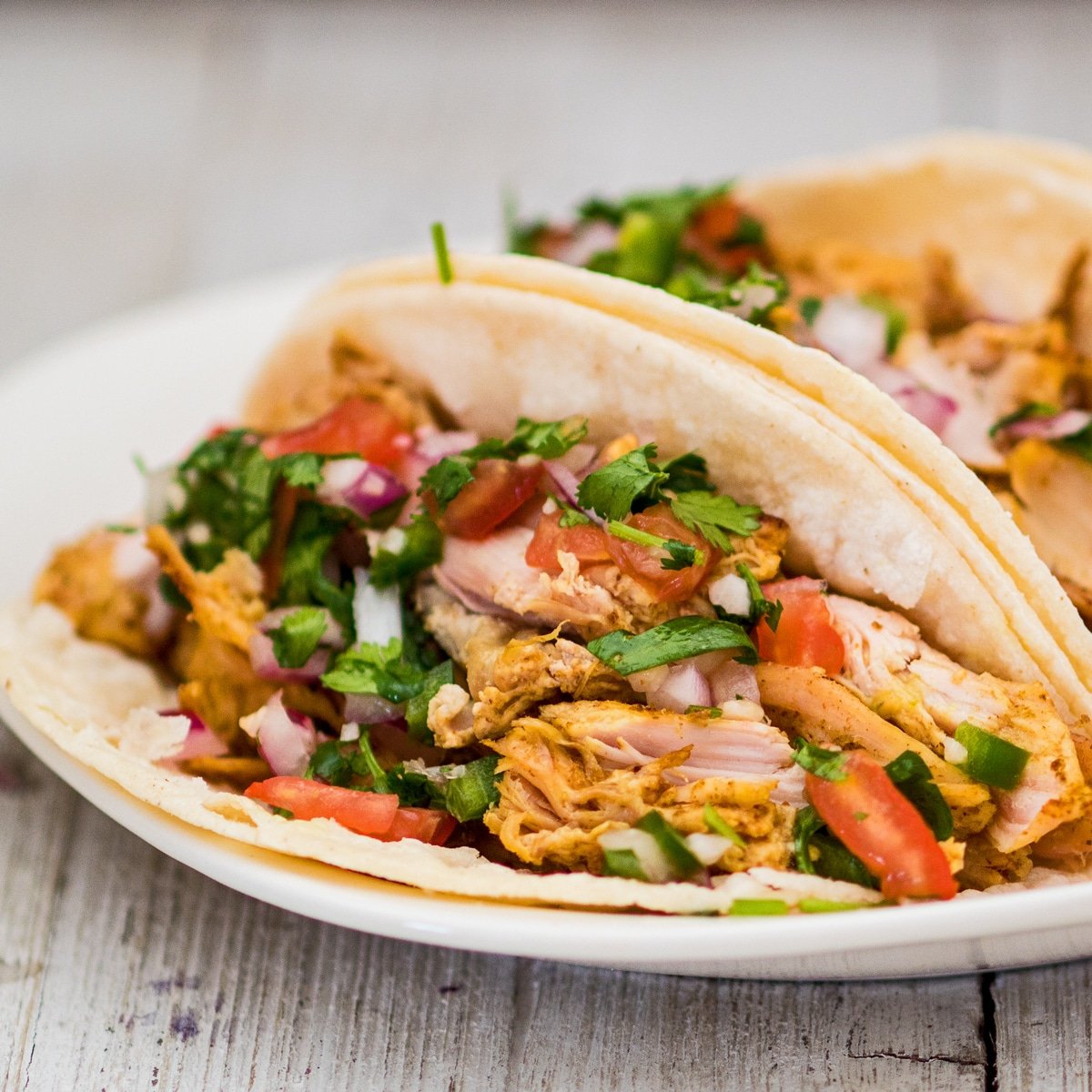 The Best Sides for Tacos: From Chips & Dip to Much More!
I love meal planning! Especially when there's something fun on the horizon! With Cinco de Mayo just days away, I had to gather up some of my favorite sides to round out a festive dinner!
Jump to:
When you're getting ready to plan out that taco dinner, don't forget to check out my homemade flour tortillas and the best taco seasoning mix! Plus I have a great assortment of tacos and taco meats to star in the meal!
Mexican Picadillo • Ground Beef Taco Meat • Pork Carnitas •
Barbacoa Beef Cheeks • Tacos Dorados • Albóndigas • Turkey Carnitas
You can also check out the tasty sides for tacos web story here!
The Best Salsas & Dips to Serve with Your Tacos
The most basic and most likely one of the most popular sides for tacos is quite simply chips and dip! Here's a great assortment of salsas and Mexican-flavored dips to choose from to start your Taco Tuesday out right!
This delightfully tasty salsa is full of rich tomato flavor with just the right amount of spice and seasoning! It's a great all-purpose salsa to serve up with any meal and absolutely perfect as a taco topping!
This tomatillo-based salsa is a personal favorite! I've been hooked on it since I fell in love with Baja Fresh in my 20's (this restaurant chain was my go-to for lunches)!
It's a super simple salsa to make and you can blacken your ingredients for a robust roasted flavor too!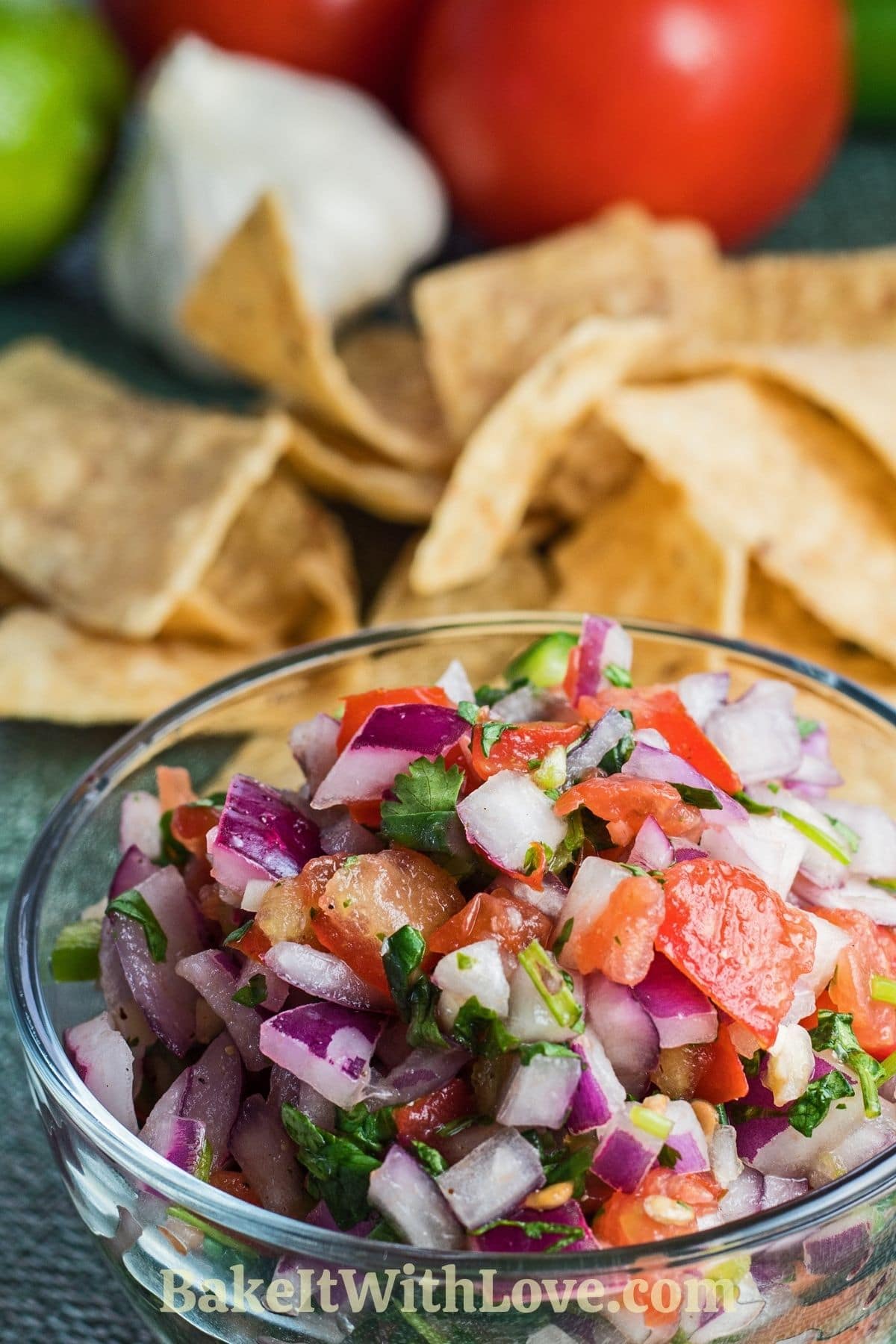 What more can I say about this classic pico?! It is SO GOOD! And once upon a time I wouldn't have touched anything with raw tomatoes with a 10-foot pole. Not anymore!
It's my husband's version that got me hooked on this quick and easy salsa. It is now a household staple for pairing with anything Mexican-inspired!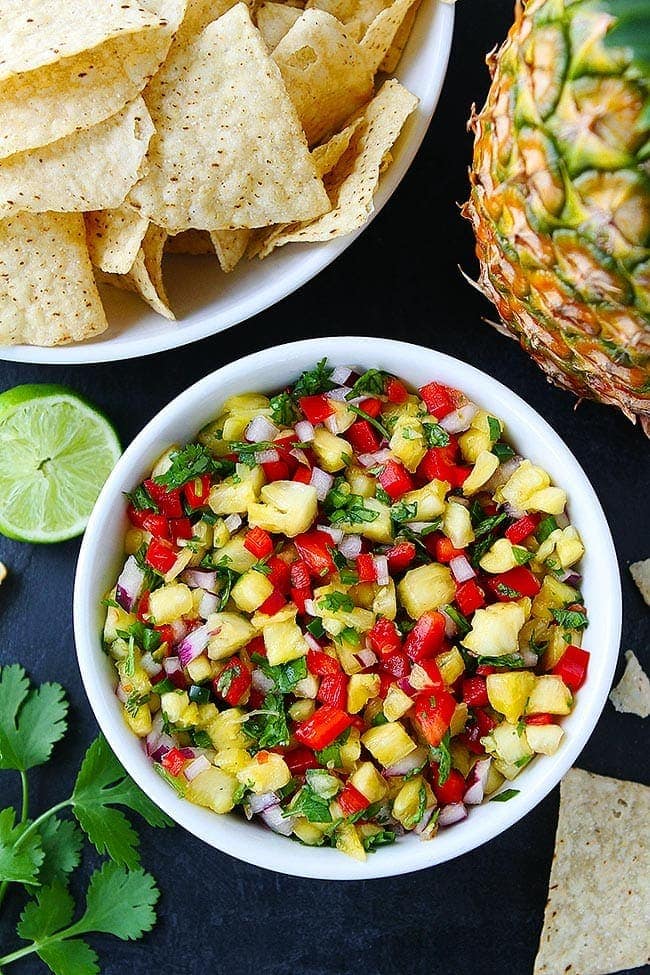 The combination of sweet pineapple in this fresh salsa is divine! It's a wonderful salsa to serve with fish tacos!
Another sweet and fruity take on fresh pico is this mango salsa! It's a wonderul salsa to use with pork carnitas!
The classic guacamole needs no extras when served up fresh! Pile up your guac on just about anything from tacos to soups, enchiladas, and much more!!
You can also try my creamy guacamole or hatch chile guacamole for some flavor variations!
OMYummy! Silky smooth cheesy queso dip is a delightful nacho or taco topping as well as a wonderful dip for chips! It's a tasty dip that will make your bag of chips disappear!
The classic 7 layer dip is an awesome appetizer or make it a meal in itself! It's one of those dishes that you could serve up 'taco bar' style and let everyone pile up their plates with their personal faves!
Beans & Rice Side Dishes Perfect for Serving With Tacos
Beans and rice side dishes are commonly served with Mexican food and I love the way that they just belong together! Plus they're a great way to stretch the dollar for some very economical meals!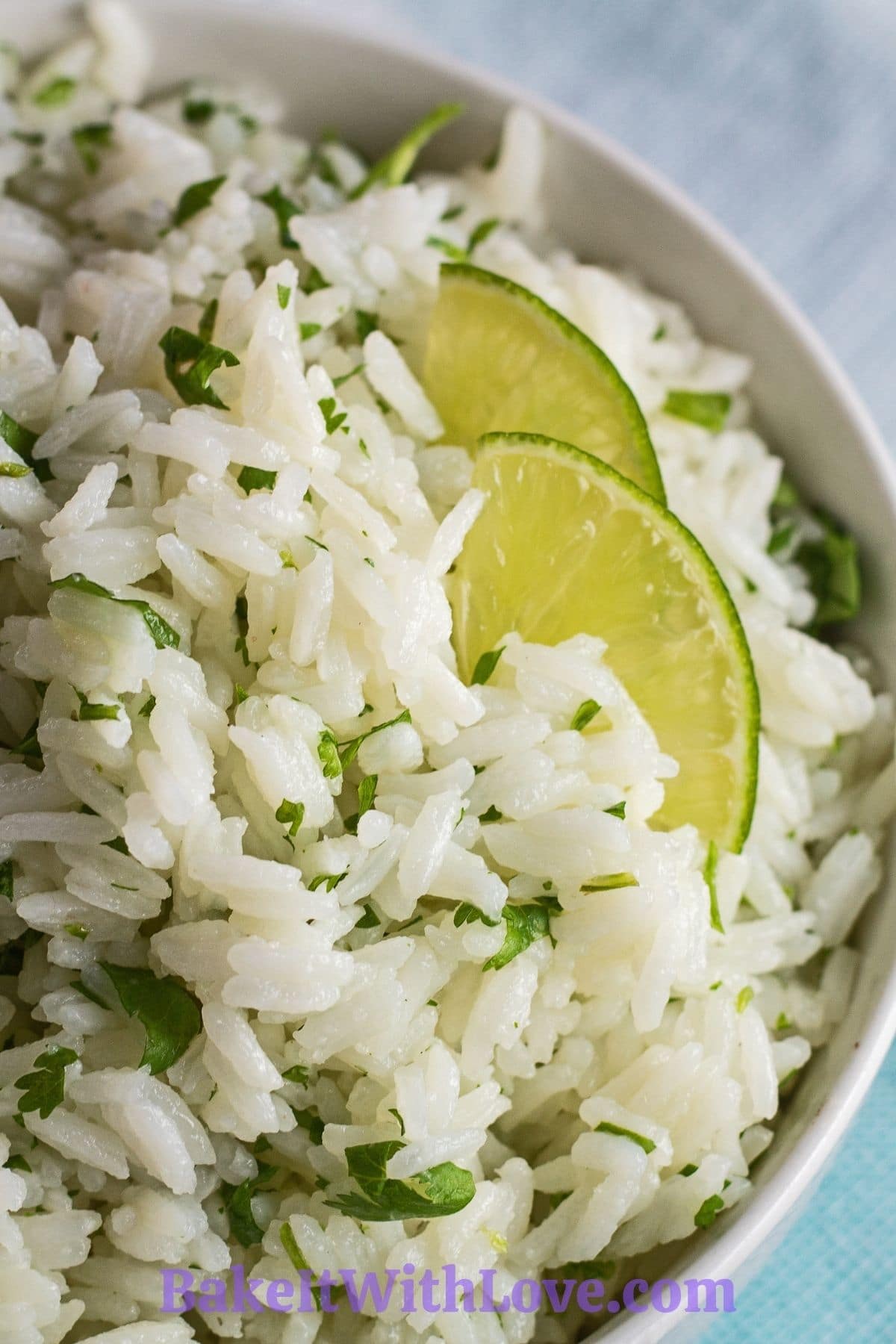 This delightfully zesty rice is a flavorful addition to burritos and burrito bowls, and is perfect with picadillo filling for your tacos too! It's a super simple upgrade to plain rice!
My Mexican rice is made restaurant style for maximum flavor! It's one of my favorite sides to serve with enchiladas or 'enchilado-style' burritos!
Homemade refried black beans is where it's at! These are incredibly easy to make but so amazingly tasty! You'll never go back to store-bought canned refried beans!
Veggie Sides & Salads to Pair With Tacos
If you're keeping your starters light (to save room for dinner, right!) you can enjoy some of these tasty veggie-based dishes! From one of my all-time favorites below (calabacitas) to an amazingly flavorful Mexican coleslaw, there's something for everyone!
You had me at summer squash, but add the corn and some heirloom cherry tomatoes and yumm! I never turn this side dish down and seriously wish that the rest of my family loved squash as much as I do!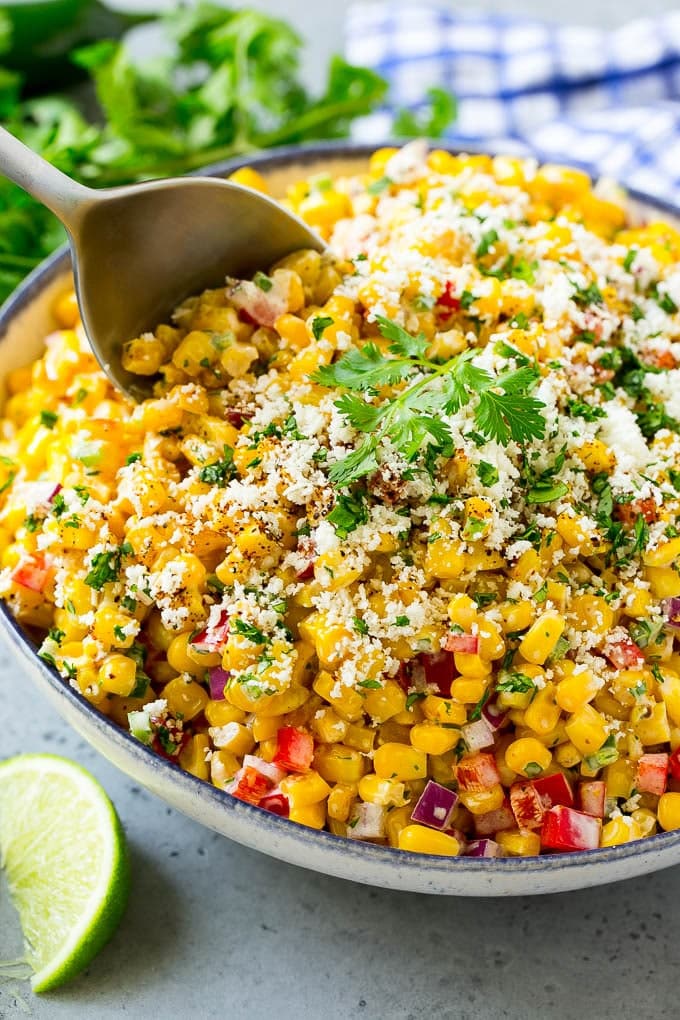 This delicious and hearty salad is another great use of fresh corn! I absolutely love topping it with some fresh cotija cheese crumbles!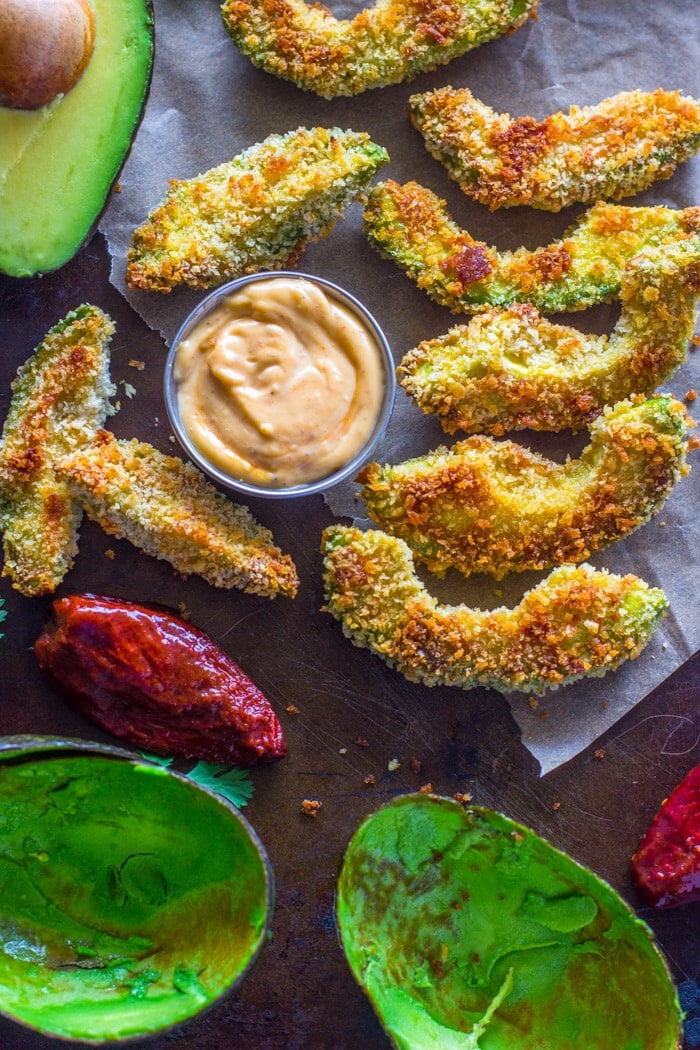 Now these are straight up my hubby's alley! Deliciously crispy avocado fries with melt-in-your-mouth buttery avocado inside. What an amazing combination!!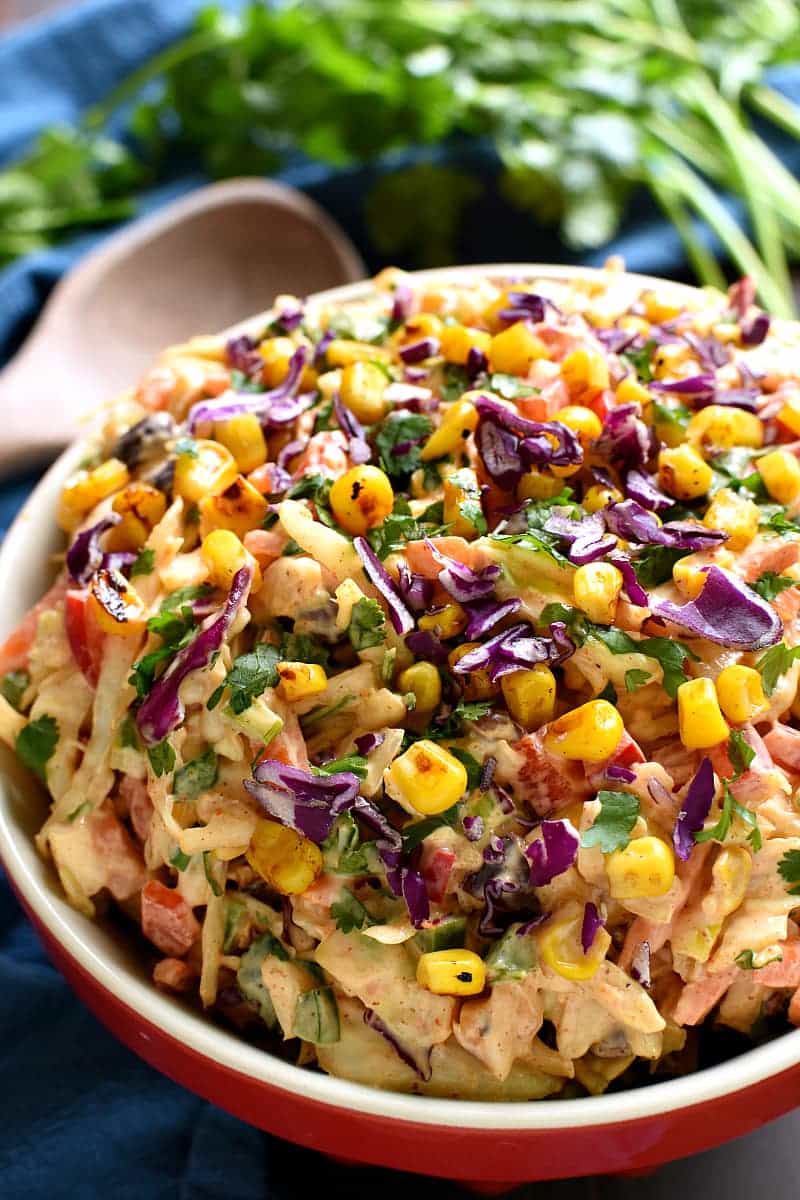 I think this may be in the running for best coleslaw ever! Crispy cabbage with a tangy Mexican-flavored dressing sounds like a match made in heaven to me!
16. Elotes (Mexican Street Corn)
If you're looking for a fun change to your standard corn on the cob, you've simply got to try these elotes! They're simple to make but a big change to the standard ear of corn!
Another great way to use up some corn on the cob, that also just happens to be a wonderful side dish, appetizer, or anytime snack! These quick and easy fritters fry up in no time at all!
📋 Recipe
What to Serve With Tacos
If you're wondering What to Serve with Tacos, I've gathered all of my best and favorite side dishes here in one place for you! These are perfectly suited to pair with taco night meals any night of the week, or to make your Cinco de Mayo more festive and flavorful!!
Ingredients
Beans & Rice Side Dishes
Instructions
Select your favorite menu items from the meal plan ideas shared here.

Prepare the appetizers, sides, or salads that you would like with your tacos.

Serve and enjoy a wonderful taco night dinner!
Nutrition
Calories:
26
kcal
|
Carbohydrates:
8
g
|
Sodium:
399
mg
|
Sugar:
5
g
|
Vitamin A:
266
IU
|
Vitamin C:
3
mg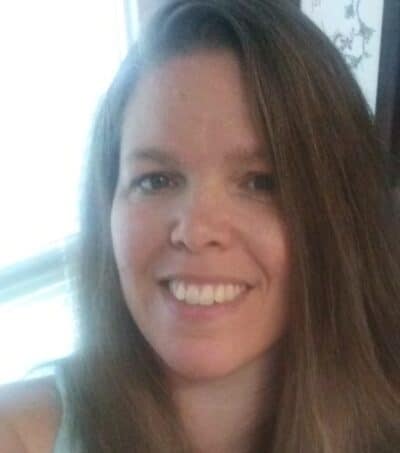 Angela is an at home chef that developed a passion for all things cooking and baking at a young age in her Grandma's kitchen. After many years in the food service industry, she now enjoys sharing all of her family favorite recipes and creating tasty dinner and amazing dessert recipes here at Bake It With Love!