If you're wondering what the key differences are between tamari vs soy sauce you can read about them here to know which sauce you should use! Tamari may be a soy sauce doppelganger but there's more to this wheat-free alternative than meets the eye!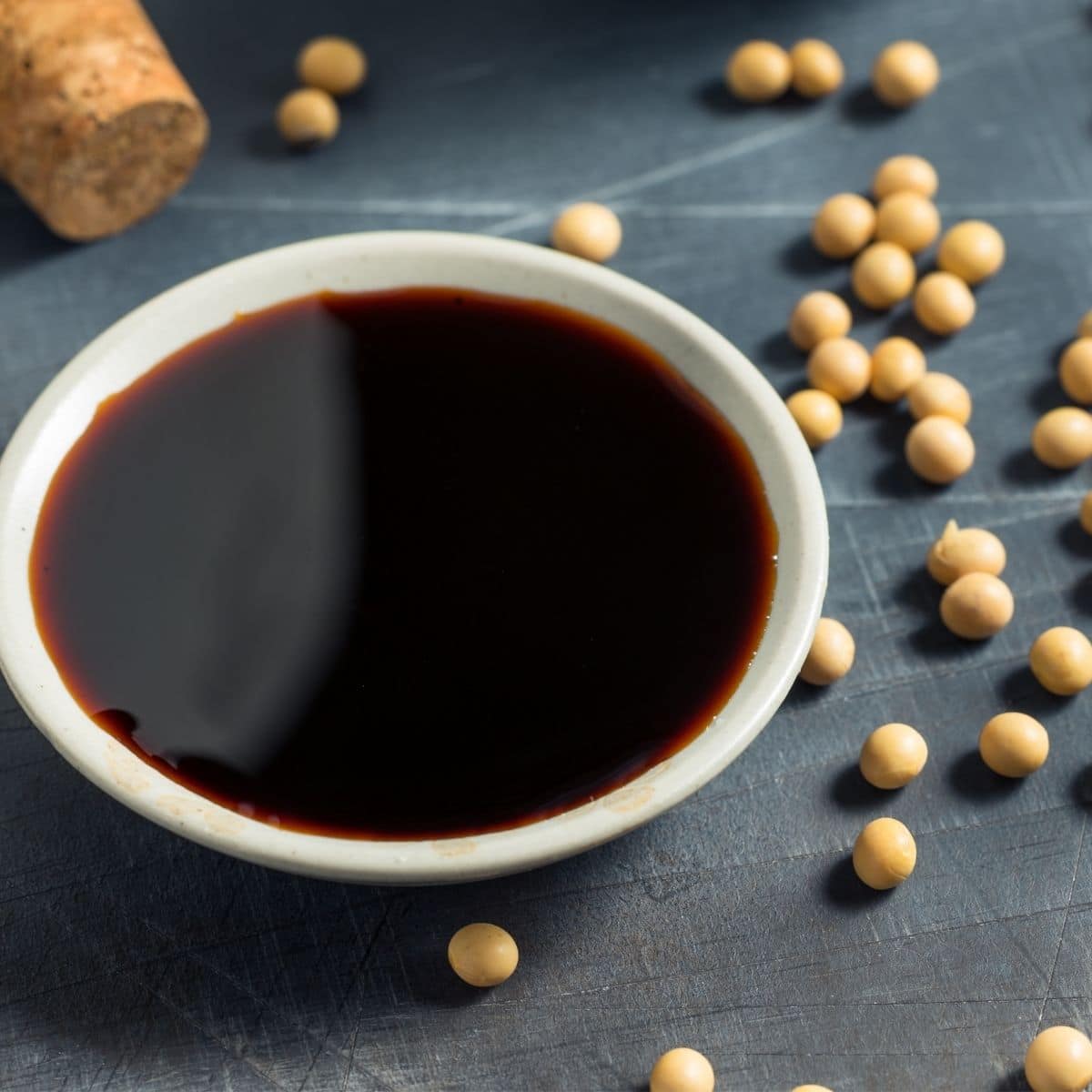 All you need to know about tamari and how it is different from soy sauce!
Even though soy sauce is an ingredient originally used in Asian cooking, it has become a common ingredient in kitchens worldwide. It is easy to find in the grocery store and because it is so inexpensive, many people keep a bottle at home (just in case).
If you asked most people if they have tried soy sauce or know what soy sauce is, they will say yes. However, if you were to ask the same number of people if they have tried or know what tamari is, you will likely get fewer "yes" answers.
Jump to:
Tamari is becoming more and more popular worldwide though, especially because of its gluten-free status. Similar in flavor and uses to soy sauce, it is worth learning more about this tasty alternative!
What is Tamari?
Tamari is a type of soy sauce that is specific to Japan. Like other soy sauces, it is also made from fermented soybeans. However, the way in which tamari is made differs greatly from soy sauce.
Tamari is the liquid that comes from the production of miso paste. Miso paste is a highly concentrated paste made from soybeans. Therefore, tamari has a naturally richer flavor profile than soy sauce.
Tamari is traditionally made with only three ingredients: soybeans, salt, and water. Therefore, it is generally a great choice for those who have a gluten allergy because it does not include any wheat (a common ingredient in soy sauce).
Even though tamari is traditionally a gluten-free product, the more popular it becomes, the more brands are starting to make it. Some brands may add wheat or make it in factories with wheat. Therefore, if you have a gluten allergy, make sure to check the label before using it.
What does Tamari Taste Like?
Tamari has a strong umami flavor that comes from the concentration of soybeans. Umami is the earthy and savory taste often associated with Asian dishes (it is also commonly used to describe the taste of mushrooms).
Even though tamari is made with salt, it is less salty than soy sauce. It also has a more balanced flavor, with a less sharp bite than soy sauce, plus a thicker consistency.
What is Tamari Used For?
Due to its consistency, tamari is ideal as a dipping sauce. Some even prefer to use it as a dipping sauce for sushi, rather than soy sauce, due to its thicker consistency and milder saltiness.
In addition to a dipping sauce, tamari can also be used in cooking to elevate the flavor of a dish. It is a good choice for stir-fries and rice and noodle dishes. Tamari is also a great choice for adding a savory flavor to marinades.
What is Soy Sauce?
Like tamari, soy sauce is also made from soybeans. However, rather than coming from the concentrated miso paste, soy sauce is made from boiling soybeans in large batches to help them ferment. Then the soybeans are pressed to expel the liquid that becomes soy sauce.
To aid in the fermentation process, ingredients like wheat are added to the soybeans. In fact, most soy sauces contain almost as much wheat as they do soybeans. Therefore, anyone with a gluten sensitivity should not eat soy sauce.
What does Soy Sauce Taste Like?
Soy sauce is also known for its distinct umami flavor that is a familiar taste in Asian dishes. If you have tried soy sauce before, you also know that it is quite salty.
A bit saltier than tamari, soy sauce also tends to have a bit more of a kick to it - with a sharp and almost vinegar-like flavor profile.
What is Soy Sauce Used For?
Soy sauce is probably the most common ingredient found in Asian cooking. It is popularly used in stir-fries and other noodle and rice dishes, the same way that tamari is used.
The main difference is that tamari is primarily used in Japan, while soy sauce is used throughout all of Asia.
On its own, soy sauce does not provide the balanced flavor that tamari offers as a dipping sauce. It is still a popular choice for simple sauce on the side though.
If you prefer a dipping sauce with a bit more complexity, try combing soy sauce with other ingredients. The simple flavor profile of soy sauce is a wonderful way to enhance the flavors surrounding it – making it a great addition to marinades and dressings.
Since soy sauce is so versatile, it is also a great substitute for many other Asian sauces.
Can You Substitute Tamari for Soy Sauce?
Just like soy sauce can be used as a substitute for several other sauces, it can also be used as a substitute for tamari. Tamari can also be used as a substitute for soy sauce.
The most common substitute between these two tends to be swapping out the soy sauce for tamari. This is often due to tamari being a gluten-free option.
Using tamari in place of soy sauce allows for those with a gluten allergy to still enjoy all the tasty dishes that just aren't the same without the umami flavor.
Typically, tamari is the less common of these two condiments. Therefore, you may not have tamari on hand, but you just might have a bottle of soy sauce hiding in the cupboard. If you have a recipe that calls for tamari you can easily swap in soy sauce.
The great thing about these two ingredients is that it is to substitute one for the other. In most recipes, you can use a simple 1:1 exchange. Especially when substituting tamari for soy sauce.
There are some things to consider when making a substitution, though.
The Biggest Differences Between Tamari vs Soy Sauce
While you can usually swap tamari for soy sauce and vice versa in an easy and even exchange, there are a couple of things to be mindful of. Specifically, the differences in saltiness and consistency.
Tamari will be thicker and less salty. Therefore, if you are using soy sauce in place of tamari consider leaving out any additional salt that the recipe calls for. You may also choose to use less soy sauce than the recipe calls for and add more as needed.
Going the other direction, replacing soy sauce with tamari, you may want to add an extra pinch of salt.
Regarding consistency, the only place you will really notice this is in a dipping sauce, marinade, or dressing. Most of the time this will not matter. You will simply have a thinner dipping sauce if you use soy sauce or a thicker one if you use tamari.
Soy-free Substitute for Soy Sauce and Tamari
Even though these two can be used interchangeably in any recipe, they are both made from soybeans. Therefore, if you have a soy allergy you will want to avoid both soy sauce and tamari.
This doesn't mean you have to give up on enjoying the rich flavors these two sauces offer though. The best soy-free substitute for soy sauce and tamari is coconut aminos.
Coconut Aminos are made from processing the sap of coconut trees with sea salt. The result is a dark and savory sauce that resembles both tamari and soy sauce, but without the soy and gluten!
In most recipes, you can use coconut aminos as a simple 1:1 exchange for tamari or soy sauce.
When it comes to soy sauce vs tamari, there is no winner – just two different delicious choices! Choose the one that works best for you, your diet, and your cooking preferences.
Do you love a recipe you tried? Please leave a 5-star 🌟rating in the recipe card below and/or a review in the comments section further down the page.

Stay in touch with me through social media @ Pinterest, Facebook, Instagram, or Twitter! Don't forget to tag me when you try one of my recipes!
📋 Recipe
Print Recipe
Leave A Comment
Love This Recipe?
Click On A Star To Rate It!
Tamari vs Soy Sauce: Homemade Soy Sauce Recipe (+When To Use Each!)
If you're wondering what the key differences are between tamari vs soy sauce you can read about them here to know which sauce you should use! Tamari may be a soy sauce doppelganger but there's more to this wheat-free alternative than meets the eye!
Pin Recipe
Share on Facebook
Ingredients
1 ½

cups

boiling water

¼

cup

beef bouillon granules

¼

cup

apple cider vinegar

1

tablespoon

dark molasses

1

teaspoon

sesame seed oil

(or vegetable oil, or canola oil)

1

pinch

ground black pepper
Instructions
Bring water to a boil and whisk in all the ingredients. When the bouillon granules have dissolved completely, remove and use.

1 ½ cups boiling water,

¼ cup beef bouillon granules,

¼ cup apple cider vinegar,

1 tablespoon dark molasses,

1 teaspoon sesame seed oil,

1 pinch ground black pepper

Store in an airtight container and keep refrigerated for up to 1 month.
Equipment You May Need
Notes
*Nutritional information is calculated for ½ cup servings.
Yields 2 cups homemade soy sauce.
Nutrition
Calories:
52
kcal
(3%)
|
Carbohydrates:
6
g
(2%)
|
Protein:
3
g
(6%)
|
Fat:
2
g
(3%)
|
Saturated Fat:
1
g
(6%)
|
Polyunsaturated Fat:
1
g
|
Monounsaturated Fat:
1
g
|
Cholesterol:
1
mg
|
Sodium:
3556
mg
(155%)
|
Potassium:
144
mg
(4%)
|
Fiber:
1
g
(4%)
|
Sugar:
6
g
(7%)
|
Vitamin A:
1
IU
|
Calcium:
23
mg
(2%)
|
Iron:
1
mg
(6%)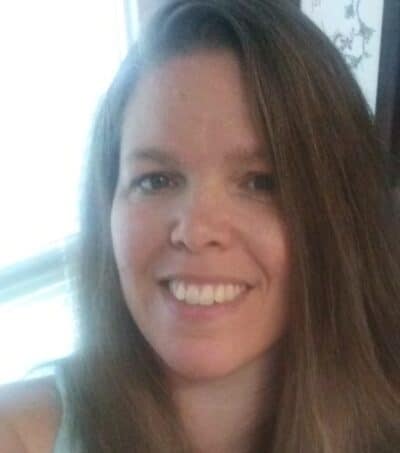 Angela is an at home chef that developed a passion for all things cooking and baking at a young age in her Grandma's kitchen. After many years in the food service industry, she now enjoys sharing all of her family favorite recipes and creating tasty dinner and amazing dessert recipes here at Bake It With Love!