If you need a peanut substitute, I have all of the best options for replacing peanuts in any recipe listed right here! Whether you have an allergy, you don't like the taste, or you simply can't find peanuts, you have plenty of other ingredients to choose from. Any of these easy alternatives will work in a pinch!
Best Peanut Substitutes
Despite peanuts being a fan favorite at places like baseball games, peanuts have started to fade out in popularity in society. This is because of the rise in peanut allergies.
A peanut allergy is one of the most common allergic reactions in the world. Especially in young children. Therefore, peanut substitutes are important to know about.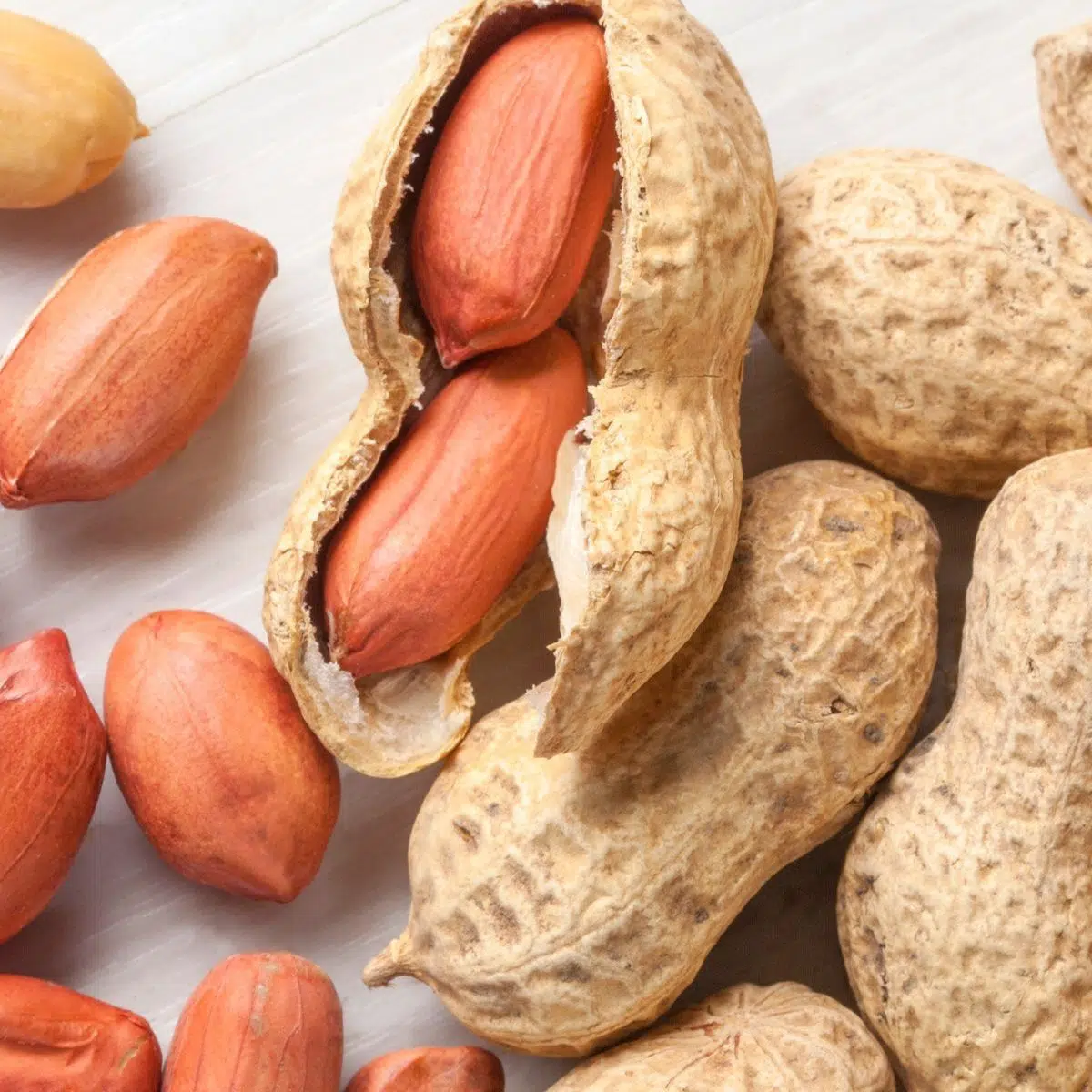 Jump to:
While the use of peanuts in public venues and restaurants and airplanes may be fading, they are still commonly used in cooking and baking. Therefore, even if you don't have a peanut allergy, you may know someone who does.
Even if you don't know for sure if someone has a peanut allergy it is helpful to keep it in mind when baking for others. To avoid a potential allergic reaction when giving baked goods to other people choose a peanut alternative from the list below.
How Peanuts are Used
You may automatically think of sweet treats like peanut butter cookies when thinking about recipes with peanuts. However, peanuts are equally delicious in savory situations. These versatile "nuts" can be used in sweet trail mixes or savory mixes with seasoning.
They are a delicious alternative to breadcrumbs when they are crushed up and used as a coating. In addition, they can be a savory topping on salads or add a salty contrast to sweet treats like ice cream.
While many of the substitutes below are great for both sweet and savory recipes, pay attention to any that may not be the best choice for certain recipes.
Substitutes to Avoid for Allergies
Before I share with you the best substitutes for peanuts, I want to point out that peanuts are a legume (bean) rather than a nut. However, it looks and tastes like other tree nuts due to its properties. This is important to note because while some people only have an allergy to peanuts some may also be allergic to tree nuts (pecans, almonds, walnuts, etc.)
Therefore, as you look through the alternatives below keep in mind that if you are cooking for someone that you don't know well it may be best to avoid any type of nut (like Brazil nuts).
1. Roasted Beans
Since peanuts are technically a bean (or legume) it shouldn't be shocking that you can replace them with other beans. Although, it may sound a little bit weird.
While you don't want to use soft beans, roasted beans are a great choice! They are easy to make as well. Simply take a can of beans, drain them, and toss them on a cookie sheet. Spray them with a bit of cooking spray and a dash of salt (if you choose).
Roast them at 400°F (205°C) until they get crunchy. Make sure to stir them occasionally so they get toasted on all sides and don't burn. Chickpeas, edamame (shelled), and white beans are all great choices for toasting.
The overall taste of roasted beans is a bit earthier than peanuts. However, roasted beans can be used in place of peanuts in most recipes. They are especially great as a crunchy topping for savory dishes. Use in a 1:1 exchange.
2. Pretzels
One of the beloved characteristics of peanuts is the perfect crunchy and salty combo. There is another snack food with those same qualities – pretzels!
Pretzels are a great choice for mimicking the taste and texture of peanuts. They are especially great in sweet desserts when you want that salty and sweet combo. In addition, pretzels are a tasty choice to use crushed up as a coating for baked/fried chicken.
One thing to keep in mind is that because pretzels are made out of flour they will lose their crunchiness if combined with liquid. Therefore, when using them as a topping (on salads or ice cream) add them immediately before eating.
Crushed or broken pretzels can be used in a 1:1 ratio for peanuts.
3. Pretzels + Chickpea Flour
This unique combination works well for baked treats like peanut butter cookies. The chickpea flour provides a nutty flavor, and the pretzels provide a crunchy texture.
To use as a substitute, swap out your all-purpose flour for chickpea flour in a 1:1 ratio. Then add broken-up pieces of pretzels to the batter or dough. Use as many pretzels as you like depending on the texture you want to achieve.
4. Sunflower Seeds
Seeds are one of the best substitutes for any type of nut, including peanuts. Sunflower seeds have a soft crunch that resembles the texture of peanuts. They also have an earthy flavor that pairs well with foods often combined with peanuts.
They are an especially great substitute for a topping on salads and other similar dishes. You can also these to baked goods. However, since sunflower seeds are quite small (make sure you are using the shelled version) it will change the consistency of your recipe a bit.
Start with half to three-quarters of the measurement due to the difference in volume. Use salted or unsalted depending on what your recipe calls for.
5. Pumpkin Seeds
Pumpkin seeds (or pepitas) are another great seed alternative. A little bit larger than sunflower seeds, pumpkin seeds are best used when roasted. This brings out the crunchy texture and earthy flavor.
The size and texture of roasted pumpkin seeds make them a great choice for recipes where you want to maintain a texture similar to chopped peanuts. These seeds can be used salted or unsalted (depending on your recipe). Remember to use pumpkin seeds without the shells.
Since these are closer in size and volume to peanuts, you can use a 1:1 ratio. However, if you want to go slowly start with ¾ of what the recipe calls for.
6. Brazil Nuts
Brazil nuts are tree nuts. Therefore, if you are trying to avoid a peanut allergy but not a tree nut allergy, these are an excellent choice.
While these nuts are larger than peanuts, they are one of the best choices for a mild and earthy flavor that resembles peanuts. Moreover, they are easy to chop up to the desired size.
If you can use Brazil nuts this is one of my favorite substitutes for peanuts in baked goods. Chop them up to the size you need and use them in a 1:1 ratio for peanuts.
7. Pilli Nuts
Native to the Philippines, these nuts are less common in the United States. However, as they have become more easily available worldwide, they have found growing popularity as a substitute for peanuts.
Pilli nuts have a similar flavor to peanuts. Moreover, they have a nice nutty texture that is perfect for any recipe. If you can find Pilli nuts give them a try in place of peanuts in any dish. Use in a 1:1 ratio.
Make sure you find packaged Pilli nuts that are already shelled though! One reason these are not as widely known is that they are extremely difficult to get out of the shell.
8. Tiger Nuts
Another alternative you may not have heard of is tiger nuts. Like peanuts, these are technically not a nut. They are a tuber (root vegetable) that grows underground.
These unique "nuts" are crunchy, nutty, and (obviously) a little earthy. Therefore, they pair best with sweet ingredients that can balance out the earthy tones. While they can be used in savory dishes, the flavor can be a bit too much.
To avoid overpowering the flavor of savory dishes, use only a quarter to half of the recommended measurement. However, in sweet treats, you can use a 1:1 exchange for peanuts.
Peanut Butter Alternatives
While this post is specifically about peanut substitutes it is worth noting some of the best substitutes for peanut butter since sometimes peanut butter can be used in place of whole peanuts in cooking.
If you need a peanut butter substitute any of these choices are great options. In addition, depending on your recipe these can also be great alternatives to peanuts for a nice nutty flavor.
Tahini
Sunflower Seed Butter
Coconut Butter
Watermelon seed butter
Cookie Butter
Take a look at my all-inclusive post on the subject for more peanut butter substitutes.
More great guides to substitutions to help you out with all of your cooking!
I hope you have found the right peanut butter substitute for your recipe! Tell me all about what you're making in the comments below and what peanut substitute you picked to use!
Do you love a recipe you tried? Please leave a 5-star 🌟rating in the recipe card below and/or a review in the comments section further down the page.
Stay in touch with me through social media @ Pinterest, Facebook, Instagram, or Twitter! Subscribe to the newsletter today (no spam, I promise)! Don't forget to tag me when you try one of my recipes!
📋 Recipe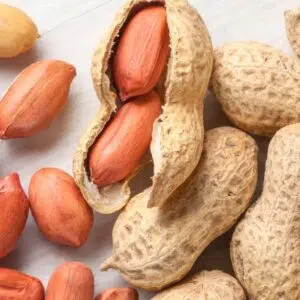 Print Recipe
Leave A Comment
Love This Recipe?
Click On A Star To Rate It!
Best Peanut Substitute: Roasted Beans & Pretzels (+More Great Alternatives!)
If you need a peanut substitute, I have all of the best options for replacing peanuts in any recipe listed right here! Whether you have an allergy, you don't like the taste, or you simply can't find peanuts, you have plenty of other ingredients to choose from. Any of these easy alternatives will work in a pinch!
Pin Recipe
Share on Facebook
Ingredients
½

cup

roasted beans

½

cup

pretzels
Help Us Out!
If you love a recipe, be sure to come back and share your ratings. This helps future users, and allows me to continue sharing free recipes! Angela
Instructions
Roasted Beans
Transfer drained canned beans to a baking sheet then spray with cooking spray. Roast at 400°F (205°C) for about 30-35 minutes. Be sure to toss the beans occasionally to evenly roast.

Use the roasted beans in an even 1:1 ratio for replacing peanuts in almost any recipe, but particularly in savory dishes and salads.
Hard Pretzels
Crush your salted pretzels and add them as a topping to both sweet and savory dishes in a 1:1 ratio for substitution.
Notes
*Nutritional information is calculated for the roasted beans only.
You can use your favorite canned beans to make roasted beans. I like white beans (cannellini and great northern are my faves, but butter beans are tasty too!) and garbanzo beans the best. However, black beans, kidney beans, pinto beans or any firm bean will work wonderfully.
Nutrition
Calories:
101
kcal
(5%)
|
Carbohydrates:
19
g
(6%)
|
Protein:
7
g
(14%)
|
Fat:
0.3
g
|
Saturated Fat:
0.1
g
(1%)
|
Polyunsaturated Fat:
0.1
g
|
Monounsaturated Fat:
0.02
g
|
Sodium:
4
mg
|
Potassium:
311
mg
(9%)
|
Fiber:
4
g
(17%)
|
Vitamin C:
1
mg
(1%)
|
Calcium:
47
mg
(5%)
|
Iron:
1
mg
(6%)
best peanut alternatives, best peanut substitutes to use in recipes, how to replace peanuts in recipes, nut-free peanut substitutes, Peanut Substitute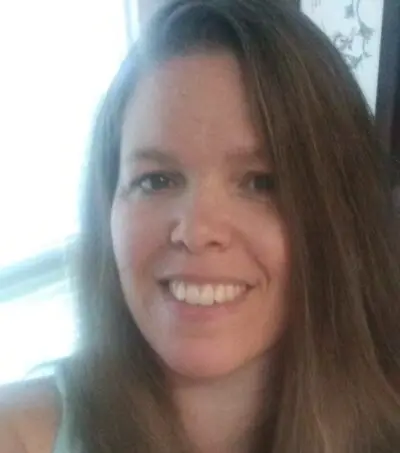 Angela is an at home chef that developed a passion for all things cooking and baking at a young age in her Grandma's kitchen. After many years in the food service industry, she now enjoys sharing all of her family favorite recipes and creating tasty dinner and amazing dessert recipes here at Bake It With Love!