New Things, Thoughts, and Upcoming Changes...
Well, first off you have probably noticed that we are currently undergoing the change from our previous domain name (delectablecookingandbaking.com) to our new domain here at BakeItWithLove.com! There are several reasons for the change, one of the best reasons for anyone that enjoys the site is that the new name is much SHORTER 😉 Please bear with us while update each of the recipes, but also know that the old domain will always point you right back to the correct site...so hopefully it is a very painless transition.
We've taken a couple of long breaks due to family events and have endured the loss of our son, Logan, that had enlisted in the ARMY and headed out to start his journey with them just before his eighteenth birthday. Now, in the aftermath, we feel the need to stay busy and once we are caught up making sure all of the recipes throughout the site are updated you should see a constant flow of new recipes and videos!
We will add the option to follow Bake It With Love via email subscription but promise that we will keep it to weekly updates.
Another big change is that while we had been actively searching for a new home for quite a while, the change has finally been made and we are (almost) all settled into our new little mini-farm. We are very excited to share upcoming projects (the chicken coop and run are first), gardening info and tips, canning and pickling, and LOTS of cute baby critter pics as soon as the fuzzy little loves arrive!
Last Updated: April 2nd, 2017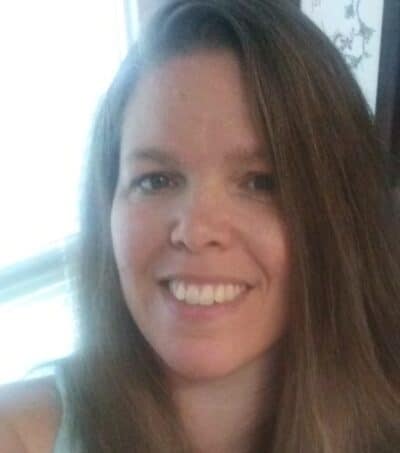 Angela is an at home chef that developed a passion for all things cooking and baking at a young age in her Grandma's kitchen. After many years in the food service industry, she now enjoys sharing all of her family favorite recipes and creating tasty dinner and amazing dessert recipes here at Bake It With Love!