These lunch ideas include delicious, filling, and easy-to-make lunch recipes that are perfect for bringing to work or school. From sandwiches, pasta dishes, soups, and salads, to creative ways of using leftovers, this page is here to provide you with a variety of tasty lunchtime options! From hearty sit-down lunches to quick recipes you can eat on the go, there's something here for everyone!
Best Lunch Recipes To Make
I have rounded up some of the best sandwiches, pasta dishes, soups, salads, and more for all your lunchtime needs. From classic favorites to creative new dishes, there is a wide variety of lunch ideas to choose from!
Even if you have leftovers from dinner the night before, you can still create a delicious and satisfying lunch with a few extra ingredients. With these recipes, you'll be looking forward to lunch every day!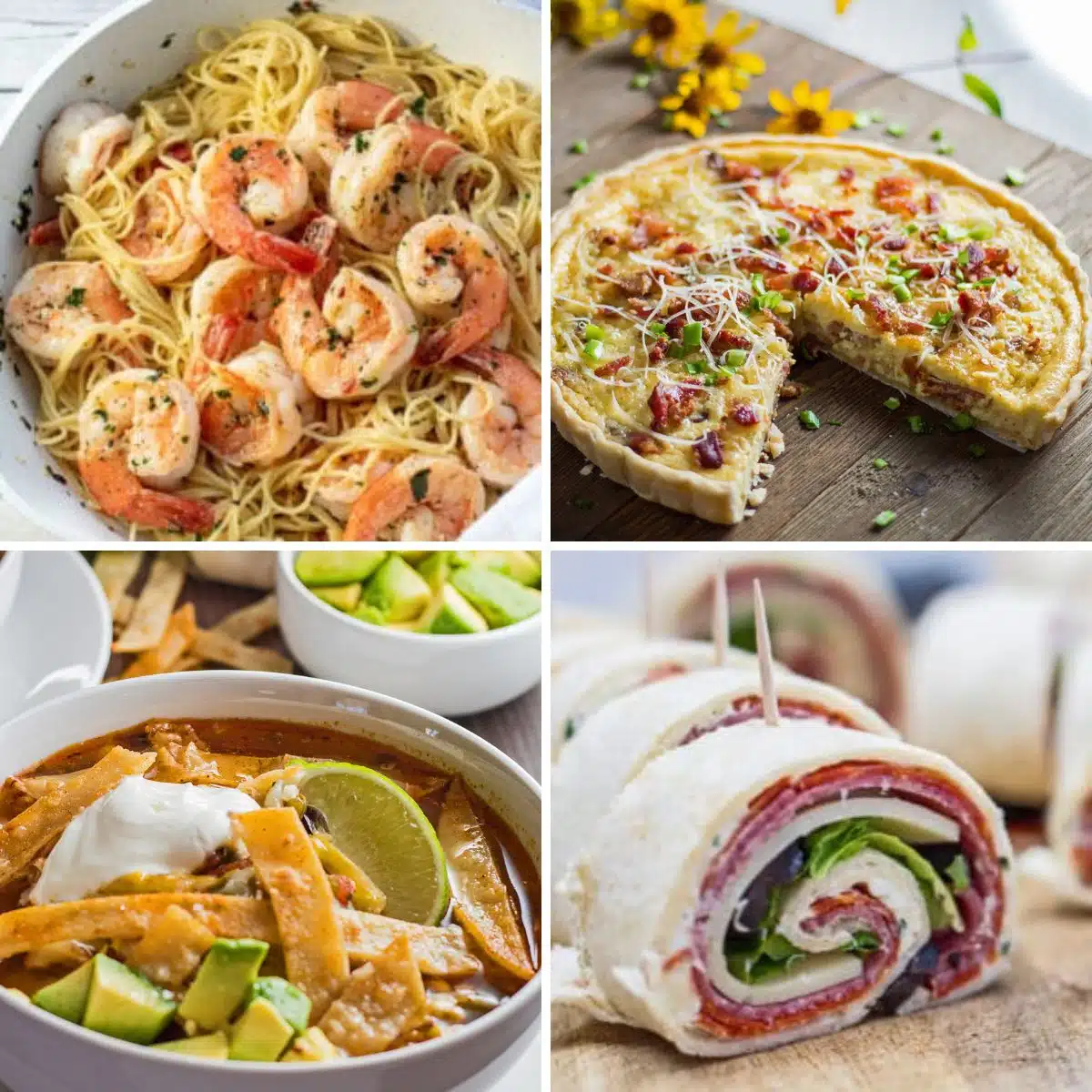 Jump to:
Want More Recipes? Enter your email below and we'll send them straight to your inbox!
There are many popular lunch ideas that are quick, easy, and satisfying. Here are a few examples:
Sandwiches
Sandwiches are a classic lunch choice that can be customized in countless ways. Try making a turkey, avocado, and bacon sandwich on whole wheat bread or a grilled cheese sandwich with tomato soup.
Fried Bologna and Egg Sandwich - Pan-fried bologna and eggs with cheese between two slices of bread are delicious any time of day.
Fish Stick Sandwich - Fish sticks on a sandwich, what's not to love? This recipe is 100% kid approved!
Breakfast Sandwich - Breakfast sandwiches are still delicious at lunchtime! This one is fully loaded with eggs, breakfast sausage, crispy bacon, Canadian bacon, and of course, cheese!
Chicken Parmesan Sandwich - Slices of crispy breaded chicken breast topped with melted mozzarella cheese and marinara sauce on sliced French rolls (or any deli-style Italian bread).
Lobster Breakfast Sandwich - If you're craving a breakfast sandwich mid-day, why not go all out? Try this easy and delicious breakfast sandwich with fresh lobster meat and scrambled eggs on a brioche bun!
Tuna Melt Sandwich - For lunch, enjoy an open-faced tuna melt with cheddar and tomatoes, or close it up for an even heartier meal!
Chicken Club Sandwich - Pan-seared chicken breast with bacon and all the toppings. I love to split this sandwich in half and pair it with soup as a lunch for 2!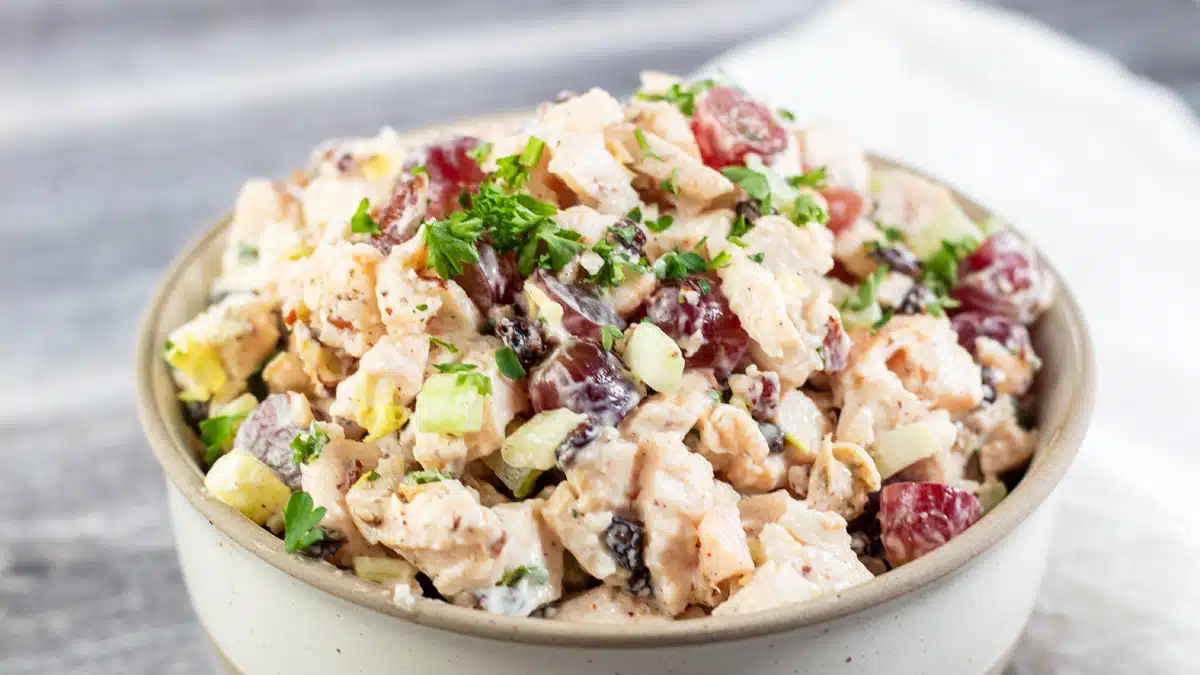 Salads
Salads are a great way to incorporate vegetables and protein into your lunch. They come in a wide variety of flavors and textures - from classic lettuce salads to potato salads, even chicken salads and fruit salads!
More Tasty Salads To Serve For Lunch
>>>>See all of my recipes HERE<<<<
Wraps
Wraps are a convenient lunch option that can be filled with a variety of ingredients. Try a chicken Caesar wrap, a veggie wrap with hummus and roasted vegetables, or a buffalo chicken wrap with blue cheese dressing.
Pinwheel Sandwiches - Add your favorite sandwich toppings, roll it up, and slice it into tasty finger sandwiches! I featured 3 of my favorite varieties to try!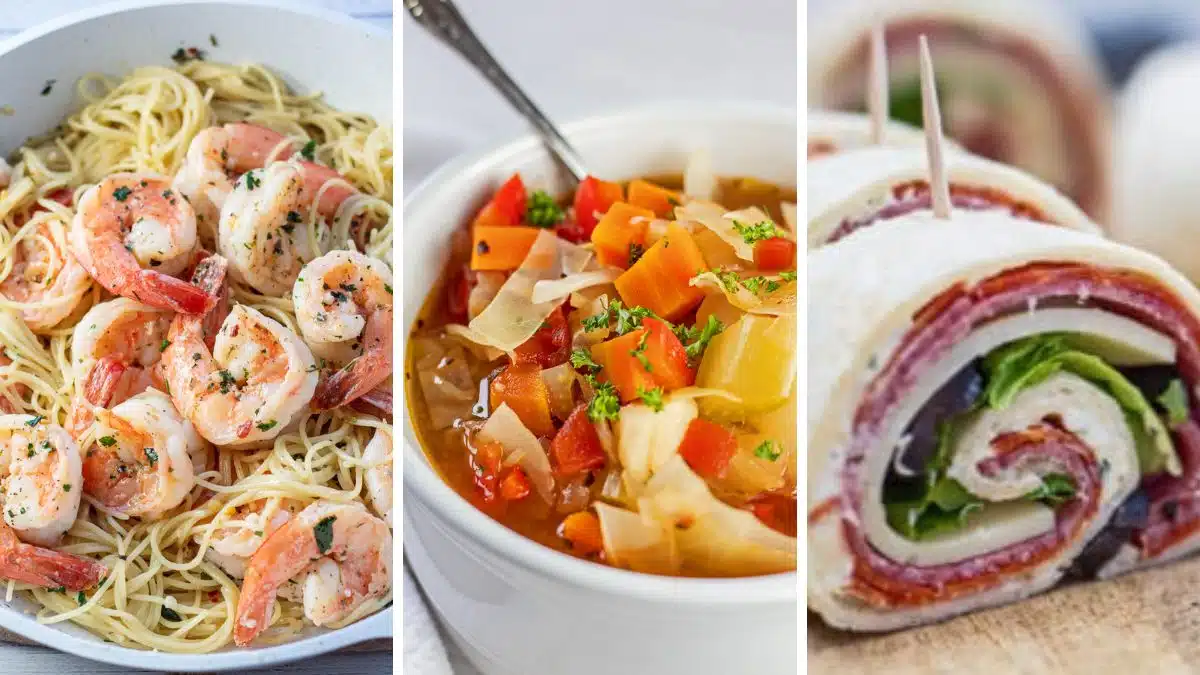 Quick Pasta Lunch Dishes
Pasta dishes can be a filling and comforting lunch option. Try making a cold pasta salad with cherry tomatoes, mozzarella, and basil or a warm pasta dish with marinara sauce and meatballs.
More Great Pasta Lunch Ideas
Easy Soups For Lunches
Soup can be a warm and comforting lunch option. Try making vegetable soup with barley or lentils or chicken noodle soup with homemade broth.
Creamy Yellow Squash Soup - If you have some summer squash on hand, you can use it to make this quick and richly flavorful soup for lunch!
Leftover Turkey Noodle Soup - Chop up some leftover turkey and use it to make savory turkey noodle soup!
Detox Cabbage Soup - If you're looking for a light-yet-satisfying lunch that won't weigh you down all day, detox cabbage soup is the way to go!
4 Ingredient Potato Soup - The name says it all, it doesn't get easier than this creamy potato soup made with just 4 ingredients!
Roasted Tomato Basil Soup - Pair this homemade tomato soup with a grilled cheese sandwich for a filling meal, or enjoy it on its own as a lighter lunch!
Benihana Onion Soup - Mushrooms, scallions, and fried onions, in a rich and savory broth.
Creamy Cauliflower Ham Soup - Use your leftover ham to make this super easy and comforting creamy cauliflower soup!
Italian Chicken Pastina Soup - Tender chunks of chicken and veggies with orzo pasta in a rich and savory broth.
More Amazing Soups To Serve For Lunch
Rice Bowls
Rice bowls are a popular lunch option that can be filled with protein, vegetables, and grains. Try making a teriyaki chicken rice bowl with broccoli and carrots or a vegetarian bowl with roasted sweet potato, black beans, and avocado.
Red Beans And Rice - A zesty Cajun classic made with canned beans to cut down on prep time!
Dirty Rice - Ground beef, ground pork, veggies, and rice with lots of Cajun flavor!
Meal Prep Sweet and Sour Chicken - Plan multiple lunches at once with this easy and nutritious meal prep sweet and sour chicken!
Instant Pot Mongolian Chicken - I like to whip up this Mongolian chicken the night before and enjoy it with white rice for lunch the next day!
Quiche
Quiches or frittatas can be a tasty and filling lunch option. Try making a spinach and feta quiche or a mushroom and goat cheese frittata.
Quiche Lorraine - Bacon, cheese and a rich eggy custard come together in this classic French tart.
Hash Brown Crust Sausage Cheddar Quiche - Breakfast for lunch is always acceptable! This quiche has all the breakfast classics - hash browns, sausage, eggs, and cheese!
Ham & Cheese Quiche - An open-faced butter pastry crust loaded with chunks of ham, cheese, and a delicious egg-based custard!
If you're looking for some tasty side dishes to pair with your quiche, be sure to stop by my page dedicated to what to serve with quiche!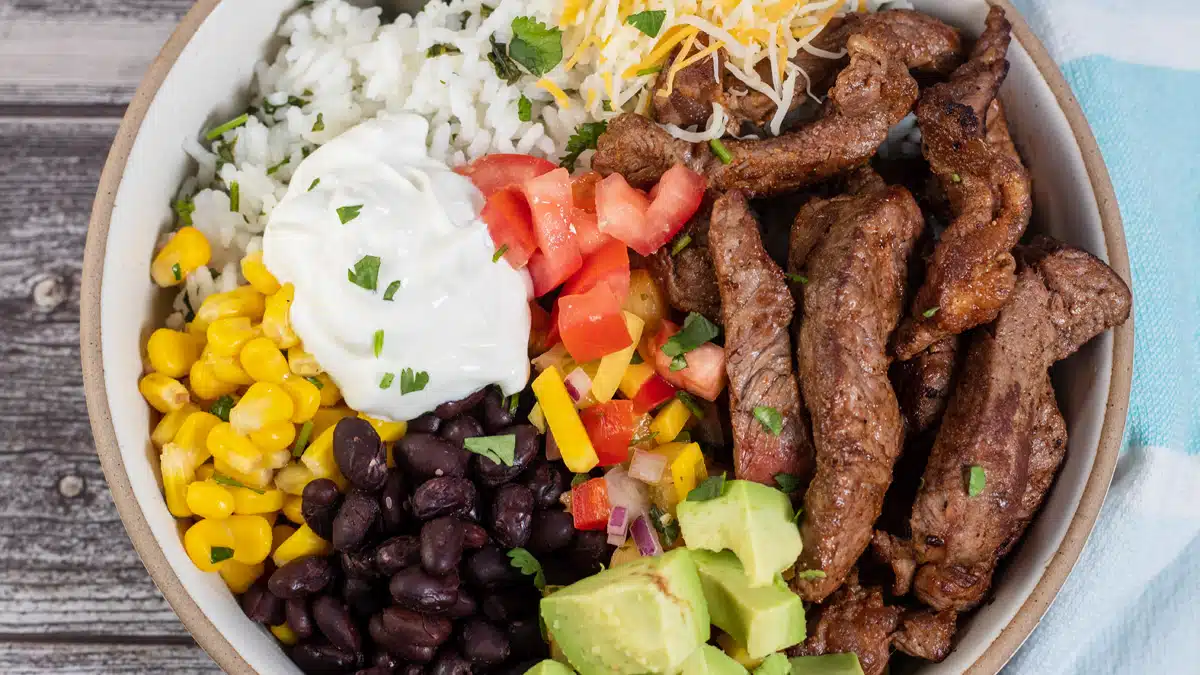 Burrito Lunch Bowls
Burrito bowls are a delicious and nutritious lunch option that can be made with rice, beans, vegetables, and meat or tofu. Pack the ingredients separately and assemble the bowl when you're ready to eat.
Steak Burrito Bowl - Cilantro lime rice, steak, and all your favorite taco fixings make for an awesome Tex-Mex-inspired lunch!
Chicken Burrito Bowl - Swap the steak for chicken and add a side of your favorite salsa for a truly tasty burrito bowl.
Shrimp Burrito Bowl - If time is a concern, shrimp is about the quickest protein you can make! Toss some on your burrito bowl and enjoy!
Leftover Lunch Ideas
Leftovers from dinner can make a great lunch option. Simply pack them in a container and reheat them in the microwave when you're ready to eat - or you can use them to create new delicious recipes like these!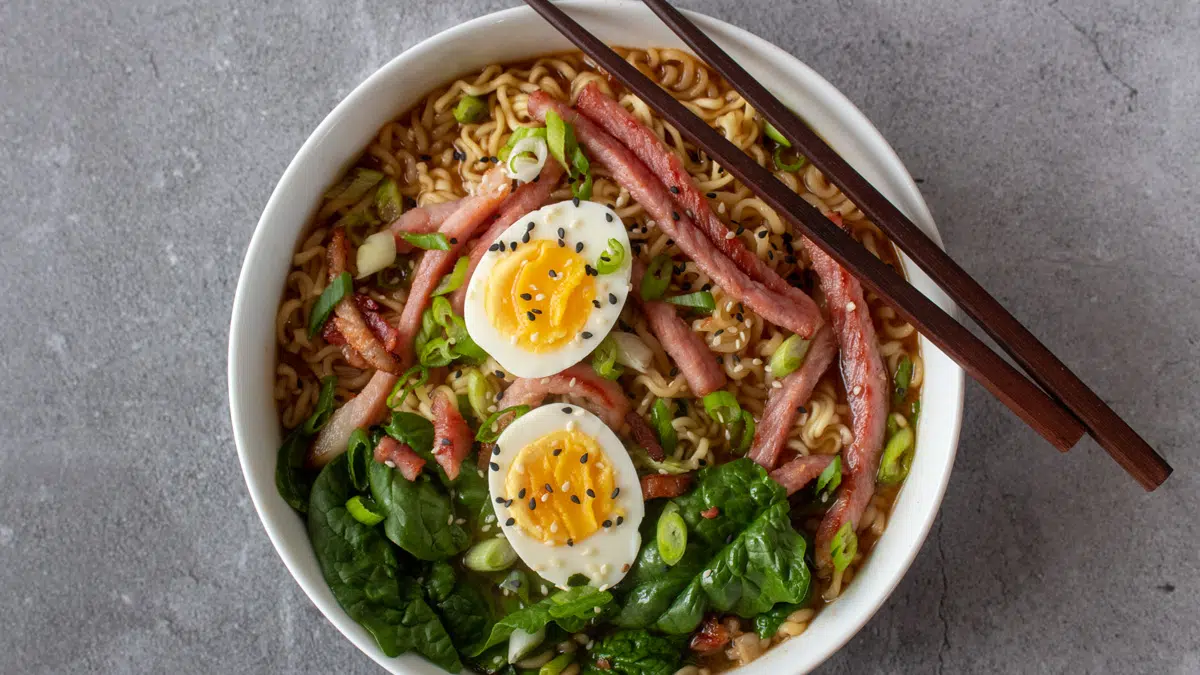 More Great Lunches To Make Using Leftovers
Leftover Turkey Curry - This quick and flavorful turkey curry is the perfect way to turn your leftover turkey meat into comfort food!
Leftover Ham Ramen - This 15-minute recipe for ramen soup will be your new favorite way to enjoy leftover ham!
Cheesy Leftover Ham Pasta - Diced ham, carrots, peas, and farfalle pasta tossed together in an ultra cheesy sauce!
Leftover Lamb Gyros - Quickly season and sear your leftover lamb meat to add to gyros. All you need is a side of tzatziki sauce, some pita bread, and seasonings!
With so many incredible lunch ideas, it's hard to choose just one! Be sure to come back and let me know how you enjoyed your lunch in the comment section below!
📋 Recipe
Print Recipe
Leave A Comment
Love This Recipe?
Click On A Star To Rate It!
Lunch Ideas: 4 Ingredient Potato Soup (+More Great Recipes To Try!)
These lunch ideas include delicious, filling, and easy-to-make lunch recipes that are perfect for bringing to work or school. From sandwiches, pasta dishes, soups, and salads, to creative ways of using leftovers, this page is here to provide you with a variety of tasty lunchtime options! From hearty sit-down lunches to quick recipes you can eat on the go, there's something here for everyone!
Pin Recipe
Share on Facebook
Ingredients
6

tablespoon

butter

(divided, 1 tablespoon and 5 tablespoon portion)

1

small

onion

(white or yellow onion, finely diced)

3

lbs

russet potatoes

(peeled, rinsed, and diced into 1-inch cubes)

water

(enough to cover the diced potatoes with 1 inch over)

2

cups

milk

each, salt & pepper

(to taste)

1

cup

cheddar cheese

(optional - grated)

2

strips

bacon

(optional - crisped then crumbled or chopped)

2

green onions

(optional - green parts only, chopped)
Instructions
In a large stockpot melt the first 1 tablespoon portion of butter and saute the diced onion until tender and translucent, about 4-5 minutes. Transfer to a bowl.

6 tablespoon butter,

1 small onion

Add the diced potatoes and enough water to cover the potatoes with about an inch of excess water. Bring to a boil, then reduce heat to a simmer and cook for about 15 minutes or until the potatoes are fork-tender.

3 lbs russet potatoes,

water

Drain off most of the water once the potatoes are tender, leaving about ½-inch of water in the pot with the potatoes. Return the sauteed onion, then add the remaining 5 tablespoons of butter, salt and pepper, and milk. Gently mash the cooked potatoes.

2 cups milk,

each, salt & pepper

Continue cooking on low heat for 5 minutes before serving, top with cheese, bacon, and green onion if desired.

1 cup cheddar cheese,

2 strips bacon,

2 green onions
Equipment You May Need
Notes
Use an immersion blender for a finer potato soup consistency.
Saute the onion in bacon grease (if crisping with the soup) while the potatoes cook.
I like 2% milk best in this soup, however, 1%, skim milk, and unsweetened dairy alternatives also work exceptionally well.
Nutrition
Calories:
420
kcal
(21%)
|
Carbohydrates:
47
g
(16%)
|
Protein:
14
g
(28%)
|
Fat:
21
g
(32%)
|
Saturated Fat:
12
g
(75%)
|
Polyunsaturated Fat:
1
g
|
Monounsaturated Fat:
6
g
|
Trans Fat:
1
g
|
Cholesterol:
56
mg
(19%)
|
Sodium:
312
mg
(14%)
|
Potassium:
1138
mg
(33%)
|
Fiber:
3
g
(13%)
|
Sugar:
6
g
(7%)
|
Vitamin A:
750
IU
(15%)
|
Vitamin C:
15
mg
(18%)
|
Calcium:
274
mg
(27%)
|
Iron:
2
mg
(11%)
4 Ingredient Potato Soup, lunch ideas, potato soup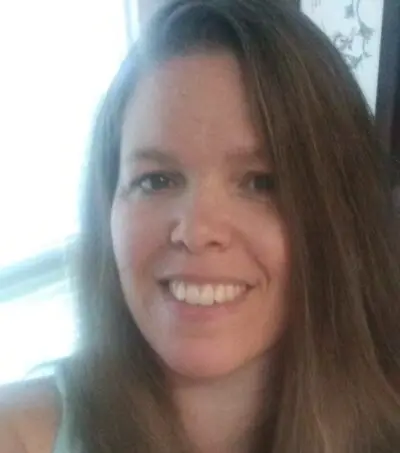 Angela is an at home chef that developed a passion for all things cooking and baking at a young age in her Grandma's kitchen. After many years in the food service industry, she now enjoys sharing all of her family favorite recipes and creating tasty dinner and amazing dessert recipes here at Bake It With Love!