These delightfully tasty Japanese Cooking Styles range from the very traditional in Japanese cuisine to westernized versions that we know and love here in the United States! Every single cooking style is known for tantalizing dishes, and each offers an amazing selection of recipes to cook at home!

Amazingly Tasty Japanese Cooking Styles & Cuisine
I have been getting a lot of questions about Japanese cooking methods and I am so excited to share what I've learned! I will be expanding this knowledge into recipes that you and your family can enjoy at home.
So whether you're craving the simplicity of sashimi, the crunch of tempura, or the seriously drool-worthy umami flavors of teppanyaki, read on and check back for recipe ideas!
Jump to:
Teppanyaki
Teppanyaki-style cooking is also known as "Hibachi" and can be used interchangeably when referring to Americanized Japanese cuisine. This is a relatively modern style of Japanese cooking, originating after WWII, with popularity derived more from Westerners than Japanese natives.
Cooking takes place on a flat metal plate, which is traditionally propane heated. Teppanyaki meals consist of grilled meat and vegetables, often with a theatrical flair if made at popular hibachi restaurants like Benihana, though making onion volcanoes at home is not required.
Check out all of my fantastically flavorful and incredibly easy-to-make hibachi recipes here!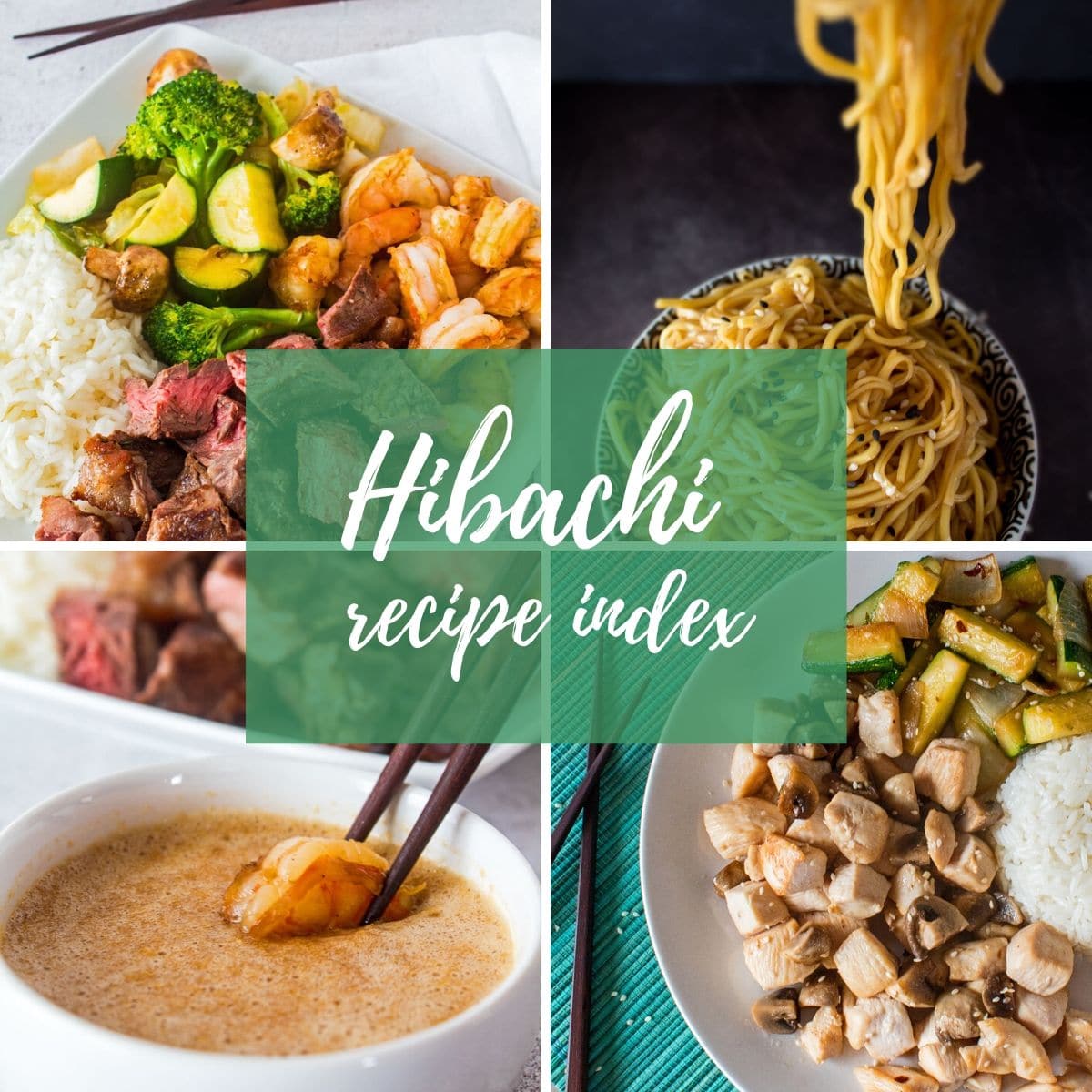 Robatayaki
The Japanese word "robatayaki" translates to "fireside-cooking." Unlike teppanyaki which is prepared on a flat grill, robatayaki cooks food over hot coals in a wide, open fireplace and is more similar to a traditional American barbecue.
The cooking can be done on a wire rack placed over the coals, or by skewering ingredients and placing them directly in the coals.
Yakiniku
Yakiniku cooking is the closest in matching American-style barbecue. In fact, the term "yakiniku" originally was originally used in the late 1800s to refer to American-style barbecue. Meats are cooked over an open flame on a grill and then sauced.
Yakitori and Yakiton
Yakitori is chicken meat placed on either steel or bamboo skewers and grilled over charcoal - think of it as Japanese chicken kebabs. In traditional Japanese cooking, all parts of the chicken are used, even the organs.
The meat is coated in salt and sauce while cooking to keep the meat moist on the inside. "Yakiton" is the same cooking method, but with pork instead of chicken.
Shabu-shabu
Shabu-shabu is a hot pot cooking method in which thinly sliced meats and vegetables are cooked piece by piece in a pot of boiling water, then eaten with dipping sauces and rice. Much like fondue, hot pot cooking is meant to be part of the communal dining experience, with individual diners cooking their own meat.
Sukiyaki
Another hot pot Japanese cooking style is sukiyaki. However, unlike shabu-shabu, the food is cooked in a mixture of sugar, soy sauce, and rice wine. To absorb flavor from the broth, meats and vegetables are cooked together for a longer period of time, rather than singular pieces like the shabu-shabu method.
Whereas shabu-shabu is served with dipping sauce and rice, sukiyaki is served with noodles, which are cooked in the leftover broth.
Sushi and Sashimi
While sushi can contain a multitude of ingredients- from traditional raw fish and vegetables, to fusion takes with Spam or even chocolate- the key component is sushi rice. Sushi rice is prepared with vinegar, sugar, and salt to give a unique flavor profile and to make the rice malleable enough to shape into rolls.
Sushi can be as simple as a piece of fish served atop a small mound of sushi rice, or as elaborate as a roll with many components. Traditional sushi is rolled with seaweed, but modern adaptations have included soy paper, cucumbers, and more.
The word "sashimi" can refer to either the simple preparation of the dish or the quality of the fish. Fish is considered "sashimi-grade" if the fish's brain is spiked as soon as it leaves the water, then placed on ice.
The instant death stops lactic acid from spreading into the fish, allowing the meat to stay fresh for up to 10 days. Although sashimi can be served alongside dipping sauces and even sushi rice, the dish itself is simple: thinly sliced, high-quality raw fish.
Sashimi is often served as a first course at Japanese dinners.
Tempura
Tempura cooking involves battering and deep-frying fish, vegetables, and meats in small batches until they are crispy. Tempura batter is lighter than American-style batters. It commonly uses a wheat flour base and often uses seltzer water to add extra air. *This is my number one tip or trick for perfect tempura by the way!!
Seriously, I was so inspired during my research into this topic that I have a zillion new ideas! I hope that you bookmark the page, check back in, and tell me what you'd like to see added!!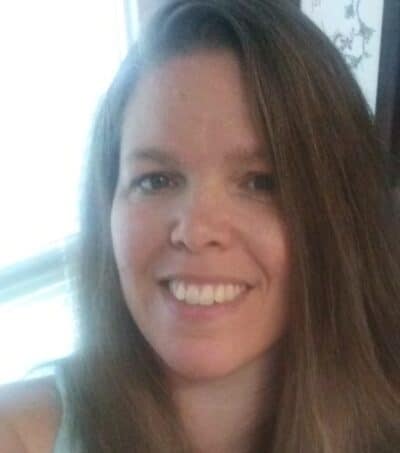 Angela is an at home chef that developed a passion for all things cooking and baking at a young age in her Grandma's kitchen. After many years in the food service industry, she now enjoys sharing all of her family favorite recipes and creating tasty dinner and amazing dessert recipes here at Bake It With Love!