Cuban food is full of flavor and all the best Cuban recipes reflect their love for prominent seasonings and savory comfort foods! Each of these recipes will bring the taste of the island right to your table. Try one or try them all, but always make enough to share!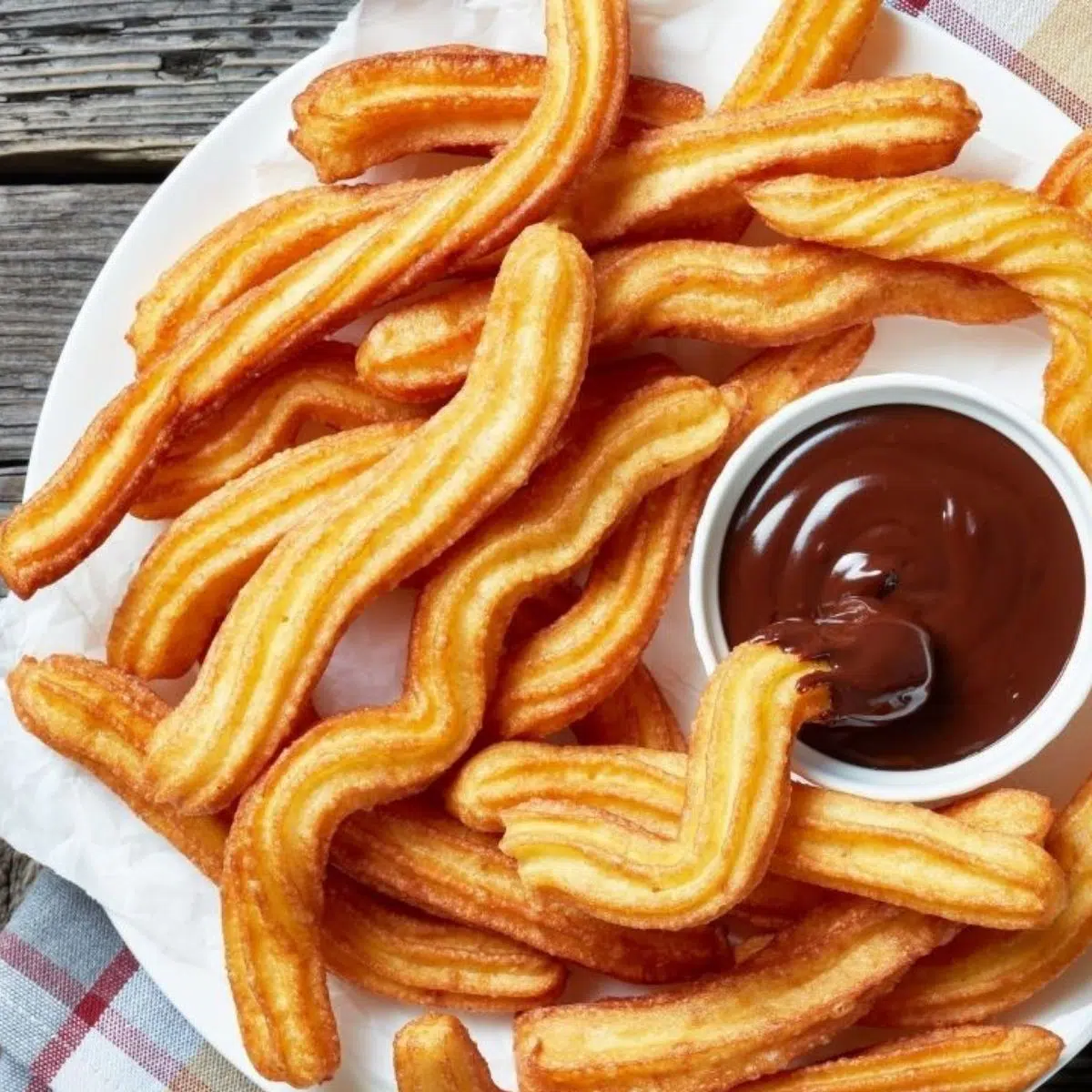 The most flavorful Cuban dishes to enjoy with family and friends!
Cuban food is more than just a Cuban sandwich that many people are familiar with. The flavors run much deeper, and there is so much more culture to Cuban food than you may realize.
If you want to know about the wonderful world of Cuban cuisine, read along and learn about Cuban flavors and much, much more.
Jump to:
1. Masitas de Cerdo (Cuban Sautéed Pork )
If you are a meat lover, then you will be head over heels in love with masitas de cerdo. Masitas de cerdo is the Cuban version of sautéed pork!
This pork dish is made with adobo, oregano, cumin, and a few other mouth-watering spices. It pairs well with rice, beans, or any other Cuban-inspired side dish.
2. Tamales Cubano (Tamales)
Tamales are found all over Latin and Central America. Cuban tamales are a delicious dish that is best when made from scratch.
To make Cuban tamales you will need plenty of cornflour, onions, peppers, garlic, tomatoes, pork, and many spices to add all the rich authentic flavors.
3. Moros (Black Beans)
When you want to be authentically Cuban, you can't go wrong with the dish called moros. Moros is black beans and rice that resembles a thick stew.
To prepare this yummy side you will add rice, black beans, ham, onion, peppers, and other spices and cook it until the rice is soft and fluffy.
4. Tostones (Fried Green Plantains)
Many places make the side dish called tostones. Tostones are fried green plantains, that taste similar to a French fry. They are especially good with ketchup and mayo!
Cuban tostones are sometimes served with a sauce called mojo which is a garlic-based dipping sauce.
5. Arroz Con Huevo Frito (Rice and Fried Egg)
If you want the perfect dish to be served for lunch, then look no further because arroz con huevo frito is perfectly filling.
Arroz con huevo frito is rice served with fried eggs. The dish is very popular amongst Cubans and many other Central American countries. 
6. Arroz Con Pollo (Rice with Chicken)
Arroz con pollo is a dish I commonly eat with large groups of family and friends. It is easy to make in large batches and great on the budget.
Cuban arroz con pollo is made on one large pot and will easily feed your whole family. Just add chicken, rice, onion, bell pepper, tomato paste, and spices. 
7. Boniatillo (Sweet Potato Pudding)
Finally, a sweet treat that will titillate your taste buds! Boniatillo is a Cuban dessert similar to pudding but made with sweet potatoes.
Add sweet wine, egg yolks, and cinnamon, along with your sweet potatoes to get a thick dessert that you will want to make all the time!
8. Cabezotes De Capuchino (Egg Cake)
If you are looking for a creative way to use up some eggs, cabezotes de capuchino will be a delicious and surprising treat to make!
Cabezotes de capuchino is a sweet egg cake made from eggs, sugar, cinnamon, and lime!
9. Pollo Mojo Cubano (Cuban Roast Chicken)
If you want an award-winning recipe that will impress your friends and family, pollo mojo Cubano is the dish that will do it. 
Pollo mojo Cubano is roasted chicken that has extra garlic, fresh lime, and added spices that your tastebuds won't forget.
10. Rabo Encendido (Oxtail Stew)
Adding new recipes to your collection involves trying things that you may have never had before. Rabo encendido is a dish that may be new to you, but it is a Cuban favorite.
Rabo encendido is an oxtail stew that blends wine, potatoes, carrots, olives, tomato sauce, spices to create a meal that will make your mouth water.
11. Camarones Enchilados (Shrimp)
Sometimes we need a little seafood in our life! Camarones enchiladas is a Cuban shrimp dish that is flavorful and full of spices!
Camarones enchilados have oregano, parsley, bay leaf, pimento, and garlic! Your palate will thank you after having this exquisite meal!
12. Churros
Crunchy foods have always been my favorite. Churros are a sweet crunchy treat that will satisfy your sweet tooth!
Churros are fried dough that is topped with sugar and a touch of salt. They're also best served with hot chocolate!
13. Vaca Frita (Shredded Beef)
Vaca frita is a Cuban beef dish that is made with flank steak or brisket. It is cooked and shredded, then seasoned with lime, garlic, salt, and pepper.
This is a flavorful beef recipe that is typically topped with fried onions. We usually enjoy some cilantro lime rice and black beans with this dinner!
14. Pulpeta (Cuban Meatloaf)
Pulpeta is the Cuban version of meatloaf with a twist! This hearty main dish is made with ground beef, ground pork, and ground ham, which really makes it a savory, satisfying loaf of meat!
Traditional pulpeta is also stuffed with a fresh egg, which you don't see in a regular old meatloaf!
15. Chicharrones de Pollo (Fried Chicken)
In Latin America chicharron is usually a fried pork dish. But in Cuban cuisine, they have chicharrones de pollo, which is a fried chicken dish.
The chicken is coated in flour and fried until perfectly crispy and delicious.
The Cuban dishes that you have learned about today represent so much culture and should each be made with love and eaten with family. Leave us a comment below about your favorite Cuban dish!
📖 Recipe Card