To find the best baking powder substitute, check out my guide to the top 10 easy baking powder alternatives! There's no need to panic when you find yourself baking soda-less, just swap it out with some of these common ingredients!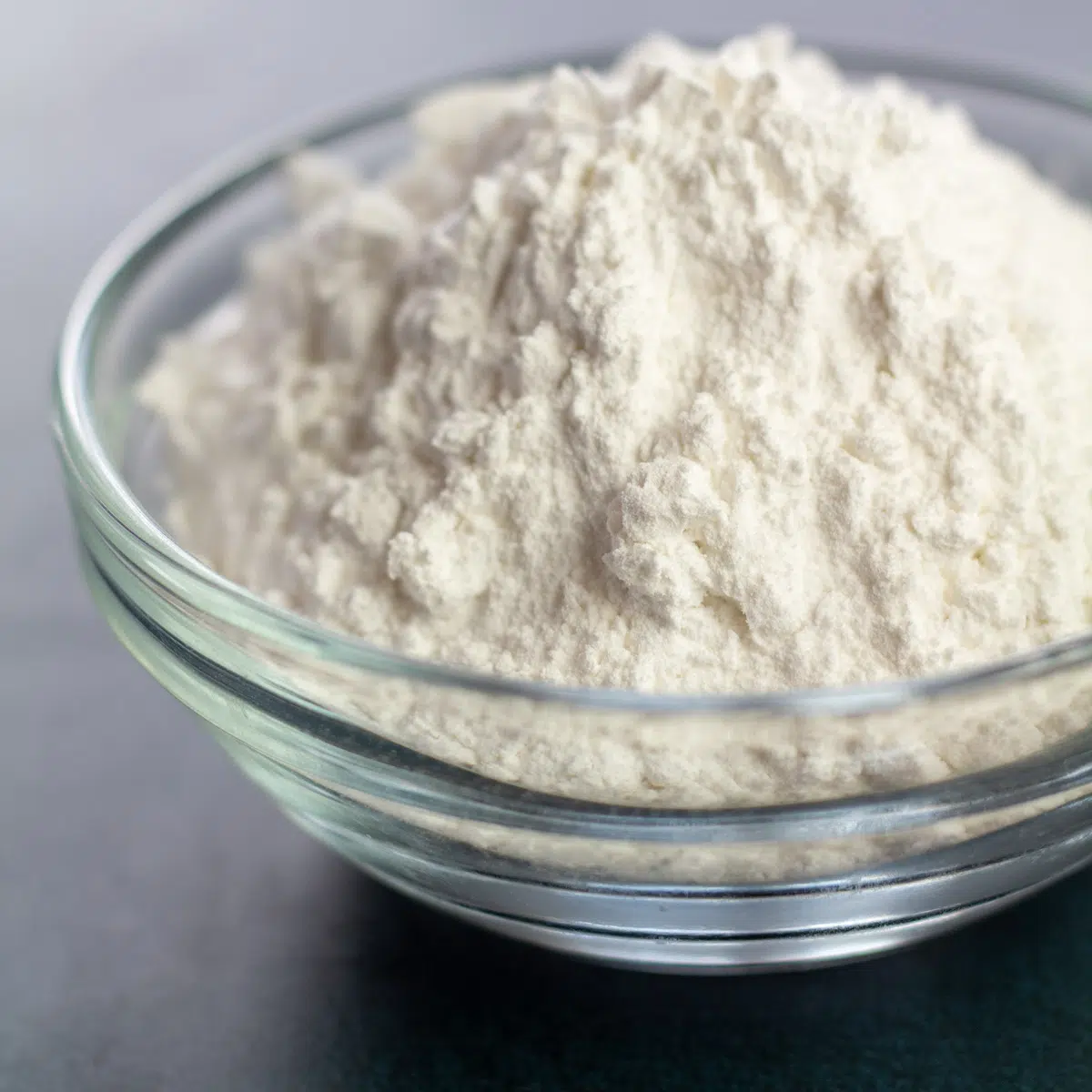 The Best Baking Soda Substitutes for all your baking needs!
The Best Substitutes for Baking Powder Baking powder and baking soda – two ingredients that are essential to the perfect fluffy pancakes and cakes we love to enjoy. Two that also happen to be the ingredients we forget to restock!
Rather than forgetting about making the indulgent breakfast or sweet treat you are craving, check your kitchen for the perfect substitute. Baking powder and baking soda are two different ingredients though, so make sure you double-check which one you need a substitute for.
Jump to:
If you happen to be looking for baking soda, then head on over to this list of the best baking soda substitutes. If it is indeed baking powder you need though, keep on reading!
What is Baking Powder?
Baking powder has the same base as baking soda, which is the mineral sodium bicarbonate. However, baking powder is mixed with an acid. Typically, the acidic ingredient used is cream of tartar.
To understand how this helps doughs and batters rise, here is a quick little science lesson. When the baking powder comes in contact with liquid, even just simple water, the sodium bicarbonate and acid react to form bubbles of carbon dioxide.
These little bubbles allow the dough or batter to expand. Once you place the mix in the oven, the heat traps these bubbles to make little pockets of air. This helps give additional rise to the baked good and makes it nice and fluffy.
Can you use Baking Soda as a Substitute?
Knowing that baking powder includes the same main ingredient in baking soda – sodium bicarbonate – you may be wondering if you can use baking soda as a substitute. You can, but only if it is mixed with an acid to create the same effect as baking powder.
Keep reading to find out which acids work best to combine with baking soda, as well as other great substitutes that help your baked items rise in their own unique ways!
Best Baking Powder Substitutes
There are alot of really GREAT alternatives that you can use if you've just run out of your baking powder! The best thing? They're super simple to whip up and you are sure to have plenty of these on hand!
1. Cream of Tartar + Baking Soda
The acid used in baking powder is often cream of tartar; therefore, if you have cream of tartar and baking soda you can quickly and easily make your own baking powder.
While cream of tartar is not an everyday baking ingredient, you may have used it in a recipe at some point and have a small jar in the cupboard. If you don't have any on hand today, it is a good ingredient to have. Grab a small jar in the baking aisle, the next time you run to the store.
On the days that you have cream of tartar, this is the best substitute. By mixing it with baking soda, you will get the same results as if you were using pre-mixed baking powder.
To make your own homemade baking powder, mix ¼ teaspoon of baking soda with ½ teaspoon of cream of tartar. This will replace 1 teaspoon of baking powder in a recipe (yes, even though it is technically only ¾ teaspoon).
2. Buttermilk + Baking Soda
Buttermilk is a fermented dairy product. What you may not realize is that the natural fermentation process creates an acidic base in the milk.
If you have ever had make your own buttermilk in a pinch, then you have quickened the fermentation process by adding an acid such as lemon juice or vinegar to regular milk. The acidic base is the key ingredient here.
Since baking powder is a mixture of sodium bicarbonate (aka baking soda) and acid, you can mix buttermilk with baking soda to create the same chemical compound. For every 1 teaspoon of baking powder, you will need ½ cup buttermilk + ¼ teaspoon of baking soda.
While this will give your final baked goodie a nice fluffy rise and texture, the addition of a ½ cup of liquid can change the overall structure in other ways. Therefore, leave out ½ cup of other liquids (such as water, or even egg whites).
3. Homemade Buttermilk
The great thing about homemade buttermilk substitute is that you don't even have to have buttermilk at home to still use it as a substitute! All you need is regular old milk and either lemon juice or white vinegar (apple cider vinegar will also work).
To make your sour milk gently stir in 1 tablespoon of either lemon juice or vinegar into 1 cup of milk (whole milk will work best, but whatever you have on hand is great). Let the mixture sit at room temperature for about 10 minutes.
After about 10 minutes, the milk should be curdled and a bit thicker. You now have buttermilk! Follow the same directions provided above to use buttermilk as a substitute for baking powder.
4. Yogurt + Baking Soda
Like buttermilk, yogurt also goes through a fermentation process that creates an acidic base. Therefore, it can also be combined with baking soda to create a similar reaction as baking powder.
Plain yogurt is your best bet here, as you don't want to add any additional flavoring from a flavored yogurt. Any plain yogurt will work though, even Greek yogurt. For every 1 teaspoon of baking powder, you need to replace, mix ½ cup of yogurt + ¼ teaspoon of baking soda.
Even though yogurt is a bit thicker than buttermilk, it also acts as an additional liquid to your recipe. Therefore, follow the same instructions to leave out a ½ cup of liquid from your recipe (or more, if you double the recipe).
5. White Vinegar or Apple Cider Vinegar
You may have experimented as a child by mixing vinegar and baking soda together to get fizzy bubbles. While it is a great science experiment as a kid, it is even better when you can use it to make a delicious baked good as an adult.
There are some restrictions though, as this does work best as a baking powder substitute for cookies and cakes. Also, if using apple cider vinegar be mindful that it can add a slight change of taste. Therefore, if you have white vinegar on hand that is your best option for a more neutral flavor.
Replace each teaspoon of baking powder in the recipe with a ¼ teaspoon of baking soda + ½ teaspoon of vinegar. Even though vinegar is a liquid, since you are using such a small amount you do not need to omit any other liquid in the recipe.
6. Lemon Juice + Baking Soda
Lemon juice is one of nature's natural acidic foods. It will work the same way as vinegar in reacting with the baking soda to help mimic the effects of baking powder in cakes and cookies.
One thing to keep in mind if using lemon juice is that it will change the flavor slightly. It is recommended that you use lemon juice in recipes that call for small quantities of baking powder. However, this substitution can also be a fun option to add a hint of lemon to a white cake or a lemon cookie.
Replace 1 teaspoon of baking powder with ½ teaspoon lemon juice + ¼ teaspoon baking soda.
7. Molasses + Baking Soda
This one may surprise you, but molasses is also an acidic product that can be used as a baking powder substitute! The process of turning sugar into molasses is similar to fermentation and creates a similar acidic base as other fermented foods.
Of all the acidic bases you can mix with baking soda to mimic baking soda, molasses has the most distinct taste that could alter your overall recipe. It can also alter the color of your final baked good.
With this in mind, it is best to use this option for cakes and cookies that already have a flavor profile that is slightly caramel or rich and warm (such as gingerbread cookies). Mix ¼ cup of molasses with ¼ teaspoon of baking soda to equal 1 teaspoon of baking powder.
Molasses is considered a liquid and a sweetener in this case. So, make sure to leave out ¼ cup of liquid from your recipe. You may also want to leave out some of the sweetener.
8. Club soda
This substitution is really easy and a fun one! It is also great if you don't have baking soda on hand to mix with one of the acidic bases above.
If you have a bottle (or a few cans) of club soda, then you are set to make a delicious fluffy cake or cupcakes. Simply replace the liquid the recipe calls for (milk or water) with the same amount of club soda. That's it!
I do recommend adding the club soda last though and only lightly stirring to keep as much carbonation as possible in the batter.
9. Soda Pop
This is a very specific substitution for cakes or cupcakes, but you can use soda instead of club soda as well. Sprite or 7-Up works well for white or yellow cakes and Coke is a fun one to try for chocolate cakes.
Just like the club soda, replace the liquid in the recipe with the soda. Since soda is sweeter than club soda, you may want to use less sugar as well.
10. Egg whites
Whipped egg whites are already a popular baking ingredient. They can add the right amount of height to a lemon meringue pie or are the base for a perfectly fluffy angel food cake.
They work in a similar way to replace baking powder, by working as both a leavening agent and helping to maintain an ideal lightness in certain baked goods. As a baking powder substitute, egg whites can be a bit trickier to use than the other options above, but if you can find the right ratio, it will work well in many recipes.
This substitution works best if you are already making a recipe that calls for eggs. Simply separate the egg whites from the yolks. Add the yolks to the batter and mix as you normally would.
Then use a beater to whip the egg whites into stiff peaks. Gently fold the egg whites into the batter. If you have a recipe that does not call for eggs but does call for baking powder, you can still use egg whites, but it takes a bit more guessing to get the right amount.
Start with 1 whipped egg white for 1 teaspoon of baking powder and add more if needed. You will also want to leave out a small amount of liquid as the egg whites will add liquid.
Can you leave out the baking powder?
It is not recommended that you leave the baking powder out of a recipe. Baking powder is essential to getting the right structure and texture in most baked goods; therefore, leaving it out can leave you with an unappealing final product.
With so many great substitutions, you will do much better to choose one and give it a go.
More substitutions to keep in your back pocket should the need arise!
We are wishing you success in your baking endeavors! Tell us about what you're baking, or how these substitutions worked for you, by leaving us a comment below!
Do you love a recipe you tried? Please leave a 5-star 🌟rating in the recipe card below and/or a review in the comments section further down the page.
Stay in touch with me through social media @ Pinterest, Facebook, Instagram, or Twitter! Subscribe to the newsletter today (no spam, I promise)! Don't forget to tag me when you try one of my recipes!
📖 Recipe Card
Print Recipe
Leave A Comment
Love This Recipe?
Click On A Star To Rate It!
Baking Powder Substitute
To find the best baking powder substitute, check out my guide to the top 10 easy baking powder alternatives! There's no need to panic when you find yourself baking soda-less, just swap it out with some of these common ingredients!
Pin Recipe
Share on Facebook
Help Us Out!
If you love a recipe, be sure to come back and share your ratings. This helps future users, and allows me to continue sharing free recipes! Angela
Instructions
Mix ¼ teaspoon of baking soda with ½ teaspoon of cream of tartar to replace 1 teaspoon of baking powder in a recipe.

½ teaspoon cream of tartar,

¼ teaspoon baking soda

Store your homemade baking powder in an airtight container such as a spice jar.
Nutrition
Calories:
4
kcal
|
Carbohydrates:
1
g
|
Sodium:
274
mg
(12%)
|
Potassium:
248
mg
(7%)
|
Calcium:
1
mg
|
Iron:
1
mg
(6%)
Baking Powder Substitute, substitutions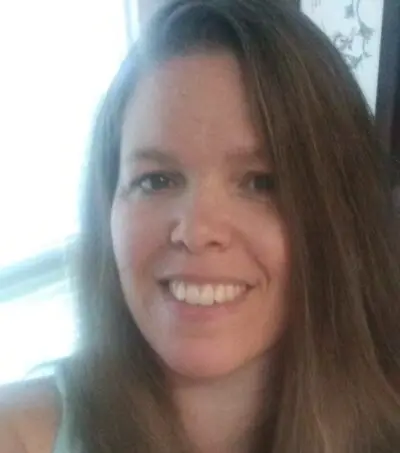 Angela is an at home chef that developed a passion for all things cooking and baking at a young age in her Grandma's kitchen. After many years in the food service industry, she now enjoys sharing all of her family favorite recipes and creating tasty dinner and amazing dessert recipes here at Bake It With Love!